Posted on Tuesday, April 10, 2018
Fun eats often come from inventive pairings (Exhibit A:
Nacho Popcorn
), but it's hard to beat one of the most classic pairings of all: cookies and ice cream. These treats are perfect for satisfying your every sweet tooth need: hot + cold, sweet + salty, crunchy + creamy, and more. Have some fun in the kitchen using these easy recipes for homemade ice cream sandwiches—especially with hot summer days just around the corner!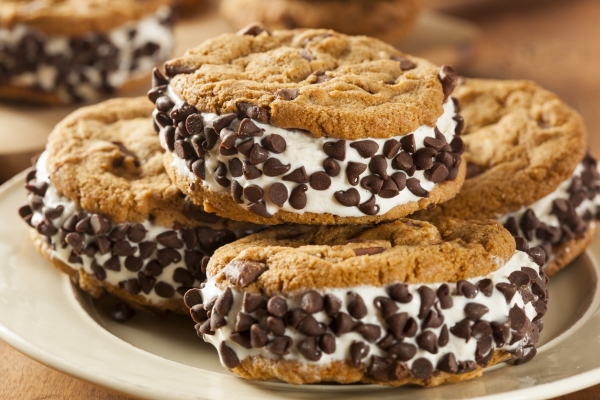 Not to mention, ice cream sandwiches are party perfect: just make them ahead of time, wrap them in plastic wrap or individual sandwich bags, and freeze them until you need them. As for the ice cream, be sure to check out Fresh Harvest Ice Cream, our very own private label brand of ice cream here at Brookshire Brothers! You can find every flavor you need for any of these yummy combinations:
Cowboy or Oatmeal Chocolate Chip Cookies (see below for recipe!) with Homestyle Vanilla Ice Cream rolled in Mini Chocolate Chips
Snickerdoodle Cookies with Butter Pecan Ice Cream rolled in Chopped Pecans
Soft Peanut Butter Cookies (see below for recipe!) with Dutch Chocolate or Moose Tracks Ice Cream rolled in Chopped Peanut Butter Cup Candies
Sugar Cookies with Strawberries & Cream Ice Cream Rolled in Colorful Sprinkles
To make cookie ice cream sandwiches: Allow the cookies to cool completely. Spoon 1 scoop (about ¼ cup) of softened ice cream (depending on the size of your cookies) onto 1 cookie and sandwich with another cookie. Immediately wrap in plastic wrap, wax paper, or an individual sandwich bag and place in the freezer for 2-3 hours to freeze firm. If you want to store them for longer, place the frozen cookie sandwiches into a gallon or larger freezer bag. Enjoy these straight from the freezer on really hot summer days!
SWEET DEAL: Get FREE Food Club Chocolate Syrup when you purchase Fresh Harvest Ice Cream (64 oz)! To sign up for this offer, text JOIN [insert your store number] to 59652.
---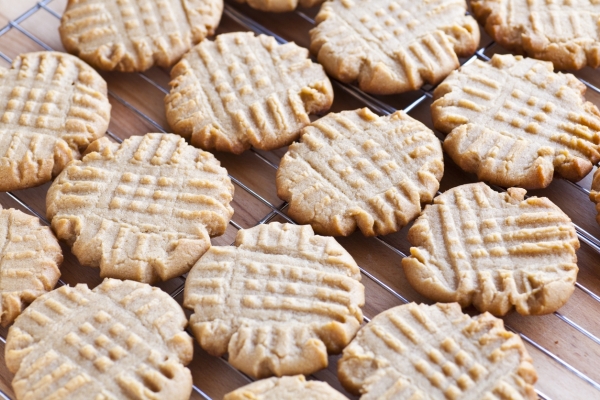 Quick 3 Ingredient Peanut Butter Cookies
This cookie recipe is not overly sweet so they are a great combination with sweet ice cream when you make these into ice cream sandwiches!
Ingredients
1 cup creamy peanut butter
1 cup white sugar
1 egg, room temperature
Directions
Preheat oven to 350 degrees. Line cookie sheets with parchment paper or spray with non-stick cooking spray.
In a medium bowl, mix peanut butter, sugar, and egg until smooth and fully incorporated. Scoop tablespoons of dough onto the prepared sheets. Roll the scoops in your palms to smooth them out and then slightly flatten with a cup dipped in a little sugar (so they don't stick). Use the tines of a fork to crosshatch mark the cookies.
Bake in the pre-heated oven for 7-9 minutes or until just lightly browned. Cool completely on wire racks.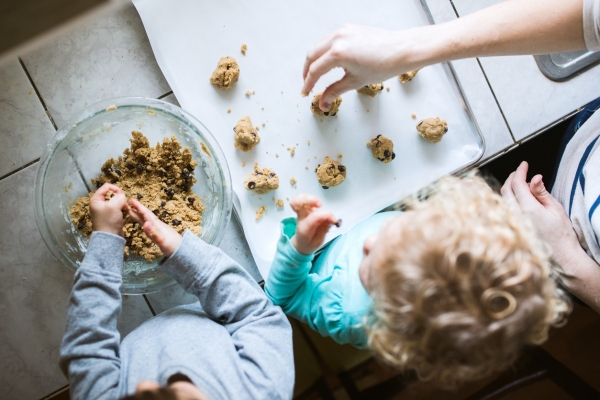 William's Family Oatmeal Cookies
This family cookie recipe is my go to for cookies and can easily be adapted with your favorite ingredients. My sister, Elaine, loves these with butterscotch chips instead of chocolate.
Ingredients
½ cup butter, softened
½ cup firmly packed brown sugar
¼ cup white sugar
1 egg, room temperature
1 tablespoon vanilla extract
1 cup all-purpose flour
½ teaspoon baking soda
¼ teaspoon salt
1 cup old-fashioned rolled oats
Optional Additions (1 – 1 ½ cup total):
butterscotch chips, dark or semi-sweet chocolate chips, raisins, chopped almonds, pecans, or walnuts
Directions
Preheat oven to 375 degrees. Line cookie sheets with parchment paper or spray with non-stick cooking spray. In a large mixing bowl, combine butter and sugars and beat until light and creamy, scraping down the sides of the bowl often. Add egg and vanilla and continue mixing until blended. In a small bowl or measuring cup, mix flour with baking soda and salt. Add dry ingredients to butter mixture and blend slightly. Add rolled oats and any of the optional additions and mix until fully incorporated.
Drop tablespoons of the dough 2 inches apart on prepared cookie sheets. Flatten slightly with the palm of your hand. Bake in preheated oven for 8-12 minutes or until lightly browned. Be careful not to overbake. Enjoy!
---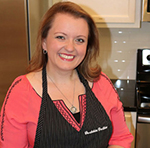 Kate Rudasill, Catering Coordinator for Brookshire Brothers, has been in the food-service industry for the past 14 years. As a graduate of Texas A&M University, a student of The Texas Culinary Academy, and a Nacogdoches, Texas native, Kate grew up with Southern tradition in her blood which caused her to have a deep love for bringing people together with food.