Posted on Friday, June 30, 2017
Need to unwind after a full day of summer fun? A movie night is a classic option that won't break the bank and requires only a few crucial ingredients: the movie, the people, and—of course—the popcorn. We've pulled together a few ideas and recipes to make your evening really pop!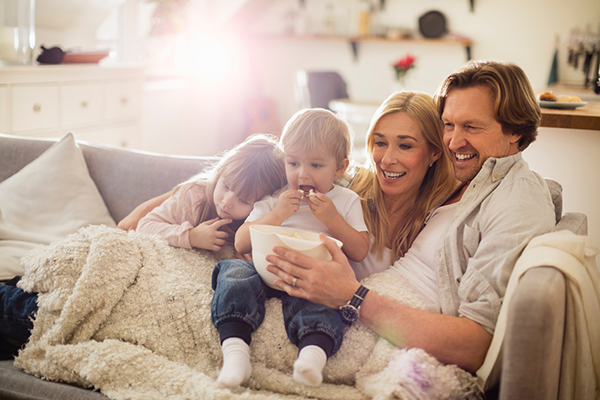 Some might say you can't do better than regular popcorn, but have you considered what happens when you put TWO great things together? Case in point: Nacho Popcorn. It's the best thing since the donut taco, and it only takes fifteen minutes to prepare. To go along with your salty and spicy popcorn, we recommend watching The LEGO Batman Movie or The Fate of the Furious.
The pairing of caramel and popcorn is as time-honored as Belle and the Beast. Furthermore, this sweet and salty happily-ever-after only gets better when it's prepared in the oven. Most people agree that oven cooking creates a better texture and taste, plus the clean up is easy if you line your pan in foil. Allow yourself to have a little fun with this recipe and enjoy our recommended tale as old as time, Beauty and the Beast.
The wonderful thing about movies is that they can give you a glimpse of the world without ever leaving your couch potato position. Consider complementing your adventure with a spice that has its own exotic history—cinnamon. In other words, this snack bursts with flavor, and at only 150 calories per serving! Check out the recipe above while you're movie surfing. We suggest Smurfs: The Lost Village and Kong: Skull Island.
Find a store near you to get started on creating your own popcorn recipes!