Submitted by
Kate Rudasill - Director of Catering
on Tuesday, August 29, 2017
Labor Day may be just around the corner, but you can keep it labor-free with one of these quick recipes that can be made in advance! Whether you are enjoying a day at the lake or hosting a backyard barbeque, your food will impress your loved ones—and you'll get to enjoy the party yourself! What's more, these recipes feature lots of
great produce
, so get yours farm fresh at your
local Brookshire Brothers
today!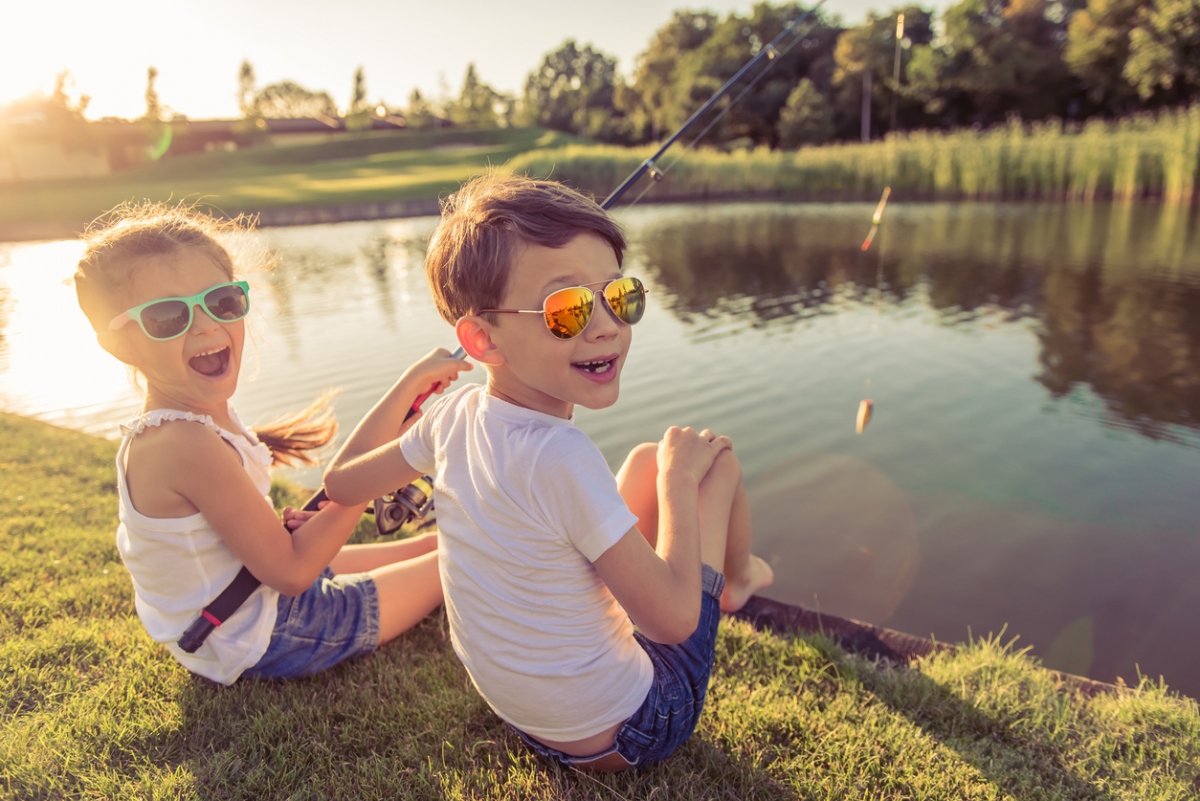 Ultimate Baked Potato Salad
from Catering with Kate
Makes 8-12 servings
Ingredients
4 lbs small or bite-sized potatoes
any combination of baby gold, red, purple, blue, or fingerling potatoes
1 lb sliced bacon
1 (16 oz) carton sour cream
3 tablespoons mayonnaise
2 cups shredded cheddar jack cheese
3 tablespoons fresh chives, finely chopped
1 tablespoon Montreal steak seasoning
½ teaspoon garlic powder
1 teaspoon salt
1 teaspoon ground black pepper
Directions
Rinse potatoes under running water to remove any dirt. Cut small potatoes in half and place in a large pot. Cover with water and bring to a boil over high heat. Note: if using larger potatoes, cut into 1-inch cubes before cooking.Reduce heat to medium and cook until potatoes are just tender (about 5-8 minutes). Drain the potatoes, transfer to a large bowl or platter, and place in refrigerator to cool completely.
While the potatoes are cooling, cut the bacon into ¼-inch pieces and cook over medium heat in a large skillet until crispy. Remove cooked bacon from the skillet with a slotted spoon and drain on a paper towel lined plate. Let cool, and crumble any larger pieces. Set aside.
In a large bowl, mix sour cream, mayonnaise, shredded cheese, chopped chives, and seasonings. Taste the mixture and add additional seasonings, if needed. Gently fold the cooled potatoes and crumbled bacon into the sour cream mixture until everything is well coated. Cover with a lid or plastic wrap and refrigerate for at least 4 hours or overnight before serving.
Honey Lime Fruit Salad
from Catering with Kate
Makes 8-12 servings
Ingredients
1 large pineapple, peeled, cored, and cut into bite-sized pieces
2 cups red or green grapes, washed and cut in half
1 pint strawberries, washed, stems removed, and cut in half
1 cantaloupe, peeled, seeds removes, and cut into bite-sized pieces
4 stone fruits, pit removed and cut into bite-sized pieces
– any combination of mangoes, nectarines, plums, pluots, peaches
2-4 apples (depending on size), cored and cut into bite-sized pieces
– any combination of Pink Lady, Cameo, Gala, Fuji, Granny Smith, Honeycrisp, or your favorite
1 pint fresh blueberries
¼ cup good quality honey
Zest of 2 limes
Juice of 2 limes
Directions
Wash and cut up all fruit and place in a large bowl. Add honey, lime zest, and lime juice. Gently toss to coat. Cover and chill for at least 2 hours before serving.
---
View other recipes from Brookshire Brothers Catering Coordinator, Kate Rudasill.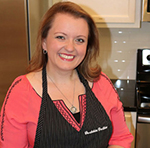 Kate Rudasill, Catering Coordinator for Brookshire Brothers, has been in the food-service industry for the past 14 years. As a graduate of Texas A&M University, a student of The Texas Culinary Academy, and a Nacogdoches, Texas native, Kate grew up with Southern tradition in her blood which caused her to have a deep love for bringing people together with food.