Posted on Monday, August 31, 2015
Labor Day, the official mark of the end of summer, is here...but there's no reason to cry away those summer blues. How about cook them away? Keep the Labor Day spirit in your house by whipping up these classic Kate Rudasill approved recipes!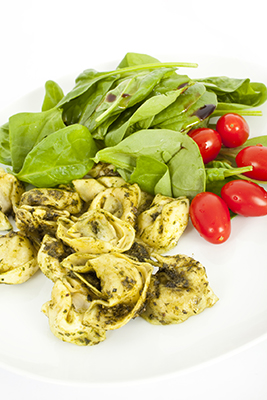 Chilled Pesto Tortellini Salad
2 (9 oz) packages refrigerated three-cheese tortellini
1 container grape tomatoes
1 can large black olives
½ cup pesto, jarred or homemade
Bring a large pot of lightly salted water to a boil. Add tortellini to the boiling water, and cook, stirring occasionally, until pasta floats to the surface, about 4-5 minutes. Drain and rinse under cold water to stop pasta from cooking further. Slice tomatoes and olives in half and add to a large bowl. Add the cooled tortellini and the pesto. Gently toss to coat everything with the pesto. Refrigerate pasta salad for at least 1 hour before serving.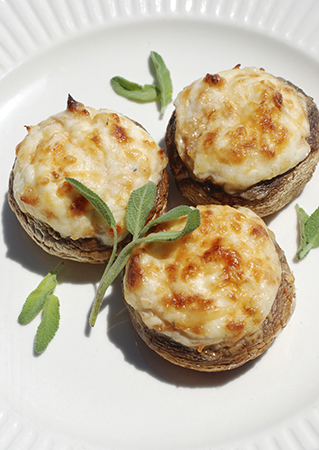 Barbeque Stuffed Mushrooms with Mozzarella
3 (16 oz) packages whole white mushrooms
1 container barbecued shredded pork (Lloyd's or Curly's)
1 (8 oz) package shredded mozzarella cheese
Remove stems from mushrooms and lay upside down on a lightly greased baking sheet. Spoon a small amount of pork into each mushroom. Bake at 375°F for 10 minutes. Remove from oven and sprinkle with mozzarella cheese. Serve immediately.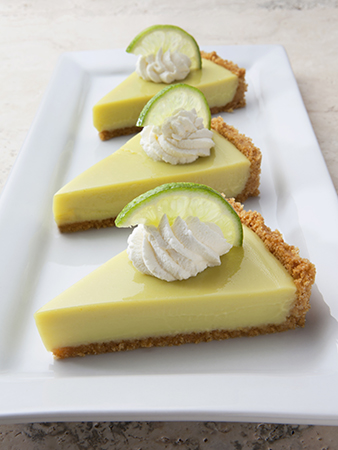 No-Bake Creamy Key Lime Pie
1 can sweetened condensed milk
8 oz. sour cream
zest of 2 limes
½ cup fresh lime juice
8 oz. Cool Whip, thawed
Graham cracker crust (1 - 9" or 2 packages of tart shells)
In a large bowl with an electric mixer, mix condensed milk, sour cream, lime juice and zest until creamy. Turn mixer to high and whip until fluffy. Fold in cool whip. Spoon filling into large crust. Cover and chill at least 2 hours before serving. Serve with additional Cool Whip.