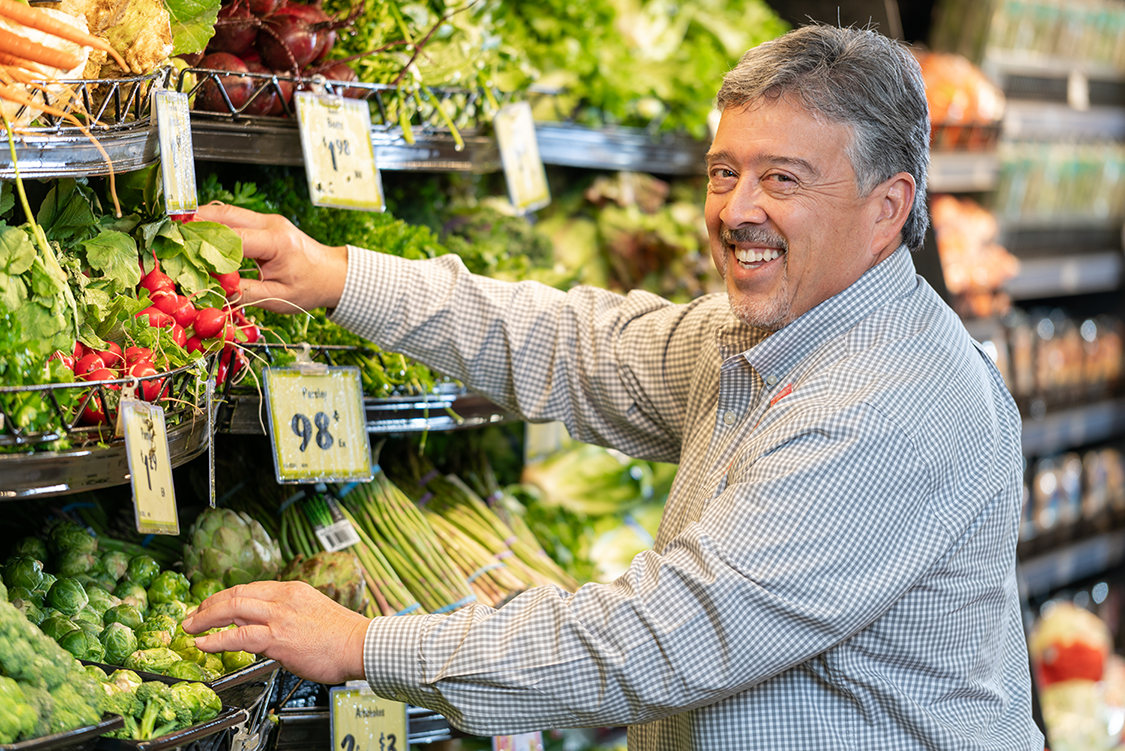 Our goal is to serve our community with quality products. We make sure our fruits and vegetables come from farms that make their product right, whether they're locally-grown or delivered to our door. Our in-store experts are dedicated to their knowledge of fruits and vegetables and in helping you get exactly what you need. 
Fresh Express
If you're short on time, but want the crunch, flavor, and nutrition you can only get from quality produce, we're here to help. Grab a bag of Fresh Express salads, or enjoy pre-cut, washed fruits and vegetables. Garden salads, kale, spinach, coleslaw and salad kits are delivered daily.
Sunrise Snacks
Delicious bites for the healthy eater on the go, Sunrise Snacks are prepackaged, snack-sized servings of great-tasting dried fruits and vegetables – all low-calorie and low-sodium. Available in varieties like dried okra, green beans, carrots, and bananas, you'll find a zesty snack for every palate.
Special Orders
Looking for something different? No problem! Our produce experts are ready and willing to work on a special order for any occasion.