Gasoline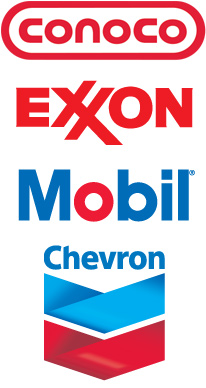 Convenience and price are top drivers for how consumers choose where to get their gasoline. Brookshire Brothers, along with our sister company Polk Oil, has over 100 fueling locations. Pay at the pump and get back on the road. Talk about convenient!
A properly running vehicle is essential in today's world, so quality fuels are important. You can fill up confidently knowing that Brookshire Brothers and Polk Oil partner with major fuel brands, including Conoco, Exxon/Mobil, Chevron and Texaco.
Bulk Fuel Purchasing
In addition to operating our own fueling stations and convenience stores we also supply fuel to other retailers. It's a practice that we've done well for more than 50 years. If you are a station owner and would like to speak to us about a dealer agreement, contact us. We also sell fuel by the truckload.