Posted on Tuesday, September 25, 2018
Cooking trends reveal that parents want less prep time and less cleanup because time is short and convenience is best. We hear you! Save your valuable time during this busy season with these slow cooker shortcuts from Kate Rudasill, our 1921 Catering Coordinator.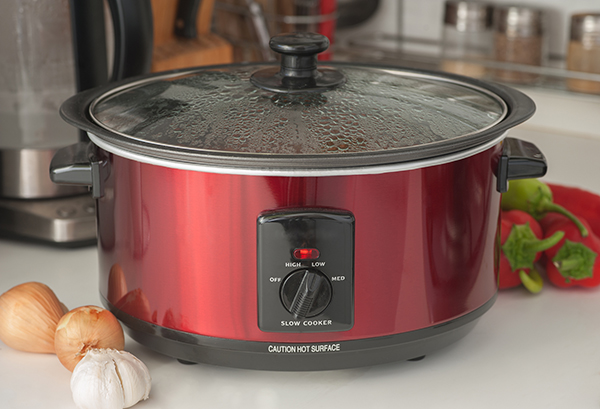 September is
National Family Meals Month
—a nationwide movement to raise awareness about the benefits of eating meals together as a family.
Brookshire Brothers
believes that FAMILY MEALS MATTER, and so do I. To celebrate, I'm sharing three of my own family's favorite recipes for this month's
"Cooking With Kate"
blog. These recipes are delicious and affordable, plus they're all prepared in a slow cooker—the ultimate time-saver!
As an added bonus, these recipes are easy enough that the
kids
can join you in the kitchen! Whether it is breakfast, lunch, or dinner, I hope these
recipes
inspire you to gather around the table and share one more meal with your family!
---
Slow Cooker Overnight Steel Cut Oats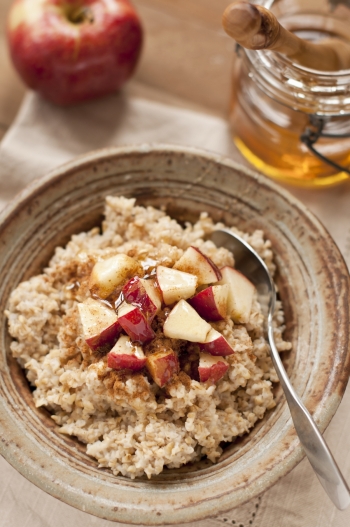 INGREDIENTS
Oatmeal Base Recipe
2 cups milk or almond milk
1 ½ cups water
1 cup uncooked steel-cut oats
3 tablespoons Food Club brown sugar
2 tablespoons Food Club butter
1 tablespoon ground flax seed
¼ teaspoon Food Club salt
Apple Pie Steel Cut Oats
1 tablespoon cinnamon
½ teaspoon apple pie spice
2 apples, peeled, cored, cut into ½-inch pieces (2 ½ to 3 cups chopped)
Cherry Almond Steel Cut Oats
½ cup Food Club unsweetened applesauce
¾ cup dried cherries
1 teaspoon almond extract
DIRECTIONS
Generously coat the inside of slow cooker with cooking spray. Add all ingredients for the oatmeal base recipe to slow cooker. Stir to combine. Add additional ingredients depending on which flavor of oatmeal you are making (Apple Pie, Cherry Almond, etc). Stir to mix, cover, and cook on low for approximately 6-7 hours (slow cooker times can vary).
Serve with additional milk, brown sugar, maple syrup, and/or toasted nuts.
Cooked oatmeal stores great in the refrigerator for up to 5 days. Reheat in the microwave with a splash of milk.
Recipe can easily be doubled in 6-quart or larger slow cooker. Increase cooking time by 1 hour.
---
Beef Stroganoff Meatballs
INGREDIENTS
4 tablespoons salted butter, melted
1 large onion, halved and thinly sliced
2 cans beef broth or consommé
1 can golden mushroom condensed soup
1 can sliced mushrooms, drained
½ tablespoon Worcestershire sauce
1 teaspoon Kitchen Bouquet
1 packet dry Lipton onion soup mix
1 large bag frozen meatballs (original flavored, not Italian)
2 tablespoons cornstarch
¼ cup water
8 ozs sour cream
DIRECTIONS
In a large slow cooker, add the melted butter and sliced onions. Cover with the lid, and cook on high for 15-20 minutes or until onions begin to soften. Add the broth/consommé, golden mushroom soup, sliced mushrooms, Worcestershire sauce, Kitchen Bouquet, and onion soup mix. Mix well. Add frozen meatballs and toss to coat in the sauce. Cover and cook on low for 4-6 hours. In a small bowl, mix cornstarch and water to make a thin paste. Add cornstarch mixture to slow cooker and stir well. Continue to cook, covered, for 45 minutes - 1 hour or until sauce is thick and glossy. Stir in sour cream just before serving.
Spoon over mashed potatoes or buttered egg noodles.
---
Slow Cooker Red Beans and Rice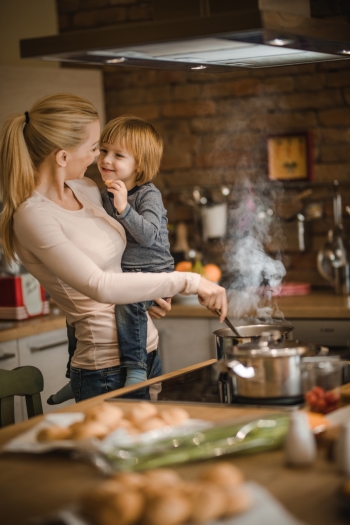 INGREDIENTS
1 pound uncooked (dry) red kidney beans OR 6 cans kidney beans, drained and rinsed
1 (12 ounce) package Andouille (or other smoked) sausage, sliced
5 garlic cloves, minced
4 celery stalks, diced
1 large white onion, peeled and diced
1 bell pepper, cored and diced
2 teaspoons Creole seasoning
1 teaspoon hot sauce, more/less to taste
½ teaspoon dried thyme
2 bay leaves
7 cups chicken or vegetable stock*
*NOTE: If using canned beans, reduce to 2 cups chicken stock
Kosher salt and freshly-cracked black pepper
cooked white or brown rice
thinly-sliced green onions blades
DIRECTIONS
For dry or canned beans, rinse the kidney beans thoroughly under water.
Add the kidney beans, sausage, garlic, celery, onion, bell pepper, Creole seasoning, hot sauce, dried thyme, bay leaves, and chicken stock to a large slow cooker, sprayed with non-stick spray. Stir to combine. Cook on high for 6-8 hours*, or until the kidney beans are soft and cooked through. *NOTE: If using canned beans, reduce cooking time to 3-4 hours.
Taste and season with salt and pepper. For additional spice, add in more hot sauce. Remove and discard the bay leaves before serving. Serve over cooked rice, garnished with green onions.
---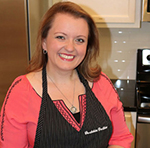 Kate knows food. She grew up with the Southern tradition of good food with the hospitality to match. A graduate of Texas A & M University, a student of The Texas Culinary Academy, and a Nacogdoches, Texas native, Kate's greatest joy is bringing people together over a scrumptious meal.