Posted on Tuesday, August 14, 2018
Are you ready? The start of school and the busy fall season are just around the corner! As the schedules ramp up, spending hours in the kitchen preparing dinner is not at the top of anyone's to do list. Here is one of my go-to meals for busy nights when I have little time to prep but want to have a healthier option than the drive-thru!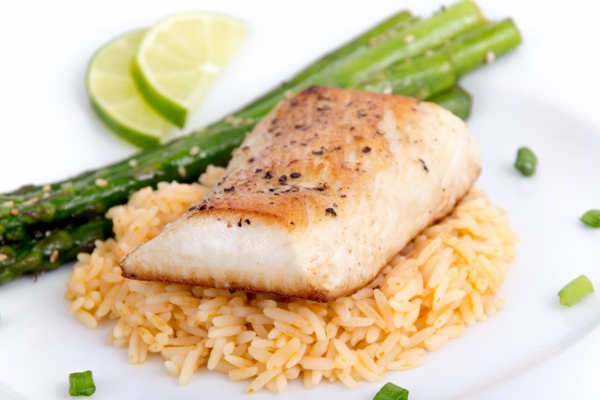 Broiled Parmesan White Fish
White fish is an excellent source of low-fat protein, niacin, vitamin B12, phosphorus, and potassium. Paired with wild rice or quinoa alongside roasted asparagus or green beans, this 30-minute meal is sure to hit the spot!
Ingredients
2 pounds tilapia, swai, cod, or skate fillets, thawed
2 tablespoons Old Bay seasoning
½ cup fresh grated parmesan cheese
¼ cup butter, softened
3 tablespoons mayonnaise
2 tablespoons fresh lemon juice
¼ teaspoon dried basil
¼ teaspoon ground black pepper
¼ teaspoon paprika
¼ teaspoon garlic powder
1/8 teaspoon onion powder
1/8 teaspoon celery salt
Reel in another deal this week: Celebrate members get 20% off ANY shrimp now through next Tuesday! To redeem, enter your phone number at the register. Expires 8/21/18.
Directions
Preheat the broiler in your oven to medium/high or high. Spray a broiling pan or baking sheet with lots of non-stick spray. In a small bowl, mix the cheese, butter, mayonnaise, and lemon juice. Add all the spices and blend well. Set aside.
Arrange fish fillets in a single layer on the prepared pan. Sprinkle evenly with half of the Old Bay seasoning. Broil a few inches from the heat for 2 to 3 minutes. Flip the fillets over, sprinkle with remaining Old Bay seasoning and broil for 2 to 3 more minutes. Remove the fillets from the oven and spread evenly with the parmesan cheese mixture. Broil for 2 to 3 minutes or until the topping is browned and fish flakes easily with a fork. Depending on the thickness of your fish fillets, they will finish cooking in varying amounts of time. Be careful not to overcook the fish. Serve immediately.
---
Roasted Asparagus or Green Beans
A quick side dish for fish, chicken, or beef – these roasted vegetables add a healthy, bright, and fresh pop of flavor to any meal.
Ingredients
1 pound fresh asparagus or green beans
3 tablespoons olive oil
2 tablespoons grated parmesan cheese
1 clove of garlic, minced
1 teaspoon sea salt or table salt
½ teaspoon black pepper
1 lemon, juiced
Directions
For asparagus – Wash and trim bottom ends from asparagus. Peel any tough skin from bottoms of spears with a vegetable peeler.
For green beans – Wash and trim ends from green beans. Remove strings from beans, if desired.
Preheat an oven to 425°F. Place the asparagus or green beans onto baking sheet and drizzle with olive oil. Toss to coat. Sprinkle with Parmesan cheese, garlic, salt, and pepper. Spread vegetables on the baking sheet in a single layer.
Bake in the preheated oven until just tender, 12 to 15 minutes. Sprinkle with lemon juice just before serving. Serve immediately.
---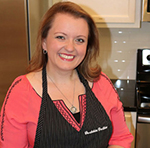 Kate knows food. She grew up with the Southern tradition of good food with the hospitality to match. A graduate of Texas A & M University, a student of The Texas Culinary Academy, and a Nacogdoches, Texas native, Kate's greatest joy is bringing people together over a scrumptious meal.