Tuesday April 24, 2018
Make Your Own Beautiful Bouquet
• Step-By-Step Guide to DIY Flower Arrangements •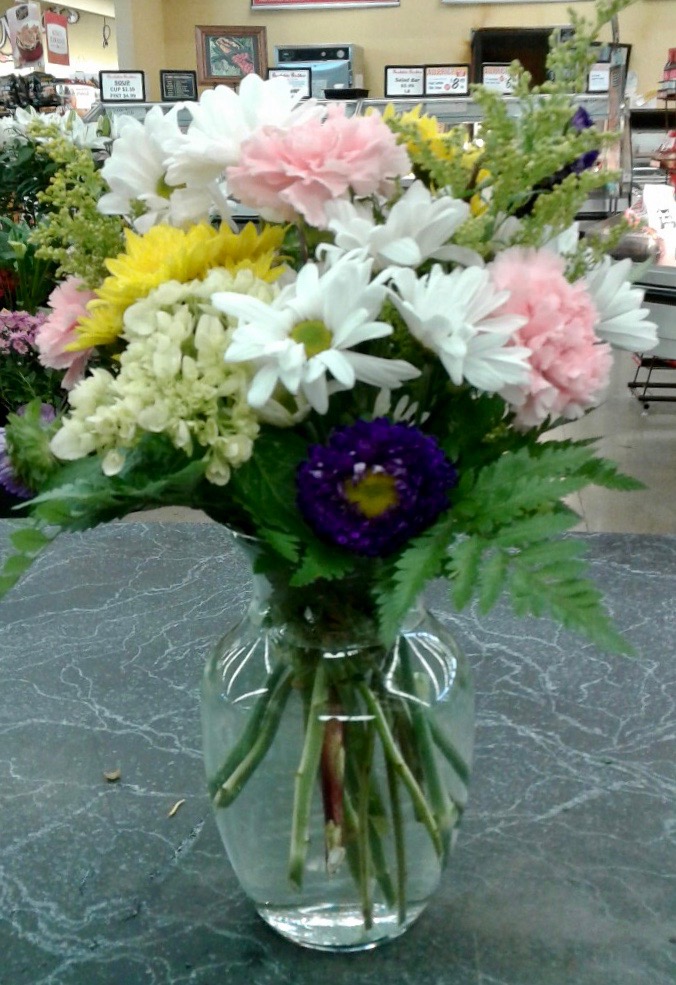 When people walk by my design area, they will often say, 
You make that look so easy
, or, 
I wish I could do that. You should teach a class
. I always tell them that there are simple designs you can do at home or in the office. It's easy, plus you can start with any of the great selections in the floral department at your local Brookshire Brothers. We carry a variety of
assorted blooms and premade seasonal bouquets
, whether you're looking for the latest general trend or something more particular. 
Additionally, we receive flowers on a weekly basis. Feel free to talk to someone in the floral department about which day they arrive so you can pick up the freshest blooms. In my 45+ years in the floral industry, the quality of our mixed bouquets, roses, blooming plants, and seasonal outdoor plants are a great value for the price.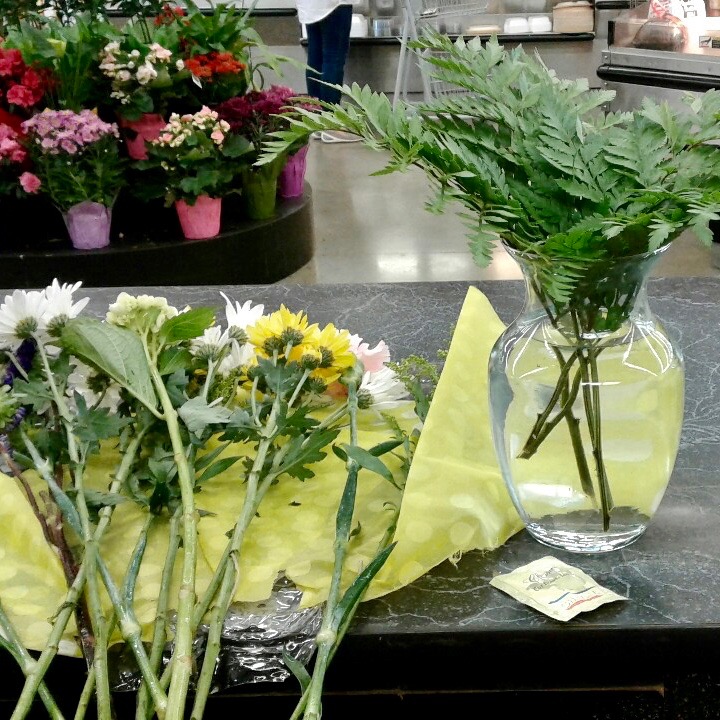 Once you've pick out your favorite flowers, you are DIY ready! First, open up your package and see how many stems in the bouquet that you can use. Usually, there is not much foliage so you might want to purchase a few extra stems of Leather Leaf, a fern-like foliage that will help hold the flowers in place. If you're unsure what Leather Leaf is, your Brookshire Brothers florist will be happy to help.
Add the packet of floral preservative to a vase with fresh tap water and mix well. Slide your vase to the edge of the counter, and begin taking one stem at a time to measure how tall the tips of greenery should be from the rim of the vase. Start cutting your stems accordingly and add them to the vase in a circular pattern around the rim. When all the foliage is in, begin the same process with your flower stems. Make sure to leave some space between each flower head. The foliage helps support the flowers, which means the stems do not all need to touch the bottom, so long as all of them are under the water level.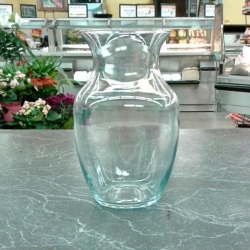 When choosing your vase, focus on picking one with an opening that fits the size of your arrangement. In other words, avoid using vase with a mouth that's too wide for a small amount of flowers. I actually find that an under-sized vase opening is somewhat better than an overly large vase where the flowers can get lost in the overall look.
Remember, cutting stems is like cutting hair. If it's too long, you can always take it out and trim it again. However, you can't add stems back to the flowers when they've been cut too short. If you want the head of the flower to be at more of an angle, then you might need to cut it shorter so that it lays more closely to the edge of the vase. Once you've added all your stems, tweak it to your liking and then you're done! Sit back and enjoy the view.
---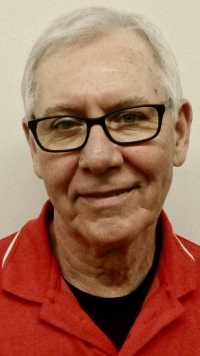 G. Dean Mooney is the Floral Manager at the Brookshire Brothers in Salado, TX—one of the largest floral departments in the company. With 45 years of experience, he is widely respected and his floral designs are immensely popular.