Tuesday September 26, 2017
Cooking with Kate: Almost Autumn...
A Fall Favorite Recipe: Pumpkin Crumb Muffins with Maple Icing
 While this past week was the Autumnal Equinox and the first official day of fall, Texas rarely gets that memo in September. Still, we can look forward to cooler temperatures just around the corner—and that means favorite fall recipes too! Pumpkin spice
everything
is always popular this time of year and, while it's not my coffee preference, I
love
pumpkin bread and muffins. One particularly quick recipe I love to fix is Pumpkin Crumb Muffins. What's great about this easy recipe is that it includes a wonderful crumb topping and maple icing. Don't forget, pumpkin is a good source of fiber, Vitamin A, Vitamin C, and beta-carotene, which actually helps keep these muffins moist and delicious. Visit a
nearby Brookshire Brothers
to get started today!

Pumpkin Crumb Muffins with Maple Icing
Yield: 15 large muffins or 28-30 mini muffins
Ingredients - Muffins
1 ¾ cups all-purpose flour
1 teaspoon baking soda
2 teaspoons ground cinnamon
1 ¼ teaspoon pumpkin pie spice
½ teaspoon salt
½ cup canola or vegetable oil
½ cup granulated sugar
½ cup packed light or dark brown sugar
1 ½ cups canned pumpkin puree
2 large eggs, at room temperature
¼ cup milk, at room temperature
Crumb Topping
¾ cup all-purpose flour
¼ cup granulated sugar
¼ cup packed light or dark brown sugar
1 tablespoon pumpkin pie spice
6 tablespoons butter, softened
Maple Icing (optional)
1 ½ cups confectioners' sugar
3 tablespoons pure maple syrup
1 tablespoon milk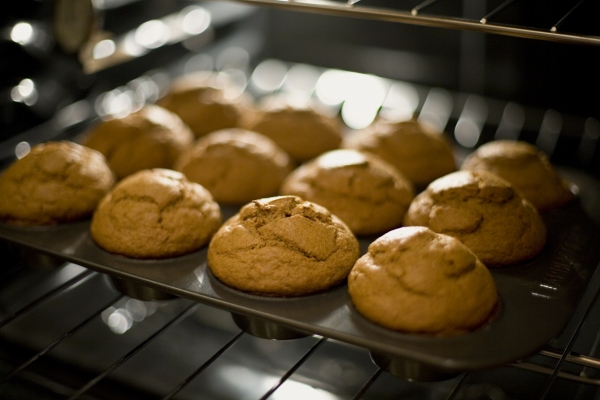 Read more: Pumpkin's not the only fall favorite produce—check this winter squash recipe from Angela Larson (RD) too!
Directions
Preheat oven to 425°F. Spray (2) 12-count or mini muffin pans with nonstick spray or line with cupcake liners. Set aside.
Make the muffins: In a large bowl, whisk the flour, baking soda, cinnamon, pumpkin pie spice, and salt together until combined. Set aside. In a medium bowl, whisk the oil, granulated sugar, brown sugar, pumpkin puree, eggs and milk together until combined. Pour the wet ingredients into the dry ingredients, then fold everything together gently just until combined and no flour pockets remain. Spoon the batter into liners, filling them ¾ full.
Make the crumb topping: Whisk the flour, granulated sugar, brown sugar, and pumpkin pie spice together until combined. Cut in the softened butter until crumbs form. Spoon crumbs evenly on top of the batter and gently press them down into the batter so they stick.
Bake for 5 minutes at 425°F then, keeping the muffins in the oven, reduce the oven temperature to 350°F. Bake for an additional 16-17 minutes or until a toothpick inserted in the center comes out clean. The total bake time for these muffins is about 21-22 minutes. Allow the muffins to cool for 10 minutes in the muffin pan as you make the icing.
NOTE: For mini muffins, bake for 15-18 minutes at 350°F or until a toothpick inserted in the center comes out clean.
Make the icing: Whisk all of the icing ingredients together until combined and smooth. Drizzle over muffins and serve warm. Cover tightly and store at room temperature for 1-2 days or in the refrigerator for up to 1 week.
Make ahead tip: For longer storage, freeze muffins (with or without icing) for up to 3 months. Allow to thaw overnight in the refrigerator, then bring to room temperature or warm up in the microwave if desired.
You can find all of the ingredients to the 'Pumpkin Crumb Muffins with Maple Icing' recipe at a Brookshire Brothers location near you. For Brookshire Brothers location information please visit our location finder page here.
---
View other recipes from Brookshire Brothers Catering Coordinator, Kate Rudasill.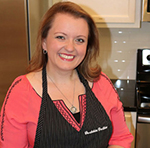 Kate Rudasill, Catering Coordinator for Brookshire Brothers, has been in the food-service industry for the past 14 years. As a graduate of Texas A&M University, a student of The Texas Culinary Academy, and a Nacogdoches, Texas native, Kate grew up with Southern tradition in her blood which caused her to have a deep love for bringing people together with food.