Submitted by
brookshire-blog
on Wednesday, May 6, 2015
School is almost out and I can see a pantry full of cookies, chips, and popcorn. This is the go-to for most school-aged kids, but what if we made healthy snacks just as available? This year, take the time to prepare some cute and healthy snacks and your kids will thank you.
String Cheese & Pretzel Sticks
Give your kids a protein boost and a low-fat snack. This combo will keep your kids satisfied while you can catch up on a good book!
Want to make this snack extra fun? Split the cheese stick half way up and push the pretzel stick in the other end of your cheese stick to make a witch broomstick. We all know the way to a kid's tummy is through fun food!
Apples & Peanut Butter
You can't get away from this classic duo when thinking of healthy snacks. However, you can put a spin on it for your kids. Make little sandwiches out of apple slices and peanut butter. Create an even more filling combo by adding oats and raisins on the peanut butter. This treat will help you remember…an apple a day really will keep the doctor away.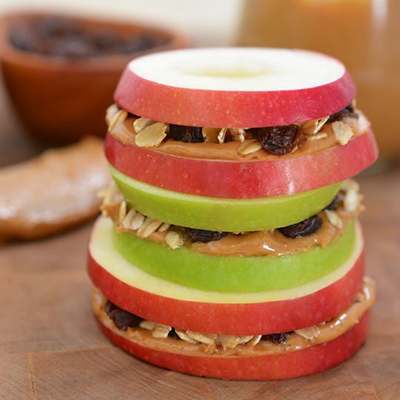 Grapes and Cheese Cubes
This fresh snack will be a family favorite. Stack the grape on top of the cheese cube and use toothpicks to make this a grab-and-go snack. If your kids are craving a sweet and salty bite, they'll polish off a plate of these.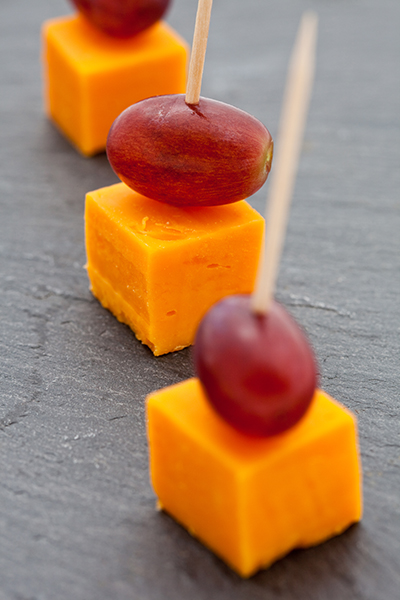 Don't just stop there. Continue making food fun for your kids with bento box ideas. Grab cookie cutters to create shapes or create a face in your yogurt. You could even use cheerios for eyes! Be playful and your kids will love the time and creativity spent in each delightful dish.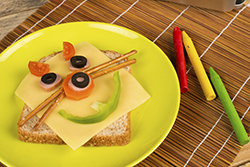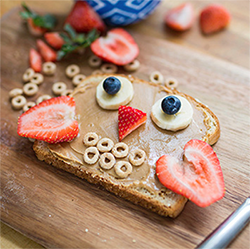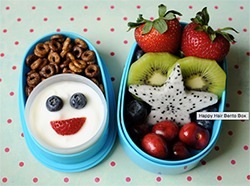 Borden Cheese is helping to keep your summer healthy!