Posted on Wednesday, December 20, 2017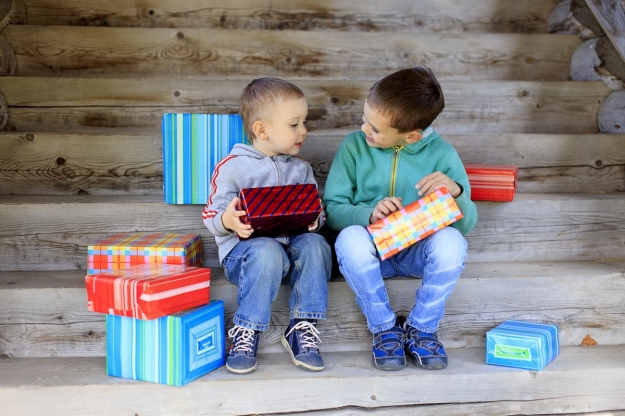 'Tis the season of giving… but that can add up pretty quickly if you're shopping for friends, family, coworkers, cousins, neighbors, and more! Don't stress. One gift that's quick, easy, and cheap while still being thoughtfully creative is FOOD. Here's a list of fun and simple ideas for edible gifts you can do without breaking the bank:
GO NUTS
Fill quart-sized mason jars with different types of nuts and dried fruits as a beautiful and nutritious gift of trail mix. Try alternating layers of shelled pistachios with dried cranberries for a festive red-green treat that is sure to satisfy. Top with a piece of red or green construction paper, a piece of twine, and a gift tag to complete the presentation.
Find a nearby Brookshire Brothers to pick up any ingredients you don't already have on hand!
ALL BARK AND TASTY BITES
Chocolate bark is one of the easiest confections, and you can go as far as the North Pole in terms of flavor combinations! Just melt your favorite baking chocolate according to the package instructions, spread on a baking sheet lined with parchment paper, add mix-ins and toppings, and then refrigerate until hardened. One of my favorite colorful holiday combinations is white chocolate, crushed peppermints, and unsalted pistachios or pumpkin seeds. S'more bark is another fun take: chocolate + marshmallows + pieces of graham crackers + pecans = YUM.
EVERYONE LOVES BANANA BREAD
Banana Nut Bread is always a classic, plus it's a great source of potassium and B vitamin! Check out my recipe for the best banana nut bread ever, which can easily be made into mini-loaves or muffins for easy distribution. Your friends and family will surely appreciate your loaves of love.
INFUSE OLIVE OIL WITH ROSEMARY
Olive oil is a unique gift with a bright shining halo of health in the world of nutrition. You can personalize the gift buy infusing it with rosemary. If time allows, you can easily personalize the gift by infusing the olive oil with rosemary. Dry whole sprigs of fresh rosemary by placing washed sprigs on a baking sheet. Put it in the oven for 2 - 4 hours on the lowest temperature setting. When the rosemary sprigs are brittle and have cooled, add to a bottle with your favorite extra virgin olive oil and allow it to infuse for a week or up to several months. Gift the oil for dipping with your favorite Brookshire Brothers artisan bakery bread. #BestNeighborEVER
For more on the health benefits of olive oil (as well as a recipe for an Easy Caprese Salad), read my ode here!
WARM UP WITH HOMEMADE SOUP
Share your Christmas spirit by the spoonful when you save your loved ones meal prep time with homemade soup! Fix your favorite wintertime soup, separate it into mason jars to distribute, and add a tag with freezing and re-heating instructions for a personal touch. This gift is delicious and easy to freeze if your friends/family want to save it for later. One of my favorites to share is winter squash soup—get the recipe here!
May your holidays be filled with delicious treats and special memories. Merry Christmas!
---
Angela Larson is a registered dietitian (RD) who works with Brookshire Brothers promoting
real fresh, real delicious
foods and nutrition education to the community. She is also a clinical dietitian representing Woodland Heights Medical Center in Lufkin where she does outreach education on food and nutrition. Food is her passion, so Angela loves trying new recipes and exploring the more holistic side of nutrition. Angela loves to cook, garden, and spend time outdoors. In addition to the
Brookshire Brothers blog
, look for Angela's monthly articles in Charm East Texas.