Submitted by
Brookshire Brothers Pharmacy
on Monday, December 24, 2018
Preparing for the New Year: Physician 360 Rapid Test Kits (Strep, Flu, UTI)
2019 is here and with a new year comes the opportunity for a fresh start! No matter if you're an annual 'resolutor' or not, if you desire to make a change for the better in 2019 then I applaud that! Yes, reading more books, cooking more meals at home and giving more to charity are noble aspirations—do those things—but getting healthy and staying healthy should be a priority for everyone in 2019.
This is precisely why Brookshire Brothers has partnered with
Physician 360
to offer convenient, easy-to-use, rapid test kits for strep throat, flu, and urinary tract infections. These quick, simple tests yield results in minutes and match the accuracy of longer lab tests performed at doctor's offices.
Better yet, included in the purchase of the test kit is an online, face-to-face consultation with a physician who will evaluate your test results and issue a prescription if necessary. These tests are approved for ages 5 and older and they're available for purchase at the
pharmacy
counter.
The doctors at Physician 360 are thoughtful, caring and compassionate. Their top priority is to provide fast and appropriate care when sickness strikes. Prescriptions, when necessary, are issued in minutes and can be filled by
your friendly Brookshire Brothers Pharmacy
while you wait. Even if your test results are negative, your Physician 360 doctor can issue a prescription for symptoms like urinary burning, nasal congestion, cough, etc.
Using a Physician 360 test kit is about as close to a doctor's house call as you're going to get in 2019. And while little black doctor bags are long extinct, video-chatting on your smartphone with a qualified physician who's ready to treat what ails you is a major perk of being alive during this technological age.
Brookshire Brothers
and Physician 360 understand that there is never a convenient time to be sick. We hope you will let us save you time and money this year by offering these little test kits that will keep you well when illness strikes. Here's to your healthiest year yet!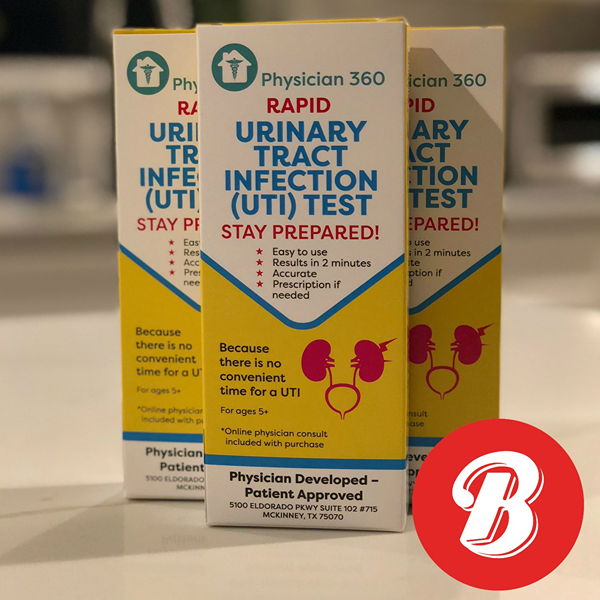 ---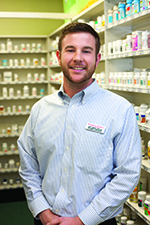 Matt Baker is a pharmacist with Brookshire Brothers Pharmacy in Lufkin. He received his undergraduate degree from Texas A&M University in 2005 and his Doctor of Pharmacy from the University of Houston in 2010. He writes a monthly pharmacy and wellness article for the Lufkin Daily News and is active in the community. Matt's passion is serving his patients while ensuring that they are equipped to understand and take their medications properly.