Friday March 22, 2019
Spring Flowers Bring Spring..... Allergies
Spring is a gloriously idyllic season with chirping birds, beautiful blooms, cool mornings and warm afternoons.  Its geniality distracts us from the barrage of allergens released by flowers, grasses and trees that seek to wreak havoc on perfectly content individuals like you and me.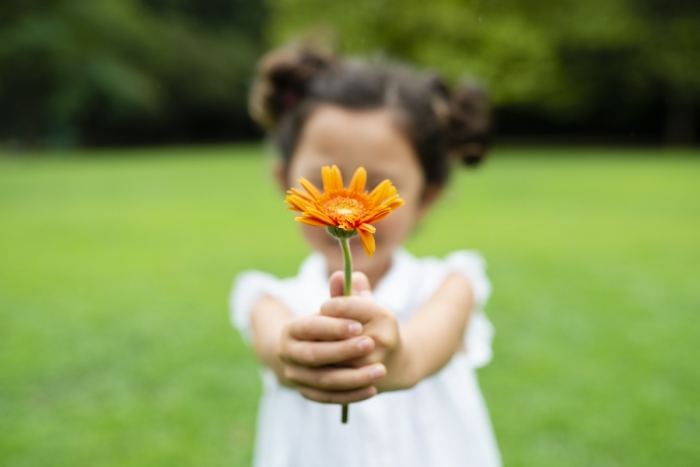 Seasonal allergies affect millions across the U.S. resulting in lower productivity or even missed time at work or school, increased healthcare costs and just sheer misery for those affected.  Symptoms include sneezing, itchy and watery eyes, itchy nose and/or throat and nasal congestion.  Fortunately, seasonal allergy symptoms are fairly easy to self-diagnose and control—most of the time.
If you're looking to avoid the throng of red-nosed, watery-eyed victims sneezing their way through spring, follow these simple tips for a truly enjoyable (and allergy-free) season.
1. 
Allergies or a Cold? 
If you have fever, sore throat, a productive cough and/or body aches or chills you may be dealing with a cold, flu or other infection rather than allergies.  Consult your pharmacist on when to seek medical attention for symptoms of a cold. If cold or flu like symptoms are present, you can get a
Physician 360
Rapid Flu Test at your
Brookshire Brothers pharmacy
.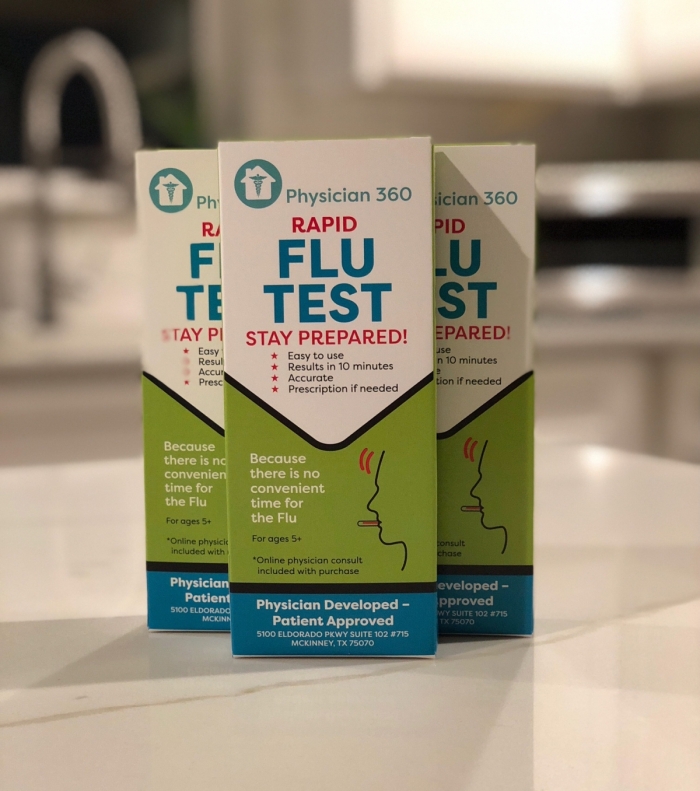 2. Antihistamines are Key.  If there is a medicinal silver bullet for preventing allergy symptoms, antihistamines are it.  Cetirizine (Zyrtec), loratadine (Claritin) and fexofenadine (Allegra) are first-line over the counter treatments for many allergy symptoms.  They work by blocking histamine, the chemical that makes your body sneeze and itch in response to an allergen.  They are each taken once-daily, work rapidly and are labeled as non-drowsy.  Diphenhydramine or Benadryl, a first-generation antihistamine, works well for allergy sufferers but is not appropriate for everyone and causes a fair amount of drowsiness.
3. Use Nasal Steroids if Needed.  Once only available by prescription, steroid nasal sprays like Flonase and Nasacort are now available for purchase over the counter.  These products work by blocking a number of cells involved in the inflammatory process and can prevent or limit allergy symptoms quite effectively.  You can use them alone or in combination with the antihistamines listed above.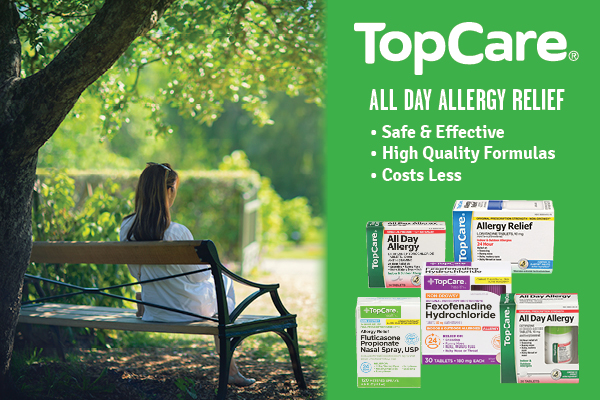 4. Stock Up Before You're Stuck.  We've all been there; runny nose and nary a tissue in site.  Before seasonal allergies attack, get ready!  Stock up on tissues, Aquaphor ointment (great for irritated skin on your nose and lips), cough drops for an irritated throat, hand sanitizer, and artificial tears for dry eyes.
Don't let seasonal allergies ruin your spring.  Get outside and enjoy nature—birds, flowers and all!
---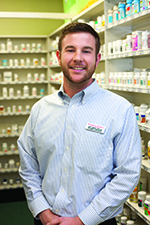 Matt Baker is a pharmacist with Brookshire Brothers Pharmacy in Lufkin.  He received his undergraduate degree from Texas A&M University in 2005 and his Doctor of Pharmacy from the University of Houston in 2010.  He writes a monthly pharmacy and wellness article for the Lufkin Daily News and is active in the community.  Matt's passion is serving his patients while ensuring that they are equipped to understand and take their medications properly. 
Tuesday February 19, 2019
One Chicken, Three Easy Meals
Real Fresh, Real Delicious, and Real Satisfying
Need some meal ideas that are protein-rich, veggie-packed, quick-n-portable, and top-of-the-line DELICIOUS? With one roast chicken, you can make all three of these healthy dishes below. Pick up a tasty rotiserrie chicken
from your neighborhood Brookshire Brothers
or make time over the weekend to slow roast a chicken yourself. From there, try one (or all three) of these crowdpleasing variations for an easy lunch or a no-fuss dinner.
Get even more meal mileage out of your chicken with this thrifty and delicious idea: save the chicken bones and scraps (before and after roasting) and add them to a crockpot with water to cover and simmer on low for 24 hours. The result? Real fresh, real delicious chicken bone broth for a soup later in the week!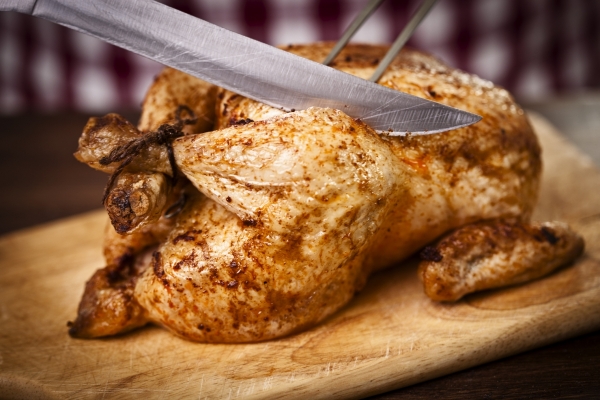 Slow-Roasted Extra Juicy Whole Chicken
Note: I used red pepper flakes and fennel seeds for a hint of spice and an herby flavor, but it tastes great with just salt and pepper or any spice mix of your choosing.
Ingredients
1 whole chicken, giblets removed
1 tablespoon extra virgin olive oil
Salt and pepper, to taste
(Optional) ½ teaspoon red pepper flakes
(Optional) 2 teaspoons fennel seeds
Feeling adventurous? Here are three more takes on roast chicken: Mediterranean Roast Chicken with Green Olives, Fennel Seeds, and Thyme, Peruvian Roast Chicken with Cilantro and Jalapeño Sauce, Balsamic Roast Chicken and Potatoes
Directions
Preheat oven to 325 degrees. Rub chicken all over with extra virgin olive oil. Generously season with salt and pepper. Sprinkle on added seasoning, as desired.
Roast, breast side up for 70-90 minutes, until breast registers 160 degrees on a thermometer.
Let cool and shred meat. Shredded meat may be stored in the refrigerator for up to 4 days.
Double Protein Veggie Wrapper's Delight
Ingredients
Wraps, such as tortilla, pita, etc. (I used coconut wraps for a grain-free option)
Turkey slices
Guacamole (I love the single serving cups for individual wraps)
Spring mix lettuce
Shredded carrots or broccoli carrot slaw
Sugar snap peas, split in half
Cherry tomatoes, halved
Shredded chicken pieces
Salad dressing (as desired)
Directions
Assemble wraps by placing turkey on top of wrap following by guacamole, lettuce, shredded carrots, snap peas, shredded chicken, and cherry tomatoes.
Drizzle with salad dressing if desired.
Roll up and take a walk while you eat!
Garden Salad with Shredded Chicken and Homemade Balsamic Vinaigrette
Ingredients
Spring mix lettuce or baby spinach
Cherry tomatoes
Shredded carrots
Fresh broccoli cut into small pieces
Shredded chicken
Pine nuts, slivered almonds, chopped walnuts, or chopped pecans
Balsamic vinegar
Extra virgin olive oil
Salt and pepper to taste
For another option, check out this Crunchy Asian Chopped Salad recipe previously featured in "Cooking with Kate: Take the Labor Out of Labor Day, PART II"
Directions
Assemble salad with lettuce and vegetables, topping with chicken and nuts, as desired. Add black pepper to salad as desired.
To prepare dressing, add equal parts balsamic vinegar and olive oil to a mason jar with a pinch of salt, seal tightly with lid and shake until emulsified.
Drizzle salad with dressing and serve.
Sweet and Crunchy Chicken Salad
Ingredients
Shredded chicken, chopped fine
Golden raisins
Dates, pitted and chopped
Pecans, toasted and chopped fine
Mayonnaise
Applesauce
Salt and pepper, to taste
Lettuce, tortillas, bread, or other wrap for serving
Directions
Mix shredded chicken, golden raisins, dates, and pecans in a bowl (proportioned as desired).
Add mayonnaise and a spoon full of applesauce for sweetness and stir until desired consistency is achieved.
Serve.
---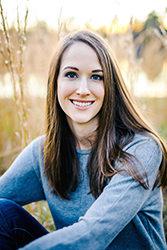 Angela Larson is a registered dietitian (RD) who works with Brookshire Brothers promoting real fresh, real delicious foods and nutrition education to the community. She is also a clinical dietitian representing Woodland Heights Medical Center in Lufkin where she does outreach education on food and nutrition. Food is her passion, so Angela loves trying new recipes and exploring the more holistic side of nutrition. Angela loves to cook, garden, and spend time outdoors. In addition to the Brookshire Brothers blog, look for Angela's monthly articles in Charm East Texas. 
Monday December 24, 2018
2019 Resolution: Keep Your Home Healthy
Preparing for the New Year: Physician 360 Rapid Test Kits (Strep, Flu, UTI)
2019 is here and with a new year comes the opportunity for a fresh start! No matter if you're an annual 'resolutor' or not, if you desire to make a change for the better in 2019 then I applaud that! Yes, reading more books, cooking more meals at home and giving more to charity are noble aspirations—do those things—but getting healthy and staying healthy should be a priority for everyone in 2019.
This is precisely why Brookshire Brothers has partnered with
Physician 360
to offer convenient, easy-to-use, rapid test kits for strep throat, flu, and urinary tract infections. These quick, simple tests yield results in minutes and match the accuracy of longer lab tests performed at doctor's offices.
Better yet, included in the purchase of the test kit is an online, face-to-face consultation with a physician who will evaluate your test results and issue a prescription if necessary. These tests are approved for ages 5 and older and they're available for purchase at the
pharmacy
counter.
The doctors at Physician 360 are thoughtful, caring and compassionate. Their top priority is to provide fast and appropriate care when sickness strikes. Prescriptions, when necessary, are issued in minutes and can be filled by
your friendly Brookshire Brothers Pharmacy
while you wait. Even if your test results are negative, your Physician 360 doctor can issue a prescription for symptoms like urinary burning, nasal congestion, cough, etc.
Using a Physician 360 test kit is about as close to a doctor's house call as you're going to get in 2019. And while little black doctor bags are long extinct, video-chatting on your smartphone with a qualified physician who's ready to treat what ails you is a major perk of being alive during this technological age. 
Brookshire Brothers
and Physician 360 understand that there is never a convenient time to be sick. We hope you will let us save you time and money this year by offering these little test kits that will keep you well when illness strikes. Here's to your healthiest year yet!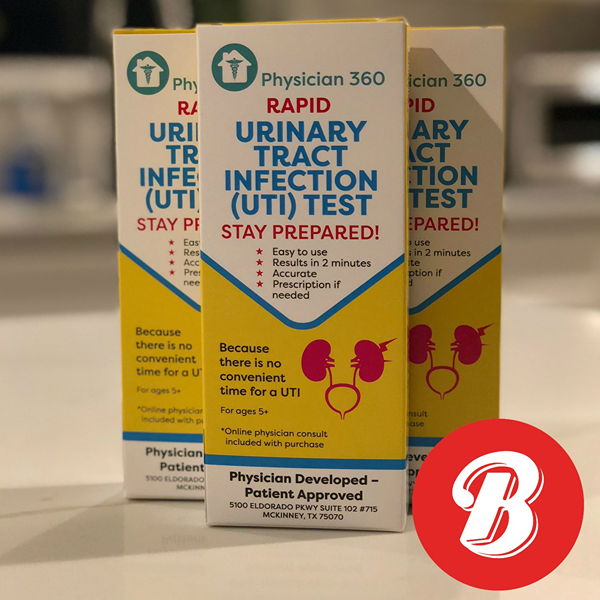 ---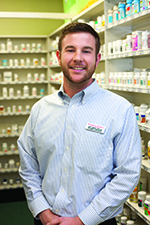 Matt Baker is a pharmacist with Brookshire Brothers Pharmacy in Lufkin.  He received his undergraduate degree from Texas A&M University in 2005 and his Doctor of Pharmacy from the University of Houston in 2010.  He writes a monthly pharmacy and wellness article for the Lufkin Daily News and is active in the community.  Matt's passion is serving his patients while ensuring that they are equipped to understand and take their medications properly. 
Friday October 12, 2018
Together, we HOPE
While October is oft-celebrated with candy and creepy crawlies, don't forget to take time and reflect on this month's message of hope. Find out more below with Pharmacist Matt Baker's discussion of Breast Cancer Awareness.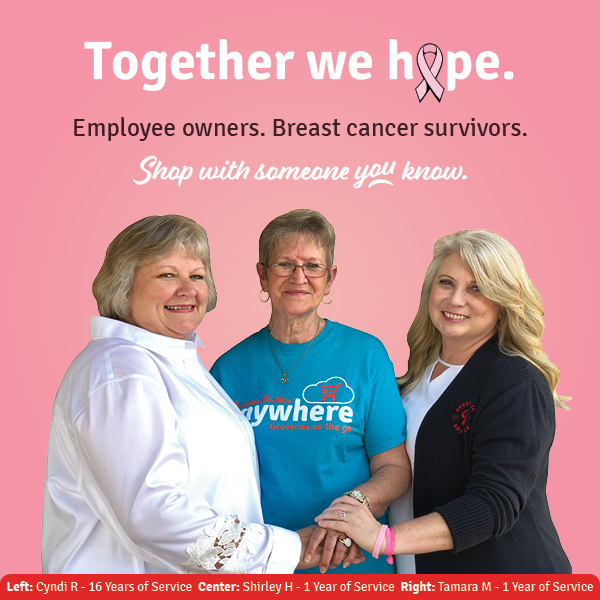 October has always been that charming time of year where your otherwise normal neighbors erect an 18-foot blow-up witch and fake tombstones across their yard. Large spiders adorn the hedges while the fake webs from whence they crept waft eerily in the breeze. Whatever in the world possesses such people to flaunt all their haunts, I will never know.
PS - Don't miss these Wicked Good Snacks from Catering Coordinator Kate Rudasill (perfect for Halloween!)
Thankfully, October means more than just a month of ghosts and ghouls these days. Halloween no longer defines October (blow-up scary things notwithstanding); instead, the month boasts something far more altruistic—Breast Cancer Awareness.
The rampant colors of candy corn now compete with pink ribbons pinned everywhere as a reminder to celebrate those who have survived the awful disease and to remember those who did not. Pink also serves as a signpost of the seriousness of this diagnosis and the benefits of screening and early detection.
As it stands, 1 in 8 women across the U.S. will be diagnosed with some type of invasive breast cancer in their lifetime. That's 12.4% of our mothers, wives, sisters, and daughters.  And while mortality rates have been declining since 1989, almost 41,000 women are expected to die in 2018—a figure more frightening than any front-yard Frankenstein.
Read more: Find out Pharmacist Kelly Kinney's four suggestions on how to "Fight Like A Girl" when it comes to breast cancer awareness
There's good news though: women under age 50 have experienced an even larger decline in death rates due to advances in treatment and October's message of awareness. While society is moving in the right direction, this small step is no reason to rest on our laurels; breast cancer is still dangerous and awareness remains a key weapon in the battle against this disease.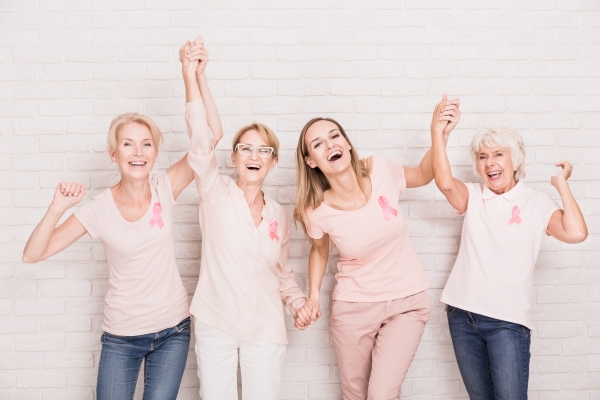 As such, it is important to remember a few important points about breast cancer in order to fight it more effectively:
A woman's risk of breast cancer doubles if she has a first-degree relative (mother, sister, or daughter) who has/had the disease; however, 85% of breast cancers develop in women with no family history.
Mutations of the BRCA1 and BRCA2 genes result in a significantly higher lifetime risk of developing breast cancer.
In women under age 45, African-American women are more likely to be diagnosed with breast cancer. Among women of all ages, African-American women are more likely to die from breast cancer.
All women should begin having mammograms at age 45 and can decrease to every other year at age 55.  Women who wish to start screening early can do so beginning at age 40.
An astounding 2,550 cases of breast cancer will be diagnosed in men in 2018. A man has about a 1 in 1,000 chance of developing breast cancer over his life.
Next time you see pink ribbons or pink socks (or even pink gloves on an NFL wide receiver), be hopeful.  As awareness increases among the population, we can hope for more frequent screenings, more early detection, and more survivors of this dreadful disease.
---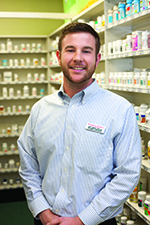 Matt Baker is a pharmacist with Brookshire Brothers Pharmacy in Lufkin.  He received his undergraduate degree from Texas A&M University in 2005 and his Doctor of Pharmacy from the University of Houston in 2010.  He writes a monthly pharmacy and wellness article for the Lufkin Daily News and is active in the community.  Matt's passion is serving his patients while ensuring that they are equipped to understand and take their medications properly. 
Friday May 25, 2018
The Right Prescription for Summer Traveling with Meds
Summer is here! Oh, how the smell of sunscreen and chlorine brings back memories of childhood and that uplifting, amazing feeling of freedom as the last bell rang for the school year. Man, did I love summer. It was the time for playing with friends, sleeping in, staying up late and—most importantly—vacations!
Our family retreats were not extravagant or expensive by any means, yet they were meaningful, fun-filled times I will always remember.  Mom and Dad would load up the car and stop for donuts on the way out of town as we kids longed for just a glimpse of our intended destination.
Now that I have children of my own, I can appreciate all that my parents were surely feeling.  As my lovely wife and I pack up the car each summer in anticipation of a lengthy road trip, we knowingly look at each other and say—"Can you remind me why we're doing this?"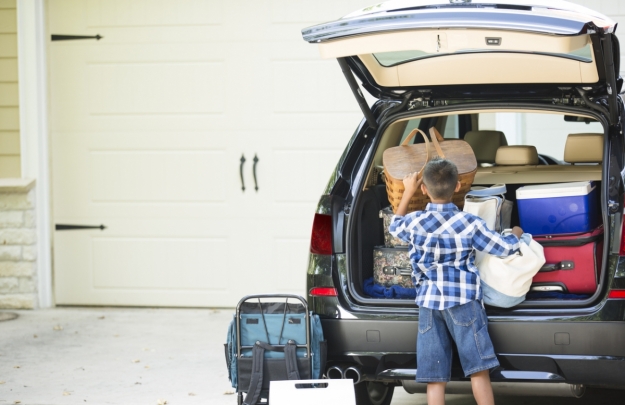 Don't get me wrong, I love my kids but traveling with them is hard.  Rules that you didn't even know your family had start to come into play: how many times you can poke your sister before she's allowed to tattle, how many centimeters of a cheese stick must be allocated for sharing, how the rear-AC in the car can be adjusted so long as there is a two-thirds majority amongst siblings.  A vacation that is meant to be simple and relaxing can quickly get complicated to the point of ruining the fun.
Adding to these complications, traveling with medications (for a person of any age) can be really challenging. There's a lot to think about regarding medication supply, storage, timing of doses while en route, etc.  Even the simple process of ingesting a pill each morning can easily be disrupted by vacation agendas.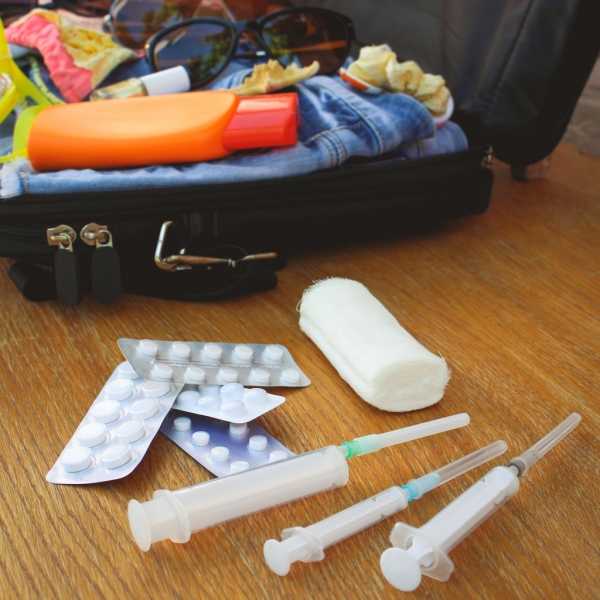 Tip #1 – If you don't have it, you can't take it.
 Make sure you have enough medication on hand (plus one or two days in case of a travel delay) for your entire trip. If you happen to be going on an extended vacation and your insurance company won't quite cover a refill of your medication just yet,
ask your pharmacist
to call the insurance company to request a vacation supply.  Most insurance companies will accommodate this request and you'll be on the road in no time.
Tip #2 –"Honey did you pack the…"Ever been on vacation and experienced heartburn or a headache but your medicine cabinet was 500 miles away?  Planning for all your over-the-counter medication needs can be easily overlooked.  At minimum, be sure to pack Tylenol for headache or fever, Zantac or Pepcid for acid indigestion, a first aid kit for minor cuts and scrapes, and an OTC sleep aid for any hotel room insomnia.
Tip #3 – What about my insulin?
  Insulin is kept under refrigeration prior to use which presents a problem when traveling.  However, did you know that vials and pens of insulin, once in use, can be kept at room temperature for up to 28 days, some up to 42 days?  Some eye drops, suppositories and even oral medications are also stored in the fridge so
consult your pharmacist
about options for traveling with those.
Tip #4 – Keeping regular.  Traveling can disrupt day-to-day bathroom activities adding an uncomfortable wrinkle in vacation plans.  Taking fiber supplements or a stool softener (Colace) once daily while traveling can certainly help persuade a stubborn digestive system while on the road.  Be sure to stay hydrated and eat lots of fruits and vegetables too in order to ease things along.
---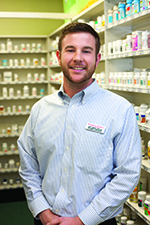 Matt Baker is a pharmacist with Brookshire Brothers Pharmacy in Lufkin.  He received his undergraduate degree from Texas A&M University in 2005 and his Doctor of Pharmacy from the University of Houston in 2010.  He writes a monthly pharmacy and wellness article for the Lufkin Daily News and is active in the community.  Matt's passion is serving his patients while ensuring that they are equipped to understand and take their medications properly. 
Tuesday January 2, 2018
Recommended Winter Remedies
Top 10 Items for Your Medicine Cabinet this Cold & Flu Season
When the common cold and the associated runny nose, congestion, and cough attacks, the best medicine is usually rest, hot chicken noodle soup, and a favorite movie. The last thing anyone wants to do while under the weather is slog up and down aisles of medicines looking for relief.
Take the opportunity now to stock your medicine cabinet with some valuable over-the-counter products that will ease your suffering from typical cold and flu symptoms. It's always a good idea to talk with your doctor or pharmacist before treating yourself just to rule out a more serious bacterial infection that may require antibiotics. Most cases of sore throat, cough, and congestion are viral though and can be treated safely over the counter. Here are my Top 10 items for beating the cold this season:
Antihistamine plus Pseudoephedrine.  There are a multitude of brands—Zyrtec-D, Claritin-D, Allegra-D, and their respective generics—that can help reduce nasal congestion, runny nose, and drainage. If you have high blood pressure or a heart condition, check with your doctor or pharmacist before taking these.  They are kept behind the counter at a pharmacy so be prepared to show a driver's license or state identification before you purchase.
Nasal steroid spray. When Nasacort and Flonase (both formerly presciption-only) moved to being offered over the counter, the options for people seeking relief from nasal allergies and congestion expanded greatly. Use two sprays in each nostril once per day for at least two weeks. These sprays are a great option for individuals who cannot tolerate or take decongestants due to other health conditions.
Cepacol Sore Throat Lozenges. These cough drops are no ordinary cough drops! They contain benzocaine which actually numbs the throat providing relief from irritation and soreness.
Mucinex. The active ingredient in Mucinex is guaifenesin, an expectorant that helps the body clear mucus trapped in the lungs. Take guaifenesin to help make your cough more productive and rid yourself of stubborn phlegm. 
Children's Dimetapp. With several different formulations, make sure you at least have the Cold & Allergy product containing an antihistamine and a decongestant. It's approved for use in kids older than six years and may cause a little drowsiness.
Breathe Right Nasal Strips. For a non-medication option to ease nasal congestion, these nasal strips fit over the bridge of the nose and increase airflow into the nasal passages. They are a great option for folks with chronic nasal congestion, but also work well for congestion related to the cold or flu.
Afrin Nasal Spray. Oxymetazoline, the active ingredient in Afrin, is a powerful nasal decongestant that relieves even the toughest sinus congestion. Its effects are noticeable in a matter of minutes and last for up to 12 hours. The problem with Afrin is that its use is limited to no more than 3 days due to rebound congestion that can occur. Use Afrin sparingly and for severe congestion only.
Saline Nasal Spray. Use to help moisten nasal passages when they become dried out due to decongestant use. Saline spray is non-medicated and can be used as much as needed.
Nyquil Severe Cold & Flu. Use at bedtime when your cold symptoms are preventing you from sleeping well. This product contains a decongestant, a sedating antihistamine, a cough suppressant, and acetaminophen (Tylenol) to cover all the bases for a good night's sleep.
Plenty of Tissues. You will likely still be blowing and wiping your nose long after the worst of your symptoms are gone. Stock up on tissues now both at home and at work. It's also not a bad idea to keep a couple of travel tissue packs in your car for yourself or a sniffling friend.
 

Find a nearby Brookshire Brothers Pharmacy

today to stock up your medicine cabinet and talk to a pharmacist about any other needs.
---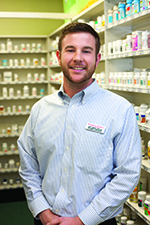 Matt Baker is a pharmacist with Brookshire Brothers Pharmacy in Lufkin.  He received his undergraduate degree from Texas A&M University in 2005 and his Doctor of Pharmacy from the University of Houston in 2010.  He writes a monthly pharmacy and wellness article for the Lufkin Daily News and is active in the community.  Matt's passion is serving his patients while ensuring that they are equipped to understand and take their medications properly. 
Tuesday November 10, 2015
No Diabetes November
November is American Diabetes Awareness Month and our pharmacists are taking a stand on diabetes. 
What is diabetes?
There are two types of diabetes: Type 1 and Type 2. Diabetes is a long-term condition where the body does not produce insulin (Type 1) or it does not produce enough insulin (Type 2) to maintain blood sugar at optimal levels. 
What are the symptoms of diabetes?
The more common and recognizable symptoms are frequent urination, sudden unexplainable weight loss, and constant thirst for liquids.  Other symptoms could include nausea, abdominal pain, drowsiness, and blurred vision.
What should I do if I think I have diabetes?
If you have some of the symptoms listed above, share your concerns with your physician.  A blood glucose or A1C test can be used to confirm your symptoms are being caused by diabetes.  The earlier the diagnosis, the more likely you can avoid some of the diabetic complications.   
How can I manage diabetes?
There are many lifestyle modifications that can be made to better manage your blood sugar.  Meals consisting of fruits, non-starchy vegetables, whole grains, and lean meats are encouraged.  A diet low in salt and sugar as well as saturated or trans fats can help lower risk of diabetes significantly.  Developing and maintaining an exercise regimen is another good way to not only manage, but even prevent abnormally high blood sugar levels.  Exercise is not limited to going to the gym or running for long periods of time.  By simply taking a fifteen-minute walk, doing some extra chores around the house, or even stretching during TV commercials, your risk of a high blood sugar episode can be decreased significantly.  
Monitoring your blood sugar with a blood glucose meter is a simple yet necessary preventative against abnormally high and/or low amount of sugar in your blood.  Also, if you are prescribed medications to help keep your diabetes under control, be sure to take them as directed and not only when you are experiencing symptoms.  Noncompliance to diabetic medications can lead to dangerous blood sugar levels and can possibly speed up the progression of the effects of diabetes on your body.
Talk with your pharmacist about any concerns or unanswered questions you may have regarding diabetes or healthy lifestyle choices.  Pharmacies and pharmacists are a great resource to further your knowledge and make sure you are on the best path.
Josun Holub, PharmD
Brookshire Brothers Pharmacy District Director
Thursday August 27, 2015
The Flu Stops Here!
Imagine for a moment that you've just purchased your dream home – a 5,000 square foot beauty overlooking a gorgeous inlet of a majestic lake. After purchasing such a beautiful home, sometimes changing the air filter is the last thing to come to mind. It can take weeks of dusting, sneezing and coughing before realizing that your air filter needs to be changed!
Unfortunately, the flu shot and our attitude toward it is a lot like the air filter in our little daydream. Flu season tends to sneak up on us every year. Summer produces a sort of deep but comfortable daze brought on by tall glasses of lemonade and hours by the pool. Then, all of a sudden, school starts, kids and adults gather indoors, germs spread and flu season is here.
How can we break this sickening cycle? Be proactive and use your best defense against the flu – the flu shot! And because the vaccine takes about 2 weeks in the body to establish full protective capacity, getting the vaccine before flu season reaches its peak (generally November to March) is your best bet to avoid becoming another patient at your doctor's office.
This time of year is busy enough with the start of school and the upcoming holiday season, so get vaccinated early to prevent common flu symptoms such as body aches, fever/chills, runny nose, cough, sore throat and fatigue.
This flu season, don't wait to stop by a Brookshire Brothers Pharmacy location to get your flu shot. Vaccination against the flu is an easy and important duty for you and your family. In addition to the flu vaccine, please visit with your pharmacist to discuss other vaccines that are important. At Brookshire Brothers Pharmacy, we're giving more ways to have "Wellness Delivered."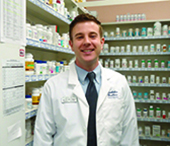 Matt Baker, PharmD
Brookshire Brothers Pharmacy – Lufkin, TX
Tuesday July 28, 2015
Get Vaccinated!
Here's a question you probably haven't considered – are you at risk for a pneumococcal disease?
In other words, do you suffer from lung, heart, liver or kidney disease? 
Here are some more questions you should ask…
Do you have a disease that affects your immune system such as cancer, HIV/AIDS, or a missing or damaged spleen? 
Are you over age 65?
Do you smoke? 
Answering yes to any of these questions may indicate that you are at an increased risk of contracting a disease caused by the bacteria streptococcus pneumoniea, a bacteria commonly found in the nose and throat. The Centers for Disease Control and Prevention (CDC) estimates that 900,000 people a year contract lung infections from this bacteria resulting in 400,000 hospitalizations and up to 63,000 deaths. While these figures are sobering, there is one simple way to fight back against this microbe that is wreaking so much havoc. 
Are you ready? Get vaccinated! That's right, there are currently two available vaccines that guard against pneumococcal infections. Which vaccine type you will receive depend on factors like your age and current health conditions. Vaccines, like the pneumococcal vaccine, are often your best defense against illness. And with flu season fast approaching, the pneumococcal vaccine can be paired with your annual flu shot which is recommended for all persons over 6 months of age. 
If you have questions about whether or not you should receive the pneumococcal vaccine or which vaccine you should receive, talk to your doctor or your Brookshire Brothers Pharmacist. Invest in a healthier you by taking proactive steps to decrease your chance for illness. 
Exercise. Eat Healthy. Get plenty of rest. Get vaccinated!  
Matt Baker, PharmD
Brookshire Brothers Pharmacy – Lufkin, TX
Monday June 1, 2015
Man Up With Men's Health Advice
With all the information concerning men's health, we no longer have to wait for symptoms of an illness to take better care of ourselves. On average, a man reaching the age of 65 can be expected to live until 83.4 years of age. As the medical community begins to learn more about the human body and with continued implementation of healthy behaviors, this age will likely increase.
Through different media sources, we are provided with countless reasons why men should be proactive about their health. Although there may be many different ways to achieve a healthy lifestyle, one thing every man can agree on is "you are what you eat". Meals high in fat and calories can add inches to your waist and increase the risk of heart disease, high blood pressure, and even diabetes. Fuel for your body should come from a variety of food sources such as fruits, nuts, vegetables and whole grains. Combine this snacking strategy with the use of low cholesterol products when preparing meals and you're sure to keep hunger and the sweet tooth at bay. During the day, carrying raw almonds to munch on, or other protein-packed snacks, satisfy hunger and reduce the likelihood of eating salty and sweet treats that contain no nutritional value. While eating healthier can take a little more time and planning, your time will be earned back as your life longevity increases.
Celebrate this month by scheduling an appointment with your primary care provider or encouraging the man in your life to do so. As always, visit with our pharmacists for advice on how to better take care of your body and mind.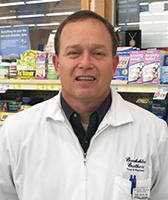 Olen English, RPh
Brookshire Brothers Pharmacy – Carthage, TX
Pages