Submitted by
Mackenzie Brookshire
on Tuesday, June 30, 2020
This July 4th weekend may not look like the typical holiday gathering this year, but there's still reason to celebrate and enjoy family time at home! Celebrate American independence and all who've fought for our freedom with this patriotic and fun recipe your whole family will love.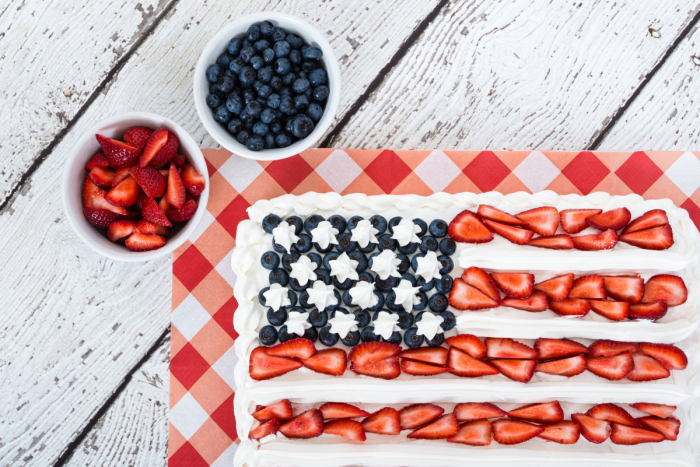 Sliced Fruit and Berry American Flag Cake
Ingredients
1 (18.25oz) Food Club Butter Recipe Yellow Deluxe Cake Mix (plus needed ingredients to prepare by package directions)
1 Pint Blueberries
2 Pints Cut Strawberries
8oz Food Club Frozen Whipped Topping
(Optional) Food Club Extra Creamy Whipped Topping
Directions
Prepare cake according to package directions and bake in a 9x13 inch pan and let cool.
Frost cake with whipped topping. Place blueberries in a square in the corner, and arrange sliced strawberries as stripes to make an American flag.
Optional: Dispense Food Club Extra Creamy Whipped Topping in between lines of strawberries for extra icing.
Chill until serving.