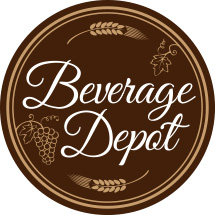 Welcome to the Beverage Depot! Here's where you can:
Stay up-to-date on local concerts, beer and wine samplings, and other special events!
Request beverages you'd like to see in your local store!
Discover great wines, craft beers, and other new products with What's Hot this week!

The newest beverages, nearby samplings, great prices, possible recipes, and more delivered straight to your inbox!