Posted on Wednesday, February 10, 2021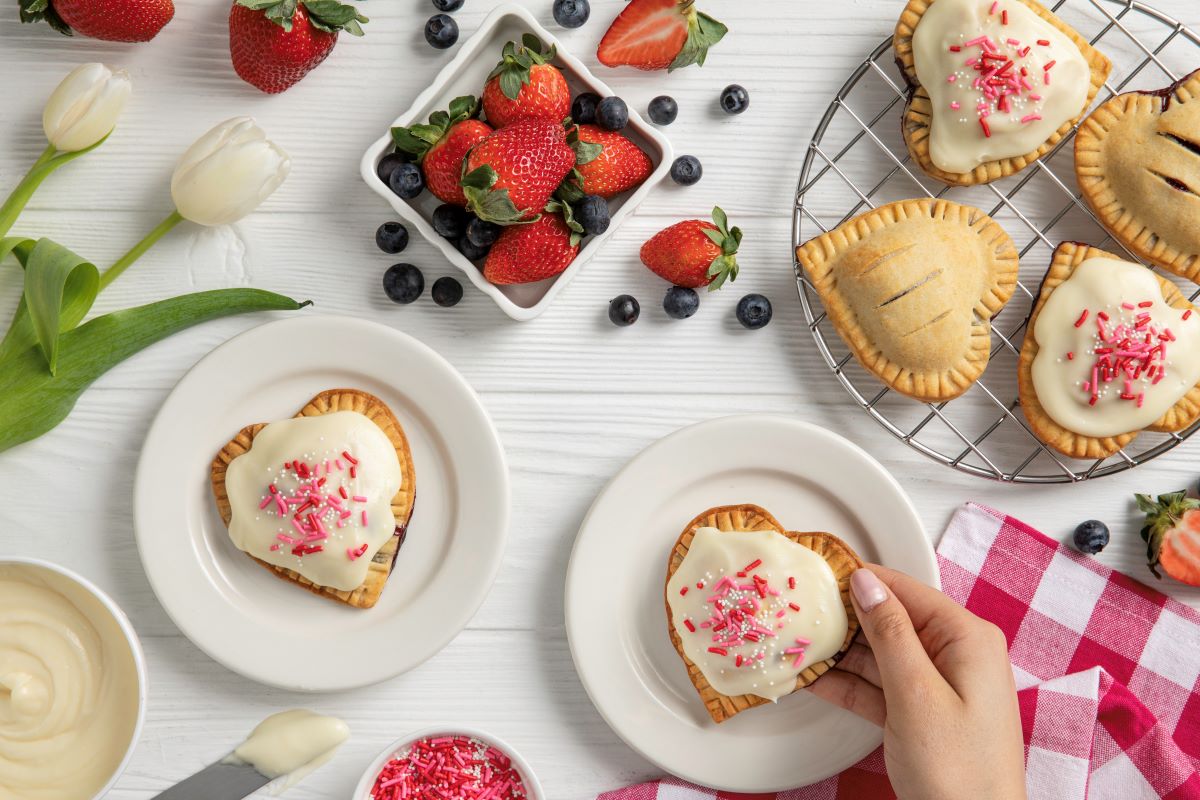 Freezing cold temperatures will keep most of us home through Valentine's weekend. Try this fun (and easy!) recipe to celebrate with the ones you love.
Ingredients: 
1 package Food Club Pie Crust, thawed
3 cups Food Club Frozen Berry Medley, thawed
1/2 cup granulated sugar
1/4 teaspoon kosher salt
1 tablespoon water
2 teaspoons cornstarch
1 teaspoon vanilla extract
1 large egg, lightly beaten
4 ounces Food Club Cream Cheese, softened
1/2 cup white chocolate, melted
1/2 cup powdered sugar
4-5 tablespoons milk
Red, white and pink sprinkles (optional)
Directions:
Roll out pie crusts and cut out 16 heart shapes. Transfer to a baking sheet and chill for 30 minutes. 
Combine berries, sugar, and salt in a saucepan set over medium heat. Bring to a boil and simmer for 10 minutes. In a small bowl, whisk together water and cornstarch until smooth. Add cornsatrch mixture to berries and cook for 2 minutes or until mixture thickens slightly. Remove from heat and stir in vanilla extract. Transfer mixture to refrigerator and chill for 30 minutes. 
Preheat oven to 400 degrees. Lay 8 dough hearts on a parchment lined baking sheet. Place 102 tablespoons of berry filling into center of each dough heart. Top with remaining dough hearts and crimp with a fork to seal. Use a sharp knife to cut a small vent on the top of each hand pie. Brush tops lightly with beaten egg and bake for 18-20 minutes or until dough is golden brown and filling is hot and bubbling. Transfer hand pies to a wire rack to cool completely before glazing. 
While pies bake, make glaze by beating together cream cheese, white chocolate and powdered sugar until smooth. Add milk a tablespoon at a time until glaze is thick but pourable. Glaze tops of pies and decorate with sprinkles if desired.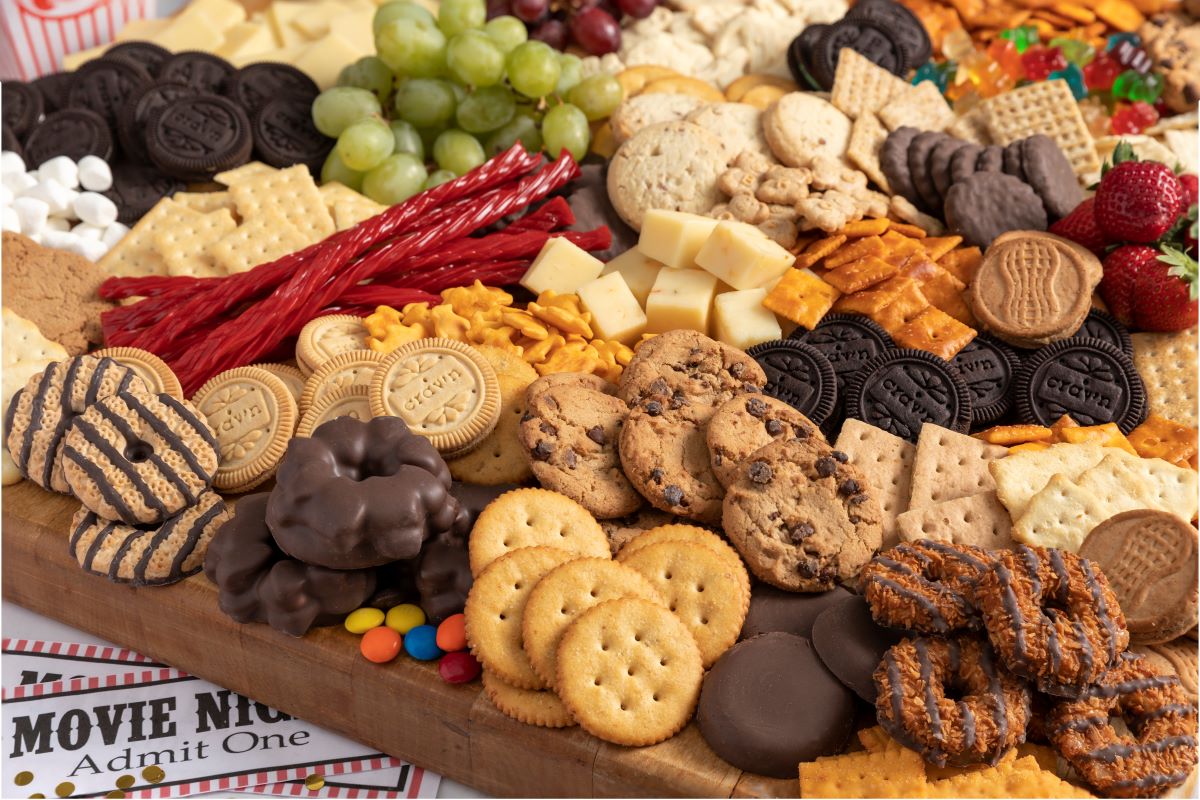 Make a Movie Night Snack Board!
With the cold weather this weekend, it's the perfect time for a cozy movie night in! Recreate this movie night snack board and wow your whole family! 
Crav'n Cookies – Assorted

Grapes

Strawberries

Food Club or Crav'n Crackers – Assorted

Food Club Marshmallows

Twizzlers

Gummy Bears

Food Club Popcorn

Crav'n Cheese Snacks (goldfish alternative)

Cheese Cubes

M&M's

David's Assorted Cookies/Brownies

Total Cluster Fudge Assortment

Crav'n Snack Spread (Friday 2/5 email)
Visit www.brookshirebrothersanywhere.com at select store locations for curbside pickup!