Friday May 25, 2018
The Right Prescription for Summer Traveling with Meds
Summer is here! Oh, how the smell of sunscreen and chlorine brings back memories of childhood and that uplifting, amazing feeling of freedom as the last bell rang for the school year. Man, did I love summer. It was the time for playing with friends, sleeping in, staying up late and—most importantly—vacations!
Our family retreats were not extravagant or expensive by any means, yet they were meaningful, fun-filled times I will always remember.  Mom and Dad would load up the car and stop for donuts on the way out of town as we kids longed for just a glimpse of our intended destination.
Now that I have children of my own, I can appreciate all that my parents were surely feeling.  As my lovely wife and I pack up the car each summer in anticipation of a lengthy road trip, we knowingly look at each other and say—"Can you remind me why we're doing this?"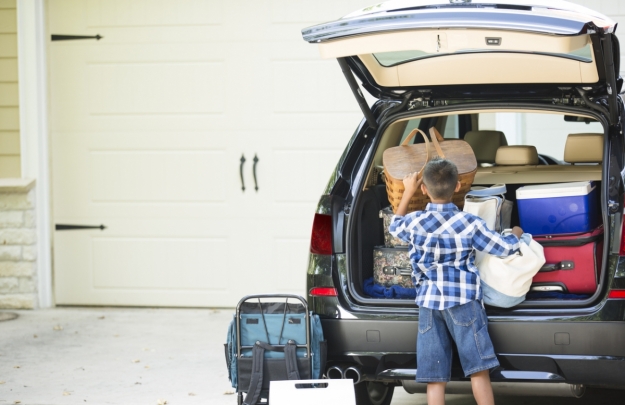 Don't get me wrong, I love my kids but traveling with them is hard.  Rules that you didn't even know your family had start to come into play: how many times you can poke your sister before she's allowed to tattle, how many centimeters of a cheese stick must be allocated for sharing, how the rear-AC in the car can be adjusted so long as there is a two-thirds majority amongst siblings.  A vacation that is meant to be simple and relaxing can quickly get complicated to the point of ruining the fun.
Adding to these complications, traveling with medications (for a person of any age) can be really challenging. There's a lot to think about regarding medication supply, storage, timing of doses while en route, etc.  Even the simple process of ingesting a pill each morning can easily be disrupted by vacation agendas.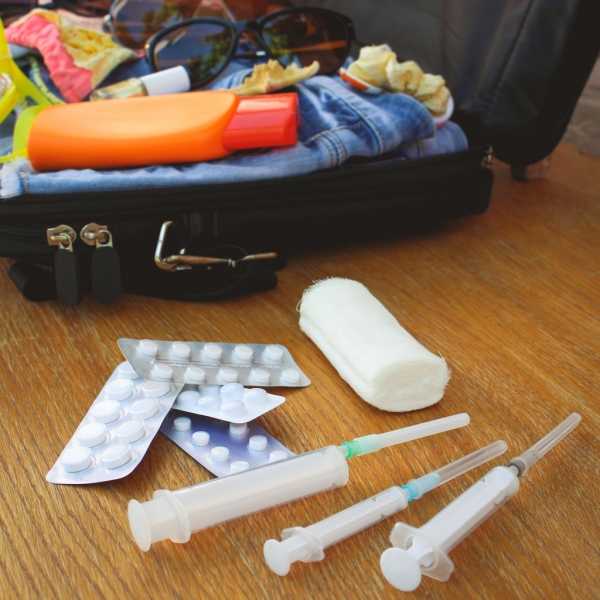 Tip #1 – If you don't have it, you can't take it.
 Make sure you have enough medication on hand (plus one or two days in case of a travel delay) for your entire trip. If you happen to be going on an extended vacation and your insurance company won't quite cover a refill of your medication just yet,
ask your pharmacist
to call the insurance company to request a vacation supply.  Most insurance companies will accommodate this request and you'll be on the road in no time.
Tip #2 –"Honey did you pack the…"Ever been on vacation and experienced heartburn or a headache but your medicine cabinet was 500 miles away?  Planning for all your over-the-counter medication needs can be easily overlooked.  At minimum, be sure to pack Tylenol for headache or fever, Zantac or Pepcid for acid indigestion, a first aid kit for minor cuts and scrapes, and an OTC sleep aid for any hotel room insomnia.
Tip #3 – What about my insulin?
  Insulin is kept under refrigeration prior to use which presents a problem when traveling.  However, did you know that vials and pens of insulin, once in use, can be kept at room temperature for up to 28 days, some up to 42 days?  Some eye drops, suppositories and even oral medications are also stored in the fridge so
consult your pharmacist
about options for traveling with those.
Tip #4 – Keeping regular.  Traveling can disrupt day-to-day bathroom activities adding an uncomfortable wrinkle in vacation plans.  Taking fiber supplements or a stool softener (Colace) once daily while traveling can certainly help persuade a stubborn digestive system while on the road.  Be sure to stay hydrated and eat lots of fruits and vegetables too in order to ease things along.
---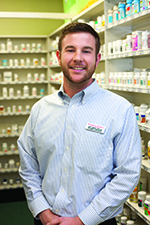 Matt Baker is a pharmacist with Brookshire Brothers Pharmacy in Lufkin.  He received his undergraduate degree from Texas A&M University in 2005 and his Doctor of Pharmacy from the University of Houston in 2010.  He writes a monthly pharmacy and wellness article for the Lufkin Daily News and is active in the community.  Matt's passion is serving his patients while ensuring that they are equipped to understand and take their medications properly.