Thursday December 12, 2019
Spread Holiday Magic with Magic Reindeer Food
Oh deer! What a magical time of year! We've crafted this Magic Reindeer Food for the kids that is sure to keep Santa's reindeer happy while Santa delivers gifts this Christmas. Be sure to follow the recipe below and put some outside on Christmas Eve!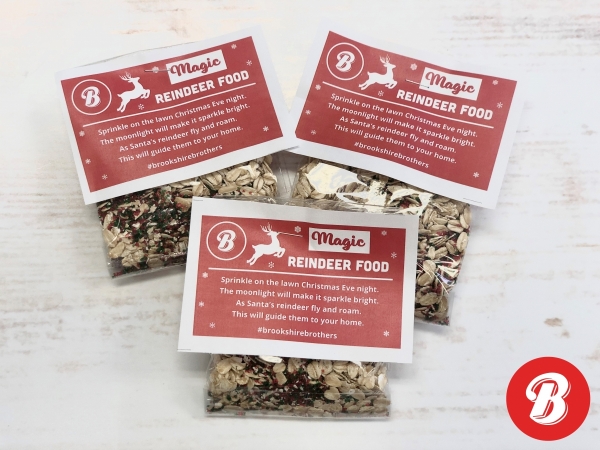 Magic Reindeer Food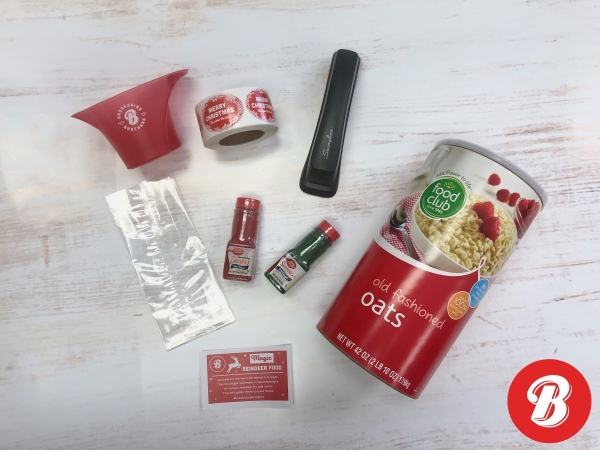 Supplies
For a single bag:
1/4 cup of Food Club Old Fashioned Oats
1 tsp each of red and green Betty Crocker Decorating Decors
For a bulk amount:
Food Club Old Fashioned Oats (42 oz can)
2 each bottles of each of red and greenBetty Crocker Decorating Decors (2.25 oz)
Small cellophane bags
Stickers to seal bags
Printed poem to staple to the front (we've got a handy printable poem sheet here!)
 Directions
Single bags:
Mix oats and red and green decorating decors in cellophane bag for Chrstmas eve.
Bulk amount:
In a large bowl mix the entire can of oats and all four bottles of Decorating Decors. The Decorating Decors like to settle so use hands to mix them well.
With a 1/4 cup distribute mixture into cellophane bags and seal with a sticker and staple the poem to the front for distribution.
These are super fun and the kids will love to sprinkle them in the yard for the reindeer to enjoy while Santa delivers their gifts!
---
And for some extra fun this Christmas holiday season, the Brookshire Brothers Charitable Foundation is proud to be the Presenting Sponsor of Rudolph the Red-Nosed Reindeer - The Musical at the Angelina Arts Alliance on Friday, December 13 at 7pm. Take the family and your favorite holiday special live on stage!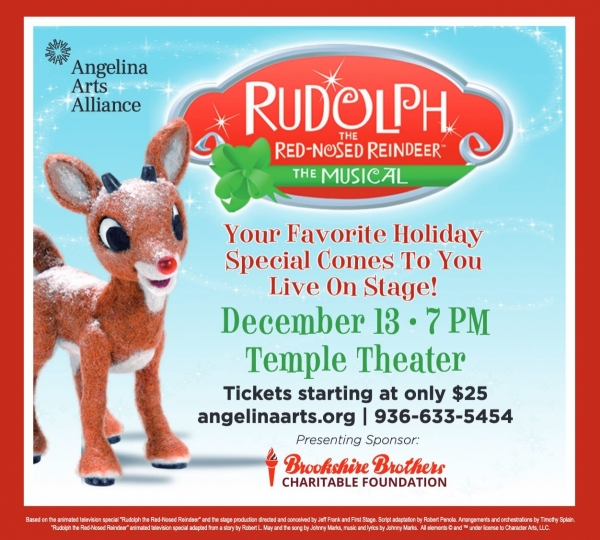 Get your tickets today!