Thursday December 12, 2019
Spread Holiday Magic with Magic Reindeer Food
Oh deer! What a magical time of year! We've crafted this Magic Reindeer Food for the kids that is sure to keep Santa's reindeer happy while Santa delivers gifts this Christmas. Be sure to follow the recipe below and put some outside on Christmas Eve!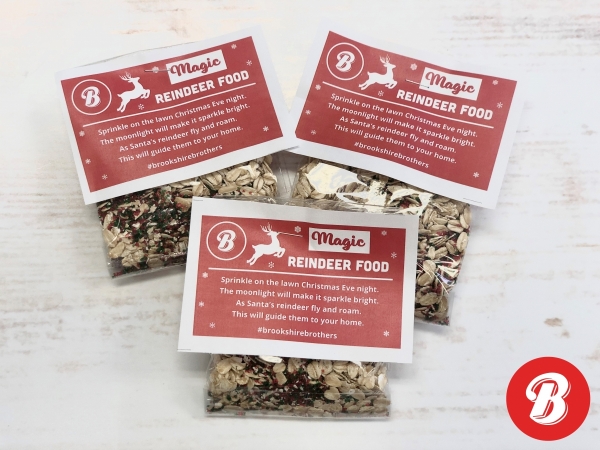 Magic Reindeer Food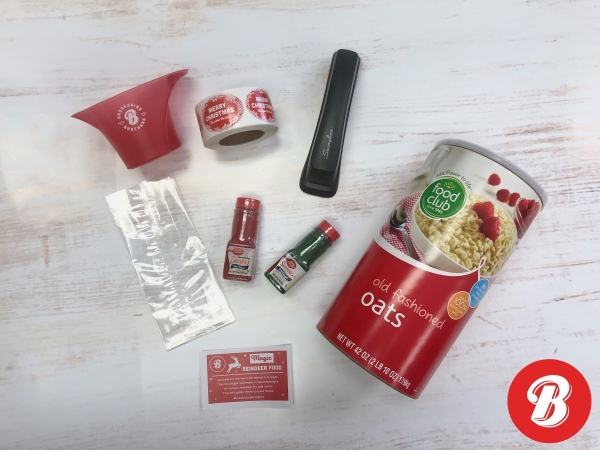 Supplies
For a single bag:
1/4 cup of Food Club Old Fashioned Oats
1 tsp each of red and green Betty Crocker Decorating Decors
For a bulk amount:
Food Club Old Fashioned Oats (42 oz can)
2 each bottles of each of red and greenBetty Crocker Decorating Decors (2.25 oz)
Small cellophane bags
Stickers to seal bags
Printed poem to staple to the front (we've got a handy printable poem sheet here!)
 Directions
Single bags:
Mix oats and red and green decorating decors in cellophane bag for Chrstmas eve.
Bulk amount:
In a large bowl mix the entire can of oats and all four bottles of Decorating Decors. The Decorating Decors like to settle so use hands to mix them well.
With a 1/4 cup distribute mixture into cellophane bags and seal with a sticker and staple the poem to the front for distribution.
These are super fun and the kids will love to sprinkle them in the yard for the reindeer to enjoy while Santa delivers their gifts!
---
And for some extra fun this Christmas holiday season, the Brookshire Brothers Charitable Foundation is proud to be the Presenting Sponsor of Rudolph the Red-Nosed Reindeer - The Musical at the Angelina Arts Alliance on Friday, December 13 at 7pm. Take the family and your favorite holiday special live on stage!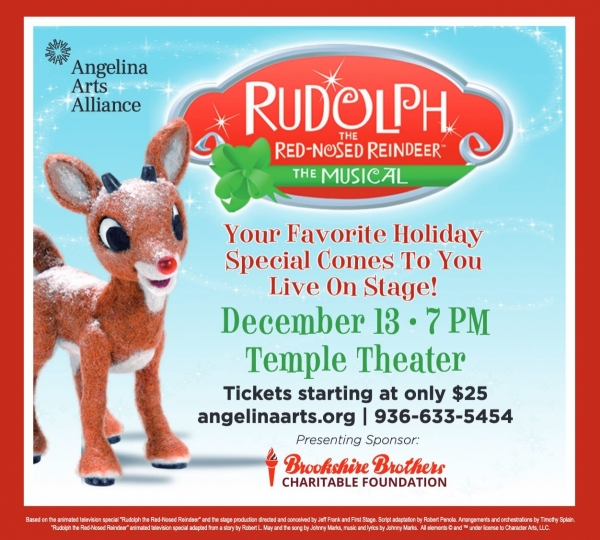 Get your tickets today!
Tuesday November 12, 2019
DIY Apple Turkey Craft
 The holiday's are fast upon us and we've got this fun edible carft that kids can do in the classroom and at home. Keep reading on how to make an Apple Turkey for Thanksgiving fun! 
DIY Apple Turkey Craft
Supplies
*Needed for each turkey
1 medium apple 
Toothpicks
Spice drops 
1 large marshmallow
Eyes - Icing gel, raisins, edible markers or even edible store purchased eyes.
Candy corn
Directions
 Add 2 toothpick legs to steady the bird. Add a Spice drop to each to make feet.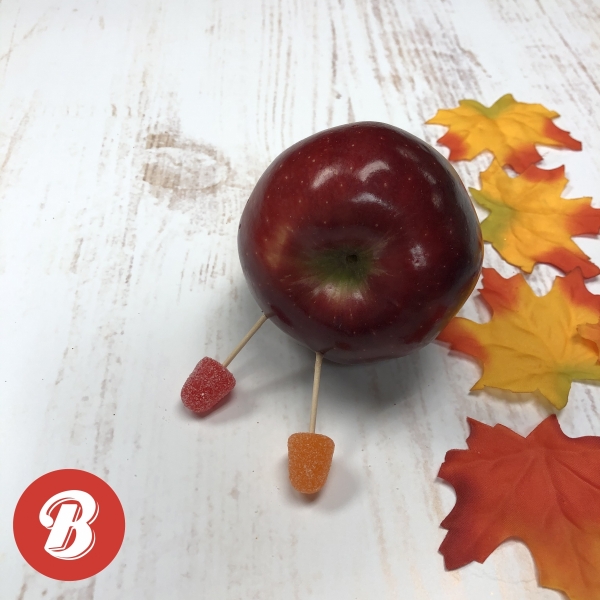 Place 3 spice drops on a toothpick, be sure to leave room on the bottom to poke it into the apple. Make as many feathers you would like.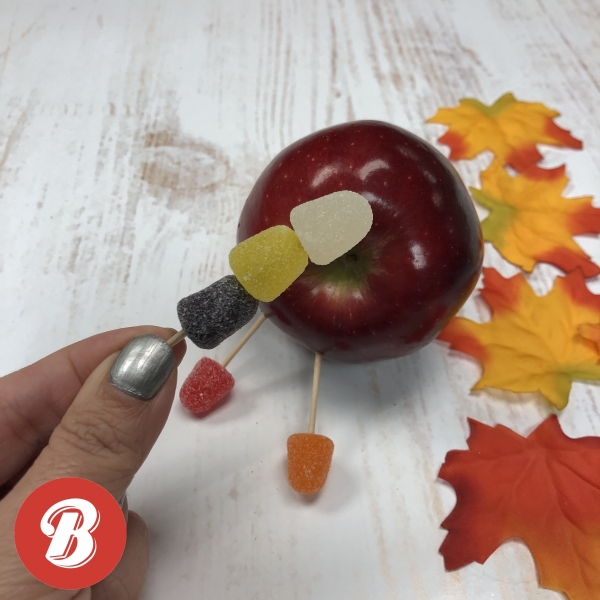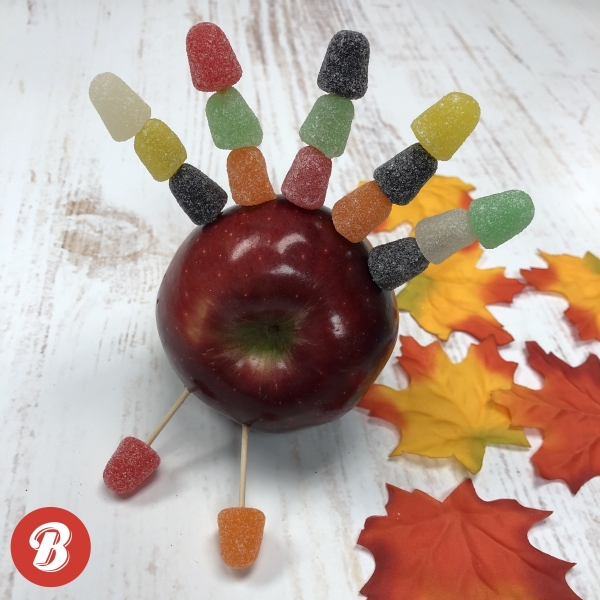 Push half of a toothpick into the apple for the head, then place the large marshmallow over it.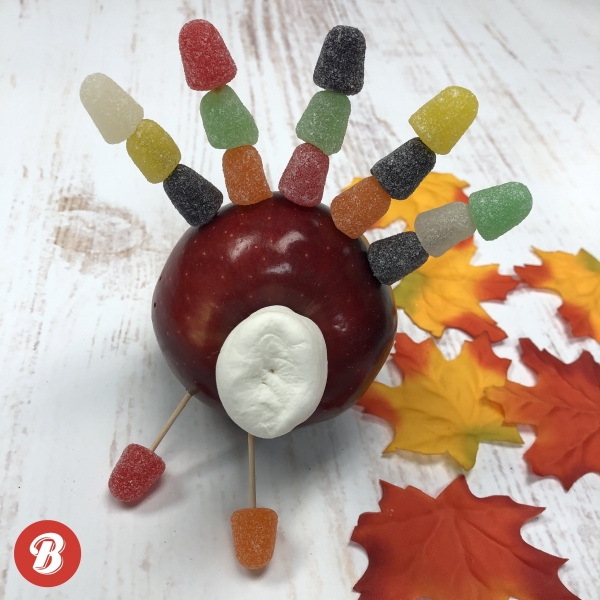 Add eyes (gel icing) and candy corn for the beak.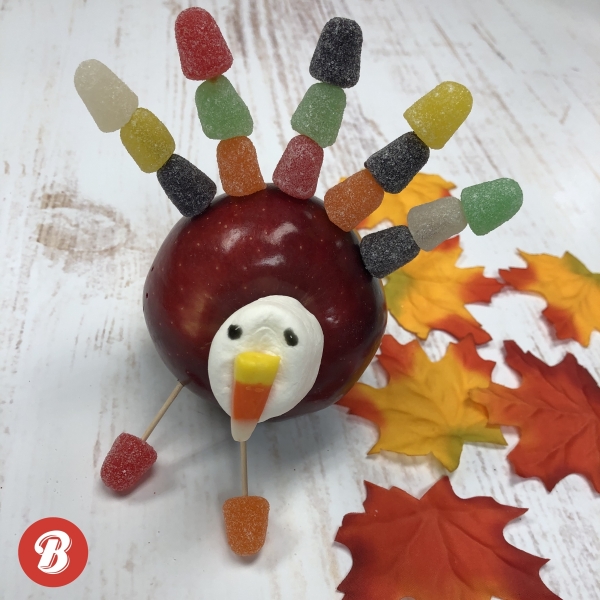 Get all your Thanksgiving grocery and edible craft needs at your local
Br
ookshire Brothers
store!
Tuesday April 19, 2016
Sutter Home DIY: Wine Cork Vase
Let's get creative and uncork your crafty side with this DIY cork flower vase project.​ It will add handcrafted flair to your décor and makes for a great conversation piece when friends and family come to visit. ​
Starting this project is as easy as drinking your favorite Sutter Home wines. All you have to do is collect enough corks to get started. This cork flower vase makes a wonderful centerpiece for any table or fireplace mantel, a candelabra or a vase for your favorite seasonal floral arrangements. If you love discovering new DIY projects and reasons to uncork your favorite Sutter Home wines for family and friends, we think this handcrafted and unique vino-inspired vase will really hit home.  ​
​What You'll Need:​
•   4-sided glass vase​
•   About 40-80 wine corks, depending on the size of your vase​
•   Craft glue​
 Directions: ​
​Position the corks horizontally and glue them along the sides of the vase with a strong adhesive craft glue.​
Stack the corks vertically along the four outer edges and glue into place.​
When the glue is dry, fill the vase with water and add flowers of your choice.