Wednesday November 16, 2016
Save More. Go Digital.
Your Digital Coupons are finally here! Experience even more savings with Brookshire Brothers and our family of brands when you log in to your Celebrate account and start clipping and redeeming Digital Coupons. It's as easy as 1, 2, 3...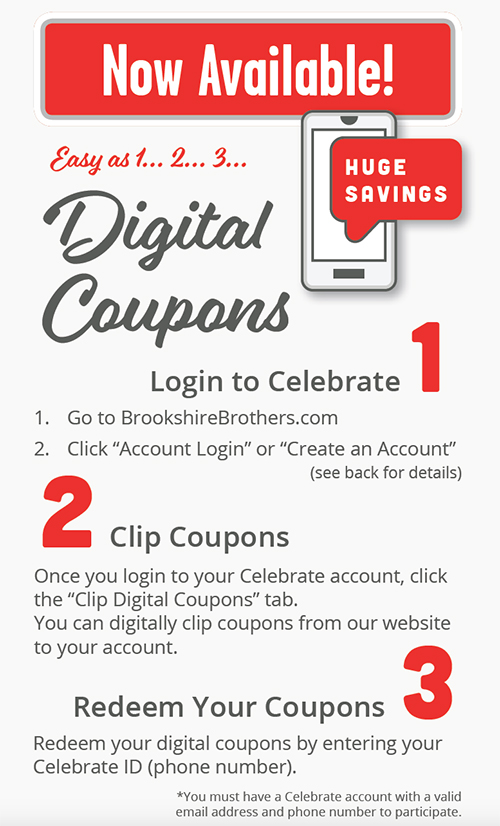 Want to check out our FAQ page? Click here!