Tuesday December 26, 2017
Cooking with Kate: A Little Bit of Luck
Traditional Recipes for New Year's Lunch
It's almost 2018—Happy New Year! Have you ever wondered why we eat black-eyed peas, cornbread, and collard greens or cabbage on New Year's Day? Here in the South, this traditional New Year's Day meal is thought to bring good luck, prosperity, and good health in the coming year! Regardless if you hold to this tradition or not, black-eyed peas and cornbread is a hearty and comforting meal after all the rich Christmas food. My family likes to prepare our peas with this delicious and spicy chowchow relish. If you missed any friends or neighbors on your Christmas list or need a quick thank you, a jar of this chowchow makes a fantastic gift!
The Rudasills' Black-Eyed Peas
Ingredients
½ pound uncooked bacon, diced
½ stick salted butter
1 medium-large white onion, diced small
2 cloves garlic, minced
1 ½ - 2 pounds shelled black-eyed peas, fresh or frozen
2 cups chicken broth
salt and pepper to taste
Directions
In a large pot with a lid, sauté the bacon pieces over medium heat until the bacon grease begins to render and the bacon is barely cooked. Remove the bacon from the pot with a slotted spoon and reserve for later.
Increase the heat to medium-high, and add the butter to the pot. Add the diced onion and garlic to the pot and sauté for 3-5 minutes until the onions are translucent. Add the peas, cooked bacon, and chicken broth to the pot. Add enough water so that the peas are covered by about one inch of liquid.
Bring the peas to a low simmer over medium-high heat, reduce the heat to low, cover the pot halfway with the lid, and continue cooking for 1 to 1 ½ hours until the peas are soft, stirring every 10-15 minutes.
Taste the peas and season with freshly ground black pepper and salt, if needed. Serve warm with fresh cornbread and spicy chowchow!
Old Fashioned Spicy Chowchow Relish
Ingredients
¼ cup water
1 tablespoon salt
¾ cup white sugar
2 garlic cloves, finely minced
¾ teaspoon dry mustard
1 ½ teaspoon mustard seed
½ teaspoon crushed red pepper
¼ teaspoon celery seed
¼ teaspoon turmeric
¼ teaspoon ground ginger
½ cup apple cider vinegar
2 cups green bell pepper, diced
2 cups sweet red bell pepper, diced
1 ½ cups firm green tomatoes, diced
2 cups sweet onion, diced
1 ½ cups green cabbage, diced
Directions
In a large non-reactive pot, bring water, salt, sugar, garlic, and spices to a low simmer.
Add cider vinegar and bring to a gentle boil. Add all the diced vegetables and toss to coat vegetables in the spice liquid.
Reduce heat to medium and continue to cook, stirring occasionally, for approximately 5-10 minutes until the vegetables become tender.
Transfer mixture to glass jars with lids and refrigerate. Chowchow will keep chilled for 2-3 weeks in the refrigerator.
Happy New Year to you and your family and many wishes for good luck, prosperity, and good health in 2018!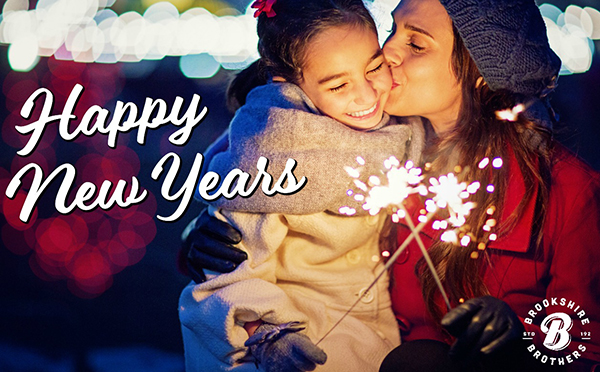 ---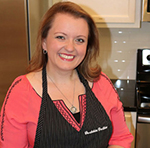 Kate Rudasill, Catering Coordinator for Brookshire Brothers, has been in the food-service industry for the past 14 years. As a graduate of Texas A&M University, a student of The Texas Culinary Academy, and a Nacogdoches, Texas native, Kate grew up with Southern tradition in her blood which caused her to have a deep love for bringing people together with food.