Submitted by
brookshire-blog
on Monday, June 12, 2017
What's better than a golf themed Father's Day? We couldn't think of anything better either. Whether your Dad is just there for fun, or if he is a golf fanatic, every man enjoys some time out on the green. Forget the ties, monogrammed golf markers, and picture frames. This year, we're suggesting a great food-filled day and party that will go straight to his heart – and stomach!
To start this Father's Day out right, give him a hearty breakfast that will keep him fueled all the way to the 18th hole.
This Eggs Baked in Bread Bowls recipe will suit the tastes of bacon-lovers to French toast guys.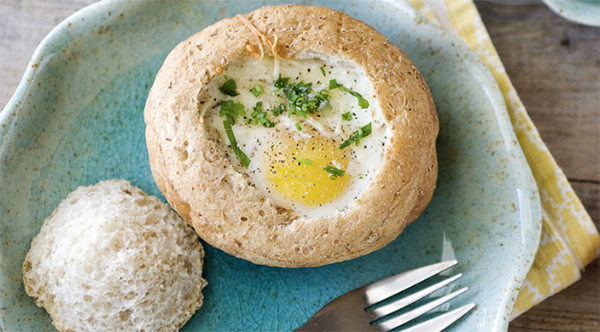 Keep him going at lunch by serving his favorite cut of meat. Every man loves a good steak, and our Certified Meat Cutters can offer advice on the best cuts! Find options, recipes, tips and more from our Chop Shop here.
Finally, end the afternoon by hosting a golf-themed party at his favorite course. Invite the entire family to celebrate your special guy. Purchase paper goods to match the theme, wrap silverware in a napkin and tie with yarn or ribbon, and have genuine hole-in-one service! After a large breakfast and lunch, Dad will welcome a sweet treat. Try out these cupcakes that are perfect for all cupcake lovers and enjoy spoiling day this year!