Friday June 7, 2019
Father's Day Breakfast: Cinnamon Roll Waffles with Cream Cheese Glaze
Show dad you love him a WAFFLE lot with this fun spin on a favorite breakfast!
Cinnamon Roll Waffles with Cream Cheese Glaze
Ingredients
1 can (17.5 oz) refrigerated cinnamon rolls with cream cheese icing (5 rolls)
1 cup powdered sugar
3 tablespoons milk
1 teaspoon vanilla
Directions
Spray waffle maker with cooking spray; heat waffle maker.
Separate dough into 5 rolls; set icing aside.
For each waffle, place 1 roll in center of waffle maker; close lid of waffle maker.
Bake 3 to 4 minutes or until waffle is thoroughly cooked and golden brown.
Meanwhile, in small bowl, stir together reserved icing, powdered sugar, milk and vanilla until glaze is smooth.
Serve glaze over hot waffles.
*Recipe courtesy of our vendor partner Pilsbury
Monday June 12, 2017
Par for Father's Day
What's better than a golf themed Father's Day? We couldn't think of anything better either. Whether your Dad is just there for fun, or if he is a golf fanatic, every man enjoys some time out on the green. Forget the ties, monogrammed golf markers, and picture frames. This year, we're suggesting a great food-filled day and party that will go straight to his heart – and stomach!
To start this Father's Day out right, give him a hearty breakfast that will keep him fueled all the way to the 18th hole.
This Eggs Baked in Bread Bowls recipe will suit the tastes of bacon-lovers to French toast guys.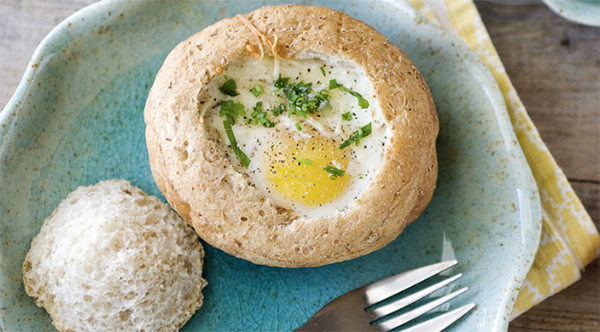 Keep him going at lunch by serving his favorite cut of meat. Every man loves a good steak, and our Certified Meat Cutters can offer advice on the best cuts! Find options, recipes, tips and more from our Chop Shop here.
Finally, end the afternoon by hosting a golf-themed party at his favorite course. Invite the entire family to celebrate your special guy. Purchase paper goods to match the theme, wrap silverware in a napkin and tie with yarn or ribbon, and have genuine hole-in-one service! After a large breakfast and lunch, Dad will welcome a sweet treat. Try out these cupcakes that are perfect for all cupcake lovers and enjoy spoiling day this year!
Friday June 12, 2015
The Sweet Route to Dad's Heart
We've all heard the saying... "The only way to a man's heart is through his stomach." All children understand this old adage as well. Sure, all fathers could use a tie, but how about an edible tie? Keep your spot in Daddy's heart with this quick, easy, cute and most of all yummy recipe.
Father's Day Marshmallow Pops
Ingredients:
12 Jet-Puffed s'moremallows marshmallows
4 oz. of each icing variety (white and blue)
1 Tbsp. nonpareils
Materials:
12 paper straws
1 wooden toothpick
Directions:
Dip toothpick into water and insert on the bottom side of the s'mores mallow going half way up. Wiggle toothpick around several times to expand hole. Remove toothpick and immediately insert paper straw into hole. Repeat for all marshmallows. Set aside.
Fill a piping bag with a round decorating tip or a sandwich size zip-top plastic bag with the icing. If using plastic bag, snip a tiny opening on one of the bottom corners with kitchen shears. You can also buy icing already in tubes! 
Using white icing, pipe shirt's collar and side pocket onto s'mores mallow. Repeat for all pops. Using blue icing (or any other color), pipe tie right below collar. Immediately attach nonpareil decorations using tweezers. Only pipe one tie at a time as icing tends to dry really fast and it must be wet in order for nonpareils to adhere.
Set aside and let dry. You may cut the straws a little shorter and insert them into the center of frosted cupcakes for adorable Father's Day cupcakes!