Posted on Tuesday, December 10, 2019
Keep the kiddos occupied this winter break with this fun & edible craft. A Hot Chocolate Buddy is the perfect treat while you binge watch your favorite Christmas movies, and make your hot cocoa EVEN MORE delicious. So make your hot cocoa a "sweet" companion and enjoy this simple Christmas treat!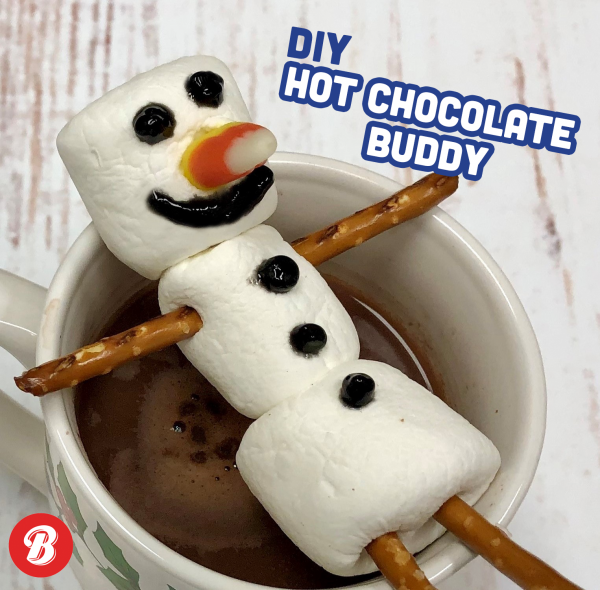 DIY Hot Chocolate Buddy
Supplies
Large marshmallows
4 inch toothpicks
Pretzel sticks
Candy Corn
Decorating Gel
Directions
Start by placing a toothpick through center of one marshmallow, leave enough room on both ends for the head and bottom.
Place a marshmallow on both ends of the toothpicks.
Use a second toothpick to make holes for the nose, arms and legs.
Place a piece of candy corn in the nose hole.
Bite off the ends of 4 pretzel sticks for the arms and legs (pretzel sticks are a little bit too long for the arms and legs otherwise).
Use the decorating gel to draw the mouth, eyes and three buttons down the front of the snowman.

Serve with hot cocoa and enjoy!
*Be sure to let small children know about the toothpick in the center.
And for even more savings check out this deal on Food Club Hot Chocolate, Food Club Marshmallows and Simply Done Foam Cups: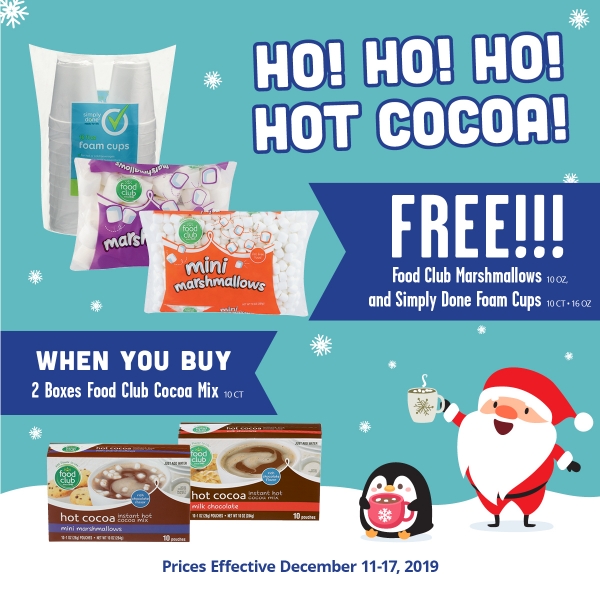 Get all of your Christmas grocery and edible craft needs at your local
Br
ookshire Brothers
store!