Posted on Thursday, March 12, 2020
Did you know that St. Patrick's Day has been celebrated in the United States since 1601 before the US was a country? Now, more than 1600 years after the life of St. Patrick, we commemorate Irish and Irish-American culture on March 17th by wearing green clothing, eating green foods, and having a pint of Guinness, Harp, or Smithwick's. Here are two St. Patrick's Day inspired recipes! Check out your local Brookshire Brothers and Brookshire Brothers Anywhere for great deals!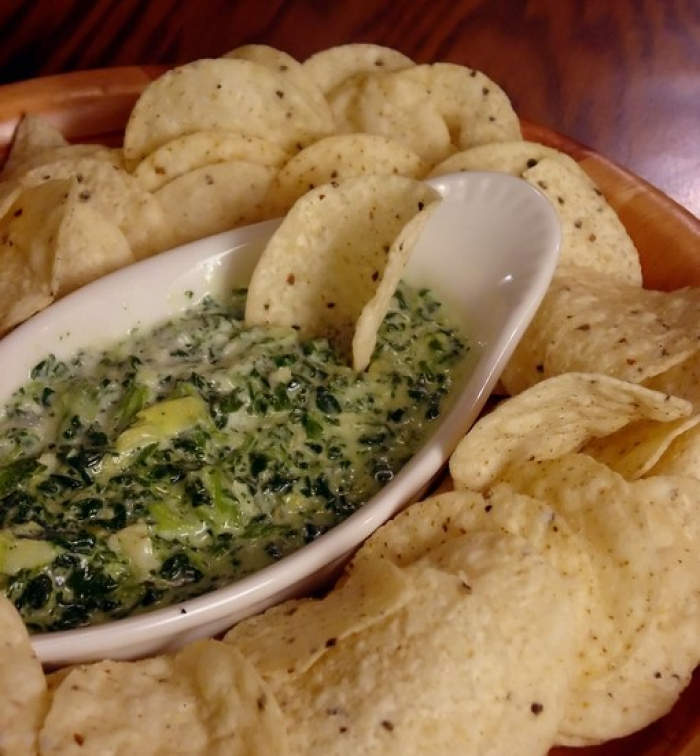 Spinach Artichoke Dip
Makes 12-15 servings.
Ingredients
2 tablespoons minced garlic, fresh or jarred
1 (10 oz) package frozen chopped spinach, thawed and drained
3 (6.5 oz) jars marinated artichoke hearts, drained and chopped
1 (10 oz) jar premade Alfredo sauce
8 ozs. shredded mozzarella cheese
3 ozs. shredded Parmesan cheese (not the grated cheese in the can!)
4 ounces cream cheese, softened
Pretzels, crostini, crackers, and/or chips, for serving
Directions
Preheat oven to 350°F. Lightly grease an 8" X 8" glass baking dish.
In a large bowl, mix all ingredients until well blended. Spread mixture in the greased baking dish.
Bake at 350°F for 20-30 minutes or until dip is hot and bubbly and the cheese is melted.
Serve warm with pretzels, crackers, chips, and/or crostini.
Irish Coffee Cupcakes
Rich, espresso-infused chocolate cupcakes with Whiskey Irish Cream Buttercream Frosting
Makes 24 cupcakes
Ingredients
1 (15.25 oz) box Dark Chocolate Fudge cake mix
3 large eggs
1 cup warm water
2 tablespoons instant espresso powder (Medaglia D'Oro is a good brand!)
1/3 cup vegetable oil
Frosting Ingredients
3 sticks (12 ozs.) salted butter, room temperature
1 ½ lbs. (24 ozs.) powdered sugar, sifted
1 tablespoon good quality vanilla extract or vanilla bean paste
¼ cup Bailey's Irish Cream liquor
¼ cup Jameson Irish Whiskey
Directions
Preheat oven to 350°F. Line a 24-count muffin cup pan with paper cupcake liners.
To make the cupcake batter – In a small bowl or measuring cup, mix warm water and espresso powder until dissolved. In a large bowl, whisk eggs, espresso, and vegetable oil until blended. Add cake mix and mix until combined. Divide batter evenly between the 24 cupcake liners (they should be about ¾ full). Bake in the preheated oven for 18-25 minutes or until the cupcake springs back slightly when gently pressed. Let cool completely before frosting.
To make the buttercream frosting – In the bowl of an electric stand mixer fitted with the paddle attachment, beat the butter on medium-high speed for 7-8 minutes. Change the speed to low and slowly add in the sifted powdered sugar. Continue mixing until the sugar is fully incorporated. Add in vanilla, Bailey's and Jameson whiskey and mix until incorporated. Turn the mixer back up to medium-high speed and beat the buttercream for an additional 7-8 minutes. If the buttercream is too thick, add in more Bailey's, one teaspoon at a time until you reach the desired consistency. Frost cooled cupcakes and serve.
Note: Frosting can be stored for up to three days in the refrigerator in an airtight container. Before using, bring frosting to room temperature and beat with an electric mixer until smooth.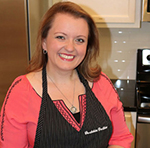 Kate knows food. She grew up with the Southern tradition of good food with the hospitality to match. A graduate of Texas A & M University, a student of The Texas Culinary Academy, and a Nacogdoches, Texas native, Kate's greatest joy is bringing people together over a scrumptious meal.