Submitted by
brookshire-blog
on Tuesday, August 29, 2017
In this fast-paced world, it's very easy to get caught up in the mechanics of just existing. Days becomes reduced to an eat-sleep-work-repeat routine, which is why those moments when we rise above the whirlwind to take a breath and stretch out a hand to someone else—in love, over a meal, in friendship, whatever it may be—those are the times we discover something profound: life.
With the last minute summer vacations and hustle of school starting, August is often particularly busy. That's why we wanted to take a minute to reflect on the little moments of life we encountered this month. As always, we are incredibly grateful for those that cherish their communities, and we hope to see those hands continue stretching out—hand to hand to hand.
---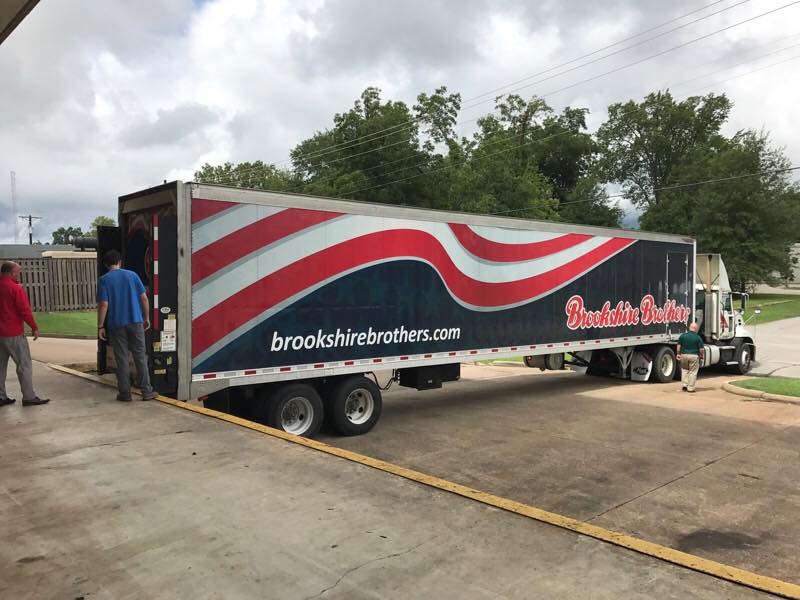 Junior League of Lufkin's Back to School Bonanza
Shoutout to the Junior League of Lufkin for letting us help with their incredible Back to School Bonanza on August 12. Thousands of local students entering kindergarten through 12th grade were able to pick up a free backpack filled with school supplies—PLUS a free hair cut, dental checkup, school uniform, and new pair of shoes! Thank you, Junior League, for your devotion to kids and community needs.
---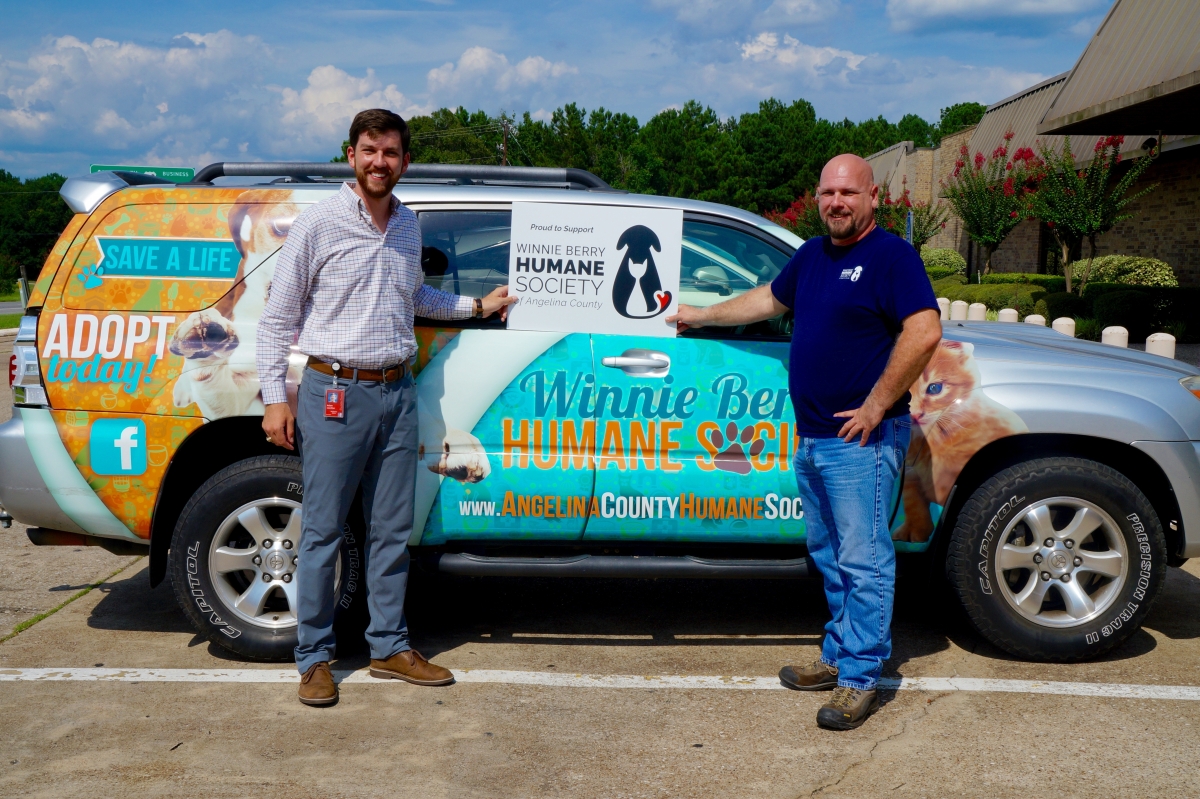 Winnie Berry Humane Society of Angelina County
This month, we were privileged to recognize the Winnie Berry Humane Society of Angelina County. This non-profit no-kill shelter works hard towards educating the public, providing services to improve animal welfare, supporting homeless animals with adoption, and preventing pet overpopulation. Thank you Winnie Berry Humane Society for all that you do to help our furry friends.
---

#Thundering13
It's been a particularly exciting month here in Lufkin (our corporate headquarters) where the Lufkin All-Stars, a local Little League team, advanced all the way to the World Series championship game. Brookshire Brothers was one of many hometown businesses who came out in full to support the #Thundering13. We provided a fried chicken lunch to celebrate their Southwest Regional championship win, supplied goody bags and gift cards for the road to Williamsport, helped facilitate a parade to celebrate their send off and their welcome home, and distributed the popular orange rally towels as seen on ESPN (of which all proceeds went to supporting the team). We're so proud of these boys and the hard work they put in! Way to represent the USA!!
---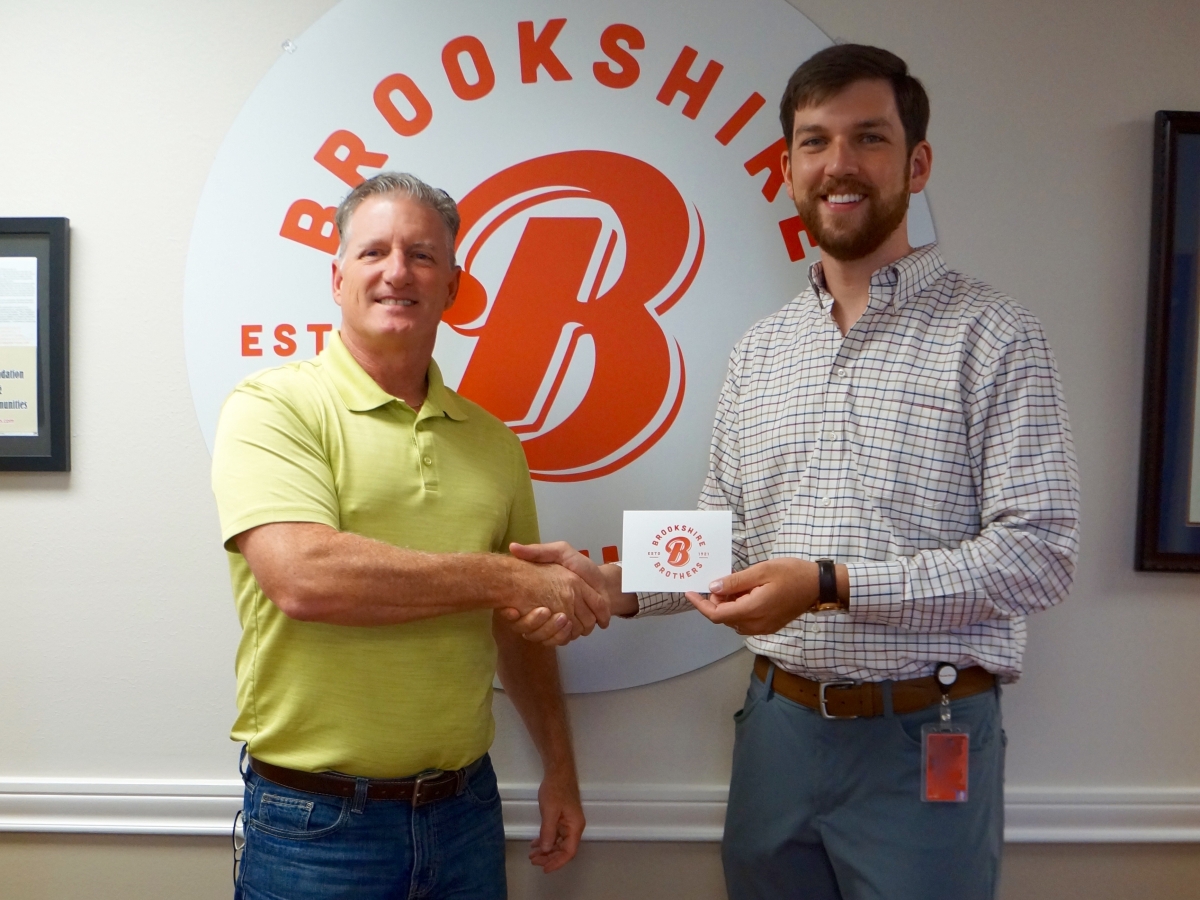 National Wild Turkey Federation (NWTF) Texas
With a mission to conserve or enhance more than 40,000 acres of wildlife habitat, the National Wild Turkey Federation Texas is an organization that we were thrilled to support this month. Thank you NWTF Texas for all that you do to restore wild turkey habitat!
---
West Grayson Retired School Personnel Association (WGRSPA)
Store Manager Rita Byal, center, received a certificate of appreciation from the West Grayson Retired School Personnel Association (WGRSPA) president Mary Nan Story and member Curtis Anne Kinsfather this week. According to WGRSPA, our Whitesboro store was instrumental in the group's successful fall pumpkin sale, which seeks to raise funds for scholarships and book projects in Whitesboro, S&S, Collinsville, and Tioga schools. Thank you WGRSPA for your mission to support education in your community! It's a privilege to do good with you!!
---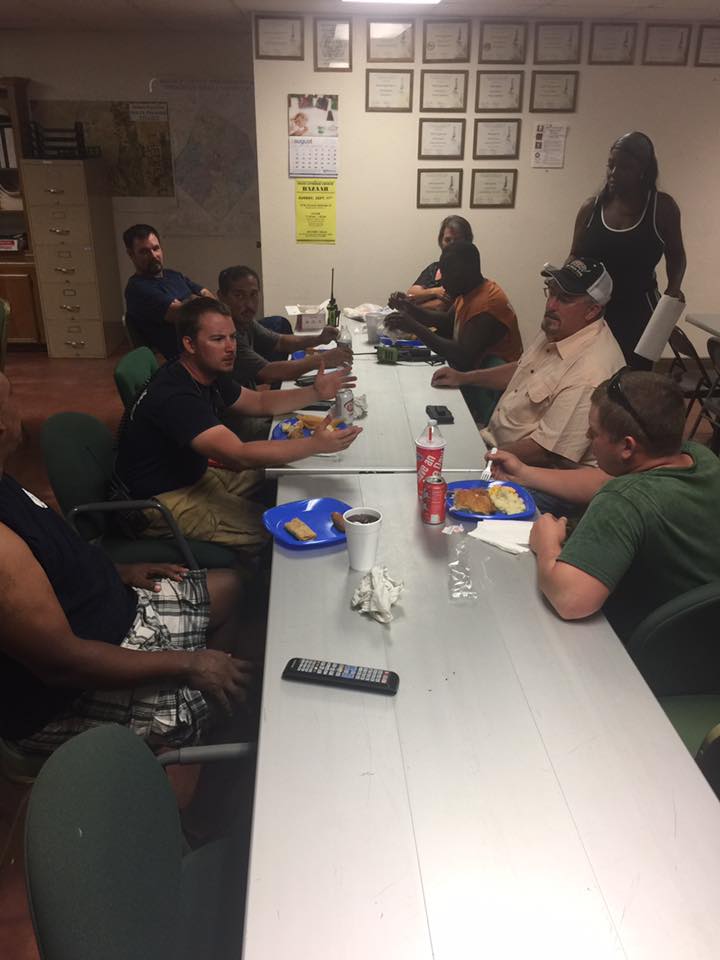 Firefighters in Smithville, TX
We're so incredibly grateful for the heroes that serve. Their courage not only saves houses, but also hearts, memories, and dreams. For that, we're thankful for the opportunity to partner with The Rack Clothing Company in feeding the Smithville firefighters some of our famous fried chicken this month. Thank you for your dedication to protect and serve!