Posted on Tuesday, January 21, 2020
Organizations that lay the foundation for stronger communities will have more re-sources to help them help others thanks to Brookshire Brothers. On Tuesday, January 21st the Brookshire Brothers Charitable Foundation awarded $123,000 in grants to 36 nonprofit organi-zations and 4 education foundations across its market area. The grants give organizations the resources they need to continue living out their mission of serving those in need. Trustees and company executives presented funds to the recipients at the Brookshire Brothers' Distribution Center in Lufkin, Texas.
In making the presentations, Brookshire Brothers President, CEO and Charitable Foundation Board Member John Alston said, "You make things happen in your communities. You change lives. We are grateful to have the opportunity to help you live out your mission. We thank you for what you do every day."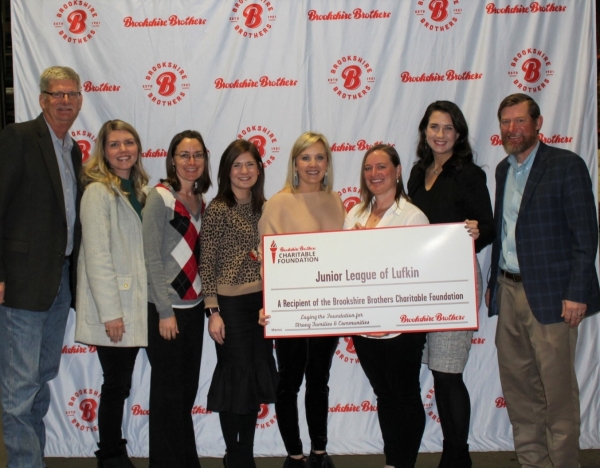 During the last decade, the Brookshire Brothers Charitable Foundation has given more than a million dollars to a variety of non-profits. For nearly twenty years, Brookshire Brothers has in-vited its vendors to play in two Charitable Foundation golf tournaments each year. Vendor part-ners appreciate the opportunity to network with their colleagues while raising money for non-profits – all which support children and families and align with Brookshire Brothers' core value of being a community grocer. Each year, the funds are granted based on the organizations' needs and application requests.
The 2020 recipients are:
Alcohol and Drug Abuse Council of Deep East Texas (ADAC)
American Cancer Society
Angelina Alliance for Children (Harold's House)
Boys & Girls Clubs of Deep East Texas
Buckner Children and Family Services
Dublin Good Fellows
East Texas Cancer Alliance of Hope
Food Share Bank of Newton County
Friends of the Ellen Trout Zoo
Friends of the Library-Hamilton County Texas
Gateway Community Partners, Inc.
J.D.'s Center of Hope
Junior Achievement of East Texas, Inc.
Junior League of Lufkin
Kick Drugs Out of America dba Kick start Kids
Legacy Institute for Financial Education
Lufkin Neighborhood STRONG
Lufkin State Supported Living Center
Piney Woods Fine Arts Association
San Augustine Garden Club
Seasons of Hope Center (SOHC)
Solid Foundation Association
Texas Forestry Museum
The Helping Place, Inc.
The Joseph House, Inc.
The Mosaic Center, Inc.
The Rose
The Salvation Army a Georgia Corporation- Lufkin
Top Ladies of Distinction, Inc.
Transformation Pathway
Twin City Mission
United Christian Care Center of Vidor, Texas, Inc.
Women's Shelter of East Texas, Inc.
Young Audiences of Southeast Texas, Inc.
ZAM Outreach, Inc.
Zavalla Food Pantry Inc.
Education Foundations:
Angelina College Foundation
Lufkin ISD Education Foundation
McGregor ISD Education Foundation
Vidor Independent School District
The Brookshire Brothers Charitable Foundation in an effort to continue to equip our nonprofits
to carry out their mission and steward their resources wisely, is also inviting a representative
from each nonprofit to attend the 3rd Annual Angelina College Nonprofit Leadership
Conference on Friday, January 31st courtesy of the Charitable Foundation.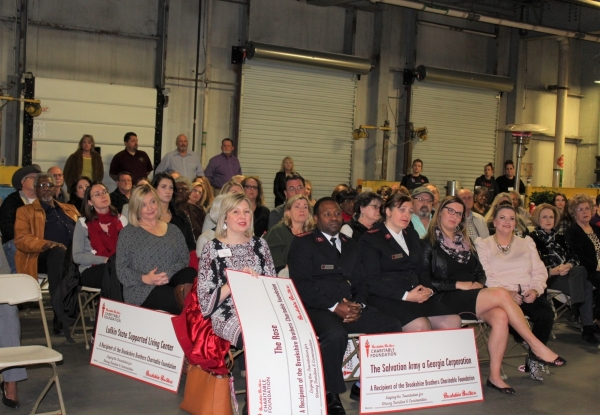 In addition to these contributions, Brookshire Brothers has a separate employee-run Donations
Committee which meets monthly to consider hundreds of donation requests from
throughout the company's footprint.