Posted on Tuesday, May 14, 2019
The sweet, sweet days of summer are so close, you can almost taste it with this No-Bake Cherry Lemonade Cheesecake. A bright lemon zest adds a delightful flair to the creamy cheesecake, while the cherries on top are, well, exactly that—a delicious, cherry-on-top finish. Bring it to your weekend cookout. We dare you.
No-Bake Cherry Lemonade Cheesecake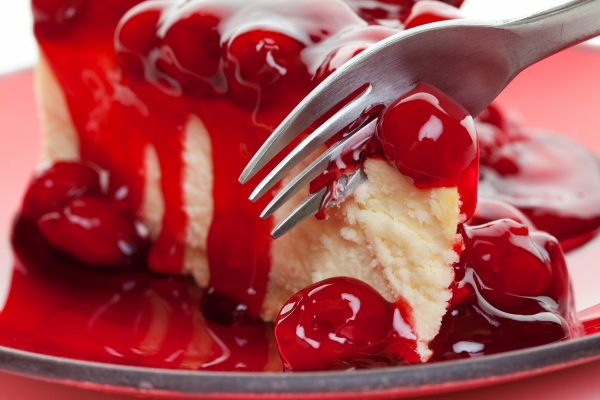 INGREDIENTS
1 (14 oz) can Food Club sweetened condensed milk
1/4 cup fresh lime juice
1 teaspoon Food Club vanilla
1 tablespoon grated fresh lime rind
1 (8 oz) Food Club cream cheese
1 can Food Club cherry pie filling
1 1/2 cups graham cracker crumbs
1 stick Food Club butter, melted
2 tablespoon Food Club sugar
DIRECTIONS
Combine graham cracker crumbs, butter, and sugar in a medium bowl. Press crumb mixture into bottom of an 8" x 8"baking dish. Chill while preparing filling.
Place cream cheese in a large bowl & beat at medium speed with an electricmixer until smooth. Gradually add sweetened condensed milk while continuing to mix. Beat in lime juice and vanilla. Stir in lime rind.
Pour mixture onto chilled crust. Cover and refrigerate 2 1/2 to 3 hours. Cut into 6 portions and servetopped with cherry pie filling.
Hungry for more? Try out these two cheesecake recipes as well—Quick Vanilla Bean Cheesecake Parfaits and Amaretto Mascarpone Cheesecake with Almond Crust.