Posted on Wednesday, June 9, 2021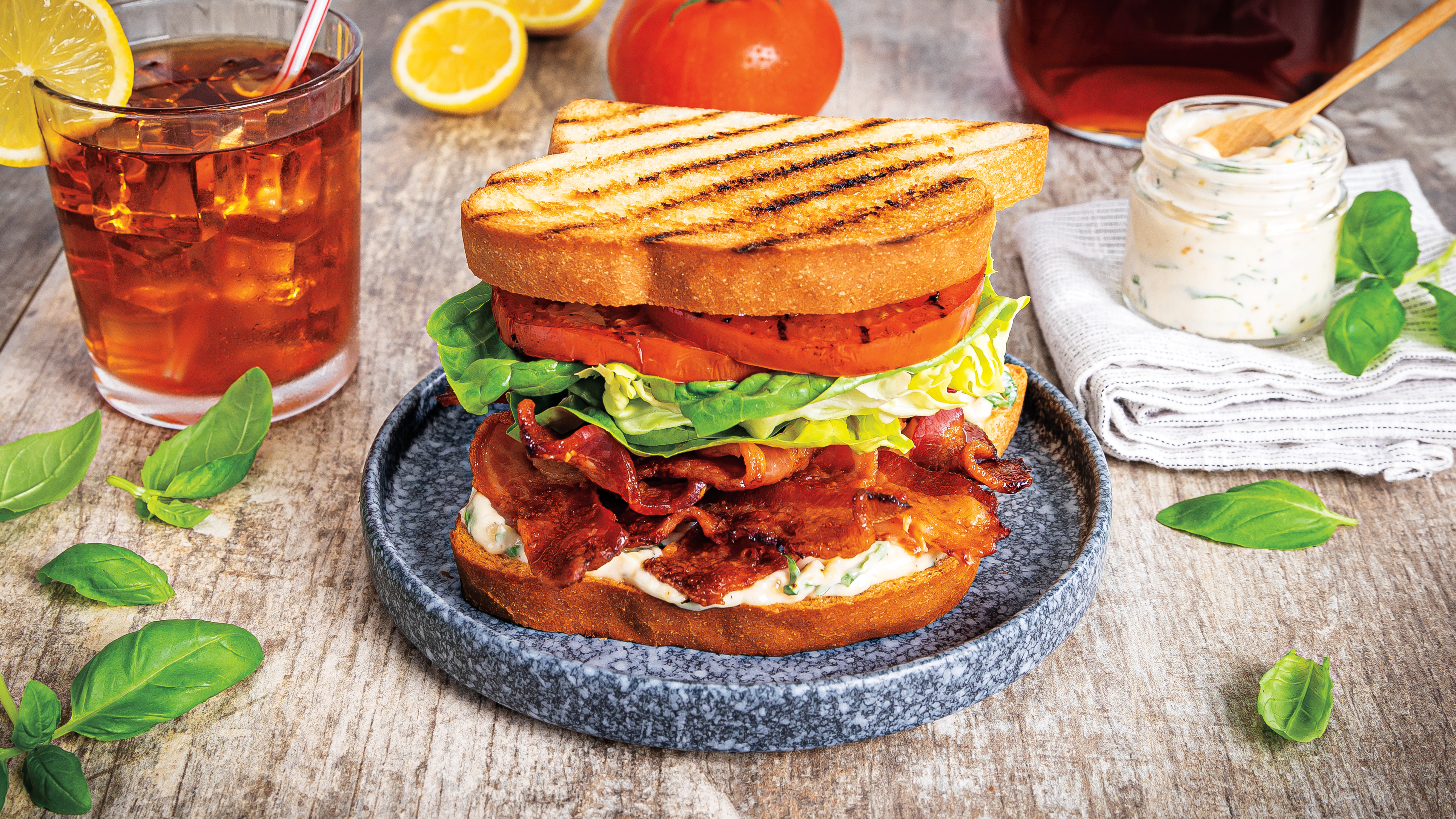 Click here to view the video version.
Prep: 15 minutes Grill: 8 minutes Serves: 4
8 slices Food Club® Hickory Sliced Smoked Bacon
1 large beefsteak tomato, cut into 4 (¼-inch-thick) slices
8 slices Fresh Harvest™ White Sandwich Bread
1 garlic clove, minced
½ cup Food Club® Mayonnaise
¼ cup chopped fresh basil
¼ teaspoon salt
¼ teaspoon black pepper
8 leaves iceberg lettuce
Cover 1 side of outdoor grill rack with aluminum foil; prepare grill for direct grilling over medium-high heat. Place bacon on foil-covered hot grill rack; place tomatoes and bread on uncovered hot grill rack. Cover and cook bacon 8 minutes or until crisp, turning once; cook tomatoes 2 minutes or until light grill marks appear and cook bread 1 minute or until toasted, turning once.
In small bowl, stir garlic, mayonnaise, basil, salt and pepper. Spread 1 side of bread slices with garlic mixture; top 4 slices with lettuce, tomato, bacon and remaining 4 bread slices, garlic mixture side down.
Approximate nutritional values per serving (1 sandwich): 425 Calories, 30g Fat (6g Saturated), 32mg Cholesterol, 906mg Sodium, 24g Carbohydrates, 2g Fiber, 5g Sugars, 12g Protein