Tuesday November 12, 2019
DIY Apple Turkey Craft
 The holiday's are fast upon us and we've got this fun edible carft that kids can do in the classroom and at home. Keep reading on how to make an Apple Turkey for Thanksgiving fun! 
DIY Apple Turkey Craft
Supplies
*Needed for each turkey
1 medium apple 
Toothpicks
Spice drops 
1 large marshmallow
Eyes - Icing gel, raisins, edible markers or even edible store purchased eyes.
Candy corn
Directions
 Add 2 toothpick legs to steady the bird. Add a Spice drop to each to make feet.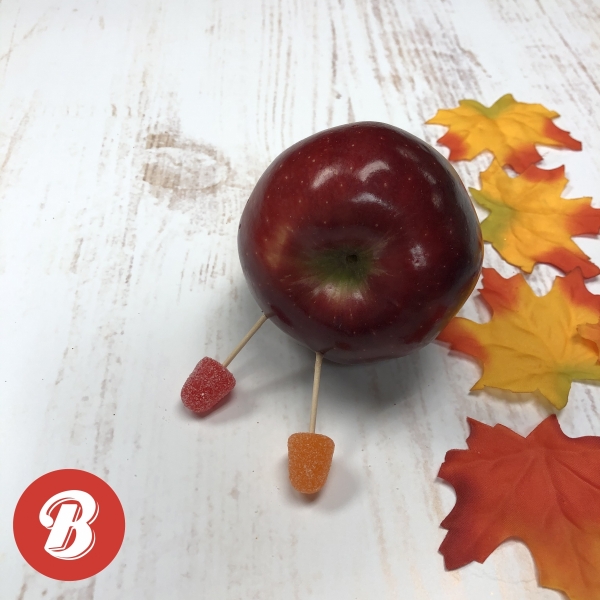 Place 3 spice drops on a toothpick, be sure to leave room on the bottom to poke it into the apple. Make as many feathers you would like.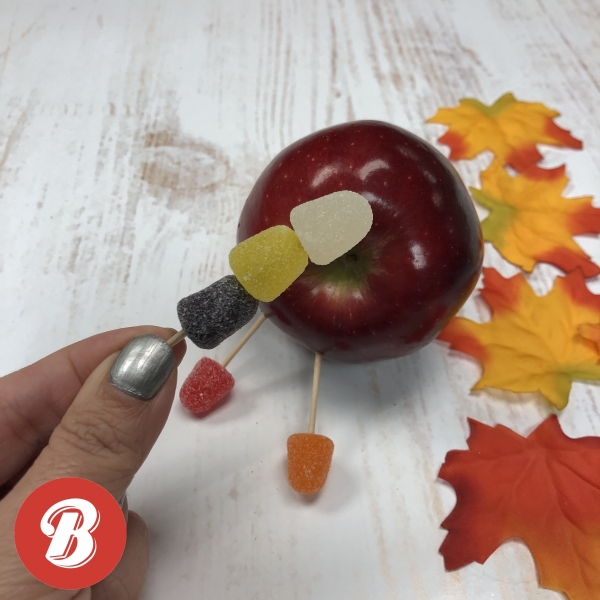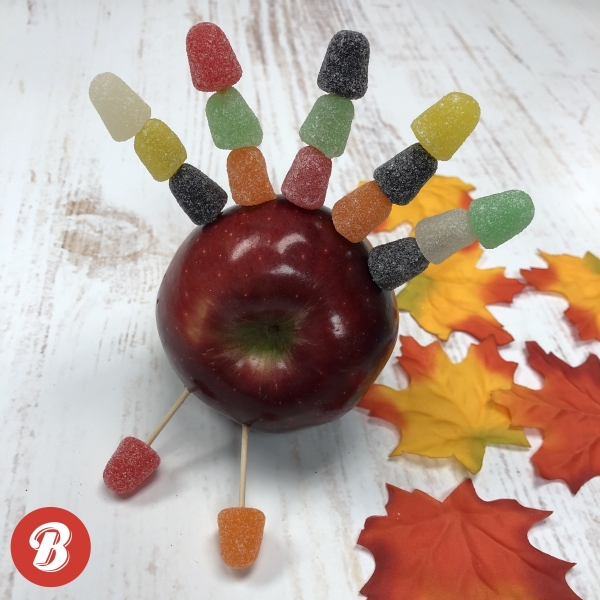 Push half of a toothpick into the apple for the head, then place the large marshmallow over it.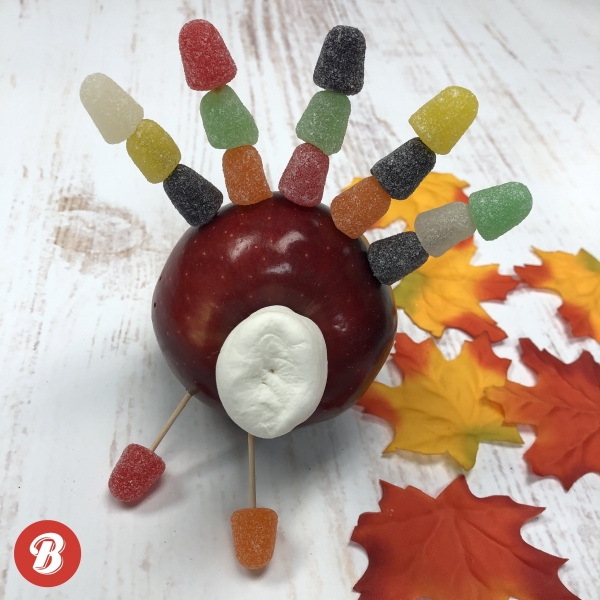 Add eyes (gel icing) and candy corn for the beak.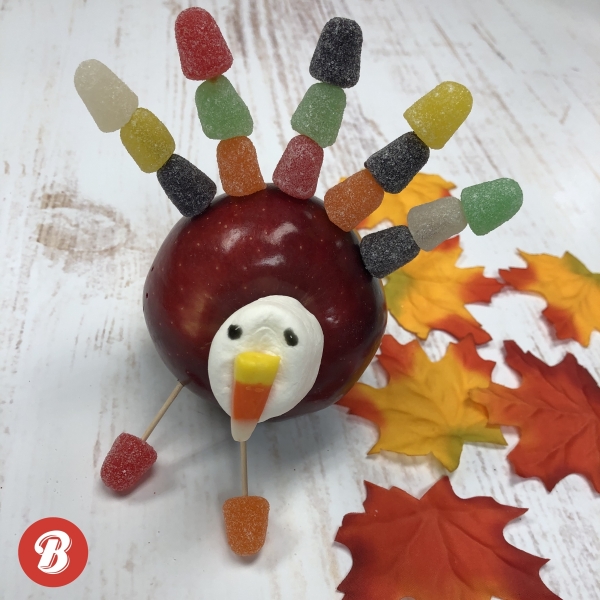 Get all your Thanksgiving grocery and edible craft needs at your local
Br
ookshire Brothers
store!