Posted on Thursday, June 4, 2020
Brookshire Brothers is excited to announce some added flavors in our Fresh Harvest bread line. With options like Honey Wheat, Texas Toast, 100% Whole Wheat, as well as hamburger buns and brown-and-serve rolls, you are sure to find a new Fresh Harvest favorite. Check out your local Brookshire Brothers and Brookshire Brothers Anywhere for these new products!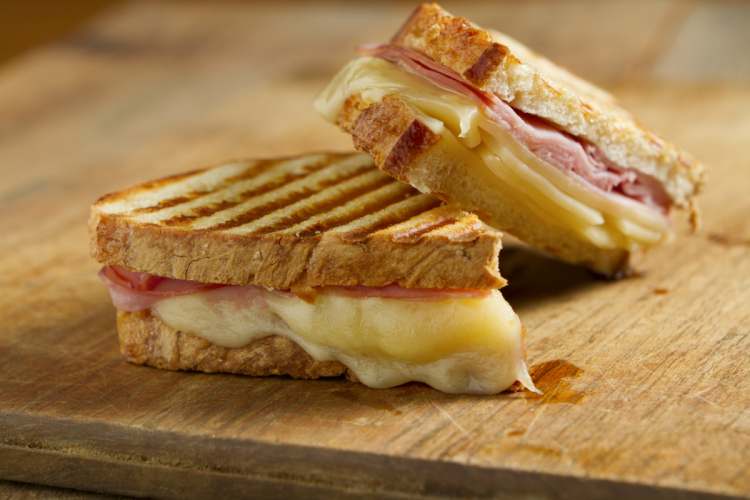 Ultimate Cheesy Garlic Toast
Makes 12 servings
Ingredients
12 slices Fresh Harvest Texas toast
1 stick butter, softened
4 cloves garlic, minced
3 cups shredded cheddar cheese
1 cup shredded Monterey jack cheese
½ cup grated Parmesan cheese
½ cup mayonnaise
4 green onions, minced
Salt and black pepper
Directions
Preheat oven to 425°F.
In a small bowl, mix shredded cheeses, mayonnaise, and green onions. Set aside.
Mix softened butter and minced garlic.
Divide between 12 slices of Texas toast and spread evenly.
Place buttered Texas toast on a large baking sheet.
Bake in preheated oven for 4-6 minutes or until beginning to turn golden. Remove from the oven.
Divide cheese mixture evenly between all bread slices, spreading to the edges.
Return pan to oven and bake for 8-10 minutes or until cheese is hot and bubbly.
Let cool slightly before serving.
---
Hot Ham or Beef & Cheddar Sandwiches
12 Fresh Harvest Jumbo Sesame Buns

1 ½ lbs thinly shaved deli roast beef or deli ham

12 slices deli provolone or Swiss cheese

1 jar Cheese Whiz

For sandwich spread:

¼ cup mayonnaise

1 tablespoon dried minced onion

1 tablespoon poppy seeds

1 tablespoon spicy mustard

1 teaspoon prepared horseradish

1 teaspoon Worcestershire sauce

1 teaspoon Frank's Hot Sauce or Tabasco
In a small bowl, mix all sandwich spread ingredients.

Set aside.

Tear 12 squares of aluminum foil. Separate Fresh Harvest buns.

Divide sandwich spread between all top and bottom buns.

Add one slice of cheese to each bottom bun.

Layer on sliced roast beef or ham and add 1-2 tablespoons of Cheese Whiz.

Add top bun to each sandwich; wrap each sandwich tightly in a foil square. Sandwiches can be kept in the fridge for up to 24 hours.

To bake – lay foil-wrapped sandwiches on a baking sheet.

Bake in 350°F preheated oven for 15-20 minutes or until buns are toasty and cheese is melted.

Serve immediately.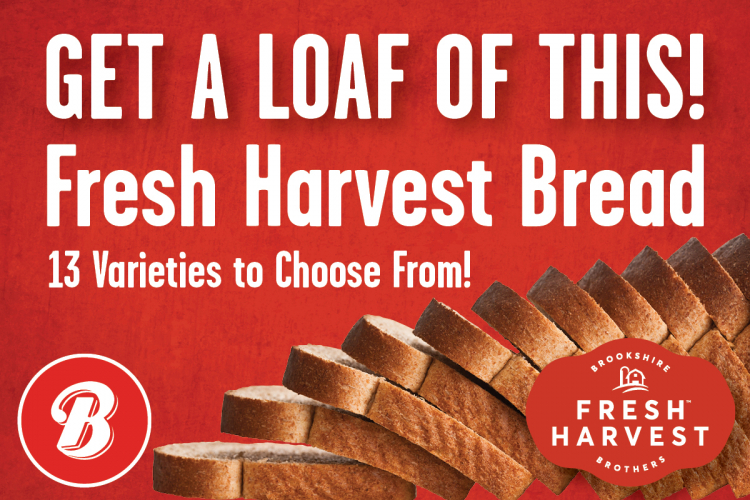 Try out the new line of Fresh Harvest Bread at your local Brookshire Brothers today!
---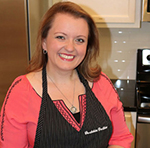 Kate knows food. She grew up with the Southern tradition of good food with the hospitality to match. A graduate of Texas A & M University, a student of The Texas Culinary Academy, and a Nacogdoches, Texas native, Kate's greatest joy is bringing people together over a scrumptious meal.