Posted on Tuesday, March 19, 2019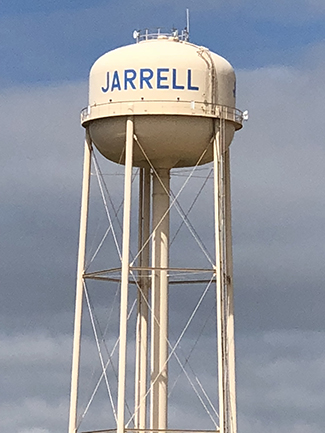 Lufkin, TX (March 15, 2019) – Brookshire Brothers is throwing a party April 10th to officially open its Jarrell location. The community has embraced the Lufkin-based grocer since it purchased the former SunFresh Market in November 2018. The store team invites the public to sample its new offerings and classic favorites while celebrating community at its Grand Opening April 10th. Shoppers can sample their way through the store and register for prizes all afternoon (1PM-7PM). Spin the prize wheel and have some fun from 4PM until 6PM. At 5:15 the Chamber and City will cut the ribbon, officially welcoming Brookshire Brothers to Jarrell and Williamson County.
Brookshire Brothers purchased the existing SunFresh Market in the fall of 2018. In making the announcement, company CEO John Alston said, "We are continually looking for opportunities that make sense strategically for our company. The phenomenal growth in the Williamson County area and the visionary leadership in the region made acquiring a Jarrell location a great fit." Brookshire Brothers has locations along the I-35 corridor in Salado, Lorena, and Moody.
Jarrell's Mayor Larry Bush joins in the company's excitement because having a grocery store is pivotal to the area's long term vision. "We have plans for nearly 7000 homes and apartments on file, have recently begun an expansion on our Wastewater Treatment Facility to quadruple its capacity and are working on bringing another 10.5 million gallons of water/day to the city to support the growth. We know Brookshire Brothers can provide the citizens of the area with choices and options that support the growth and diversity of our population. We're delighted this employee-owned company wants to grow with us."
Brookshire Brothers brings its signature hot deli and easy eats to the community as well as certified meat cutters who make specialty cuts for their customers. Brookshire Brothers is a company of employee owners who are good people, providing good food, and doing good deeds in the communities it serves.