Posted on Tuesday, March 30, 2021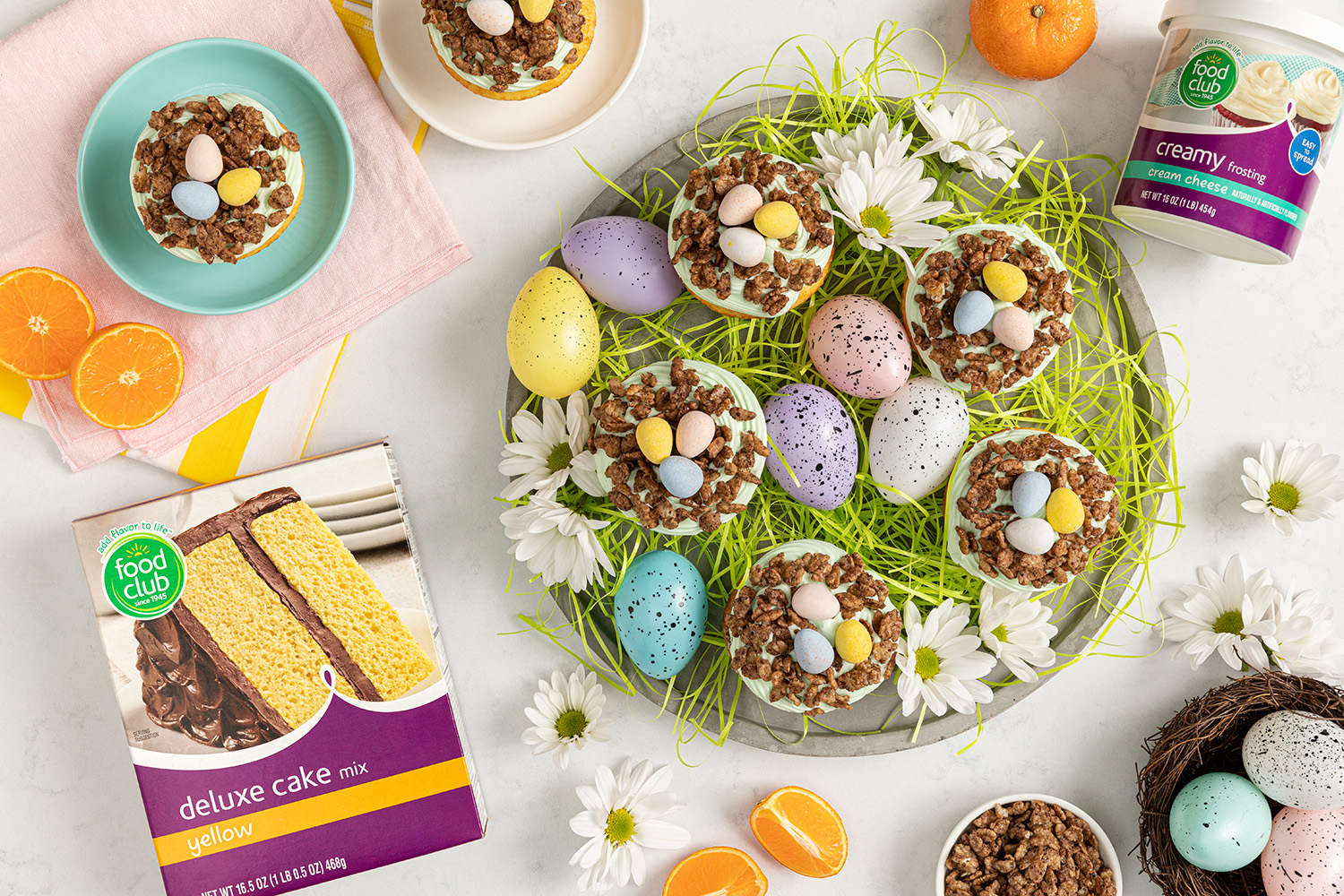 Ingredients:
1 (16.5-oz) box Food Club Yellow Deluxe Cake Mix
3 large eggs
1/3 cup vegetable oil
1/2 cup water
1/2 cup orange juice
1 tablespoon orange zest
1 (16-oz) container Food Club Cream Cheese Creamy Frosting
2-3 drops green food coloring
2 cups Cocoa Crisp Cereal
36 mini chocolate egg candies
Directions: 
Preheat oven to 350 degrees Fahrenheit and line a muffin tin with cupcake liners.
In a large bowl, mix together cake mix, eggs, oil, water, orange juice and zest until just combined. Scoop mixture into prepared muffin tin and bake for 18-20 minutes, or until a toothpick inserted in the center comes out clean. Let cool completely. 
In a small bowl, whisk frosting with food coloring until the desired color is achieved. Frost cooled cupcakes and decorate with cocoa rice cereal and mini chocolate eggs.