Posted on Wednesday, July 14, 2021
When things begin to get utterly hectic around the end of July, beginning of August, the last thing you want on your mind is - did I buy enough diapers and wipes last grocery trip?
One perfect way to plan ahead of the curve and avoid some of those late summer meltdowns is to think of the ones in your family who won't be attending school.
While backpacks and lunchboxes are the brain's go-to for back-to-school, preparing ahead is important to ensuring the whole family's success.
One of the brands your local community grocer carries to take care of your youngest loved ones is Tippy Toes. This family minded brand has loads of products made to cater every step of the way.
You can shop with confidence that Brookshire Brothers chooses brands and products that are right for your child.
Next time you're in our store, think about stocking up your shelves and diaper bags with extras of essentials like: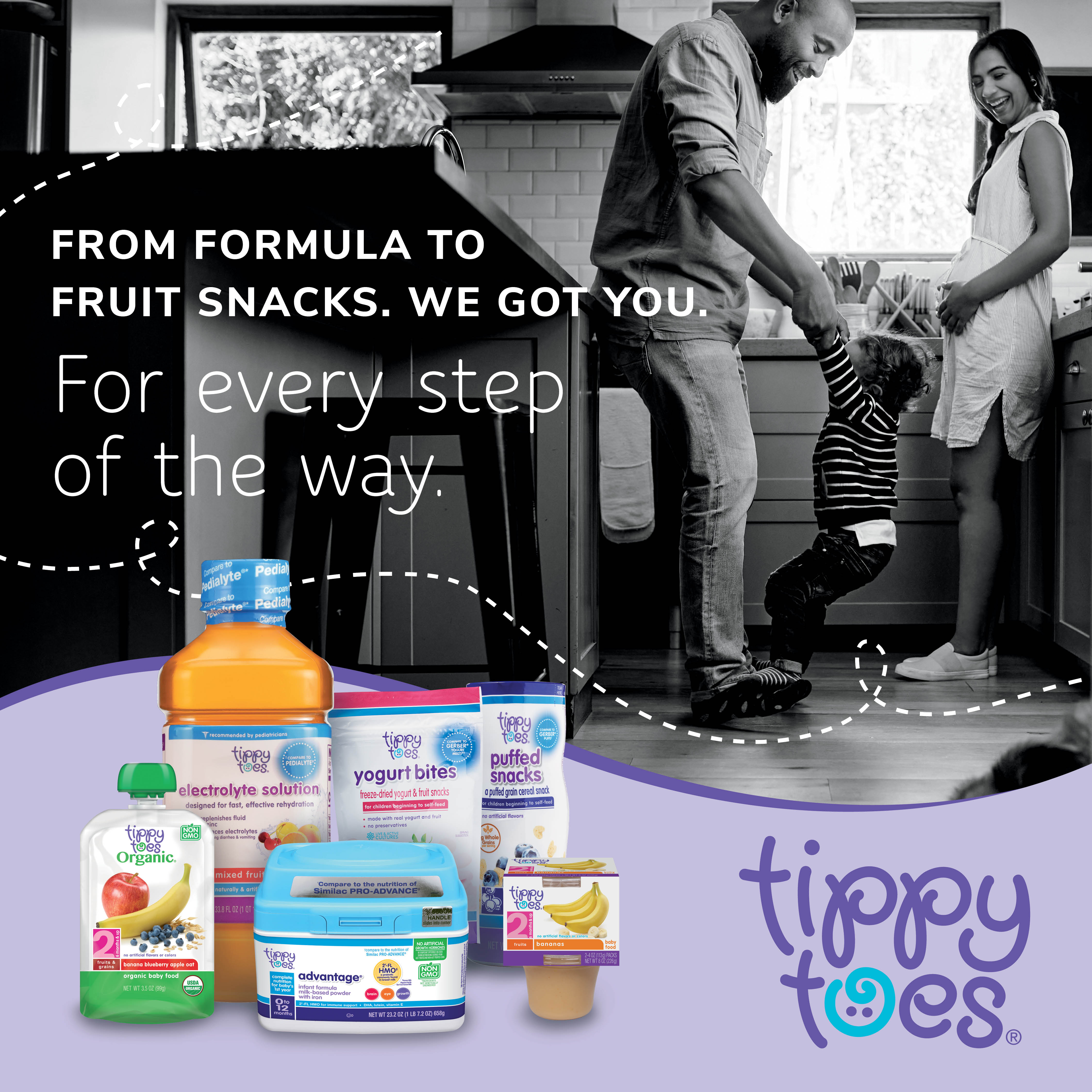 The Diaper Station

Ultra Absorbent Diapers in multiple pack sizes
Thick Quilted Fragrance Free Diaper Wipes in an easy-seal container
Training Pants for toddlers with easy-open sides and leakage protection

The Bathtub

Tear-Free, Hypoallergenic Baby Shampoo in classic style
Mild & Moisturizing Baby Lotion - gentle, hypoallergenic, paraben & phthalate free
Hypoallergenic Baby Oil to help seal in moisture

The Kitchen

Infant Formula milk-based powder with iron and sensitivity
Soy-based Formula for lactose free babies
Electrolyte Solution for fast, effective rehydration
Organic Baby Food
Yogurt Bites made with real yogurt and fruit for children beginning to self-feed
You can find these items and more at your local Brookshire Brothers. The earlier you plan ahead, the easier it will be! Make sure the diaper bag is full and the pantry is organized so you can focus on the kiddos who are starting their new adventures.
Giveaway!
Speaking of helping the family on new adventures, Brookshire Brothers is partnering with Tippy Toes to offer a gift basket giveaway to one lucky family. Click here to fill out this form and sign up to win!
The contest is open from July 17th to August 2nd.