Friday November 1, 2019
Taste of the Holidays 2019
Don't miss this year's Taste of the Holidays! Our annual tasting event is an easy and convenient way to plan for any occasion—Thanksgiving desserts and side dishes for an office party, a traditional Christmas buffet for a crowd, or just a cozy holiday dinner for friends and family. Here's how it works: sample festive favorites from our deli and bakery, fill out an order form with your top choices, and we'll put together your holiday dinner for you. Time saved? Lots. Tasty fun? Definitely. When and where? Saturday, November 9th from 10:30am-2:30pm (Friday, November 8th from 3:00 pm to 6:30 pm for Magnolia and Montgomery locations ONLY) at your local Brookshire Brothers.
AND DON'T FORGET: Get $5 OFF when you book a holiday meal with us at Taste of the Holidays!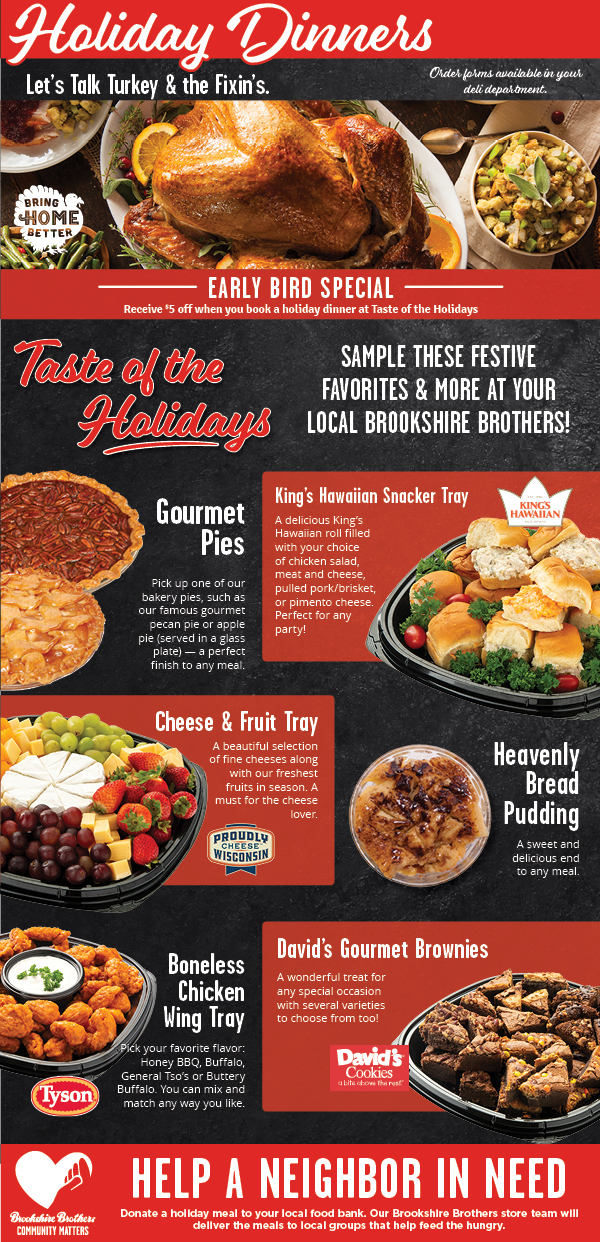 May not be available at all locations.