Monday August 7, 2017
5 Fun Ways to Fix S'mores
Any day that commemorates s'mores will be a beautiful day, but #NationalSmoreDay (Aug. 10) is also likely going to be very hot. If you're looking to bring the fun indoors while celebrating this classic campfire treat, we've got recipes for every need. Check it out: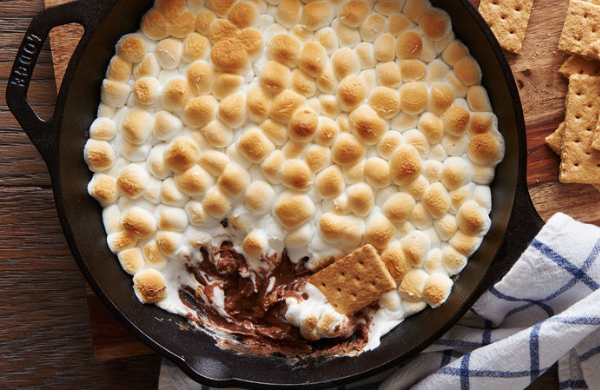 Peanut butter cups + s'mores? We need some-more of this one! This recipe is quick to fix and popular at parties, no matter the weather.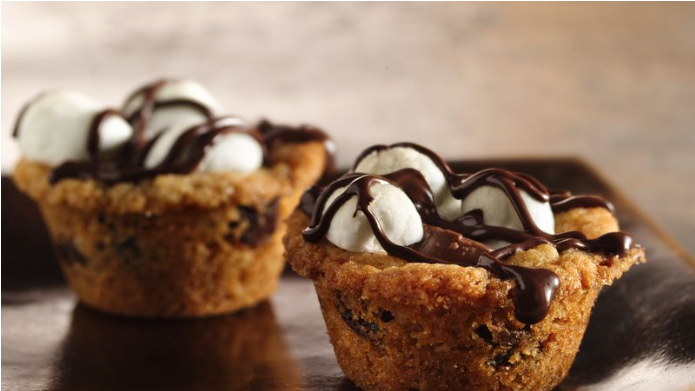 Take dessert or your bake sale to the next level with this popular Betty Crocker recipe!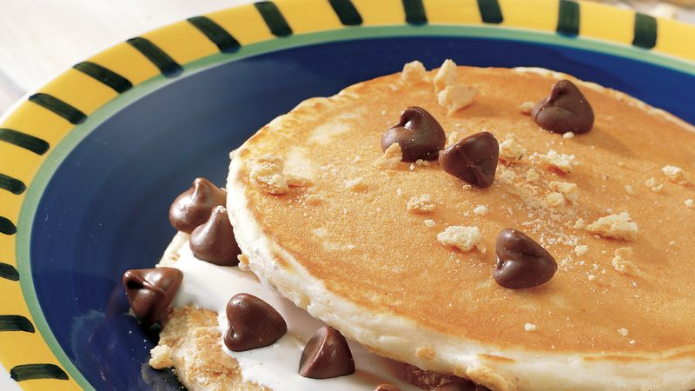 Who knew breakfast could taste so fun.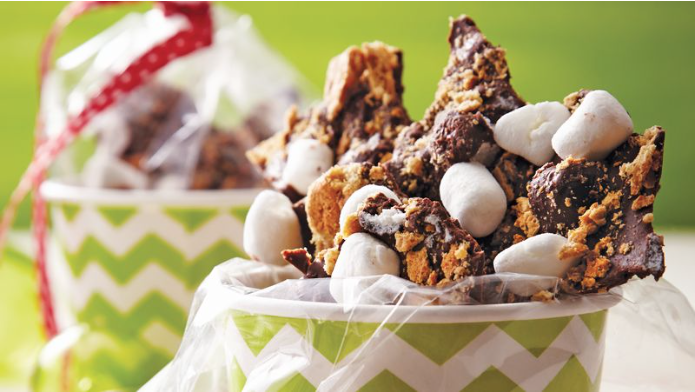 If this bark has bite, it's all delicious crunch. This super-simple recipe has three ingredients and only takes ten minutes to prep!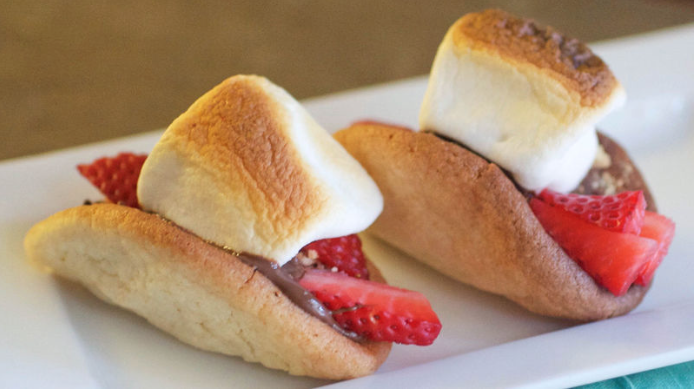 The pinnacle of s'more evolution—a sweet s'more taco.
Friday June 12, 2015
The Sweet Route to Dad's Heart
We've all heard the saying... "The only way to a man's heart is through his stomach." All children understand this old adage as well. Sure, all fathers could use a tie, but how about an edible tie? Keep your spot in Daddy's heart with this quick, easy, cute and most of all yummy recipe.
Father's Day Marshmallow Pops
Ingredients:
12 Jet-Puffed s'moremallows marshmallows
4 oz. of each icing variety (white and blue)
1 Tbsp. nonpareils
Materials:
12 paper straws
1 wooden toothpick
Directions:
Dip toothpick into water and insert on the bottom side of the s'mores mallow going half way up. Wiggle toothpick around several times to expand hole. Remove toothpick and immediately insert paper straw into hole. Repeat for all marshmallows. Set aside.
Fill a piping bag with a round decorating tip or a sandwich size zip-top plastic bag with the icing. If using plastic bag, snip a tiny opening on one of the bottom corners with kitchen shears. You can also buy icing already in tubes! 
Using white icing, pipe shirt's collar and side pocket onto s'mores mallow. Repeat for all pops. Using blue icing (or any other color), pipe tie right below collar. Immediately attach nonpareil decorations using tweezers. Only pipe one tie at a time as icing tends to dry really fast and it must be wet in order for nonpareils to adhere.
Set aside and let dry. You may cut the straws a little shorter and insert them into the center of frosted cupcakes for adorable Father's Day cupcakes!