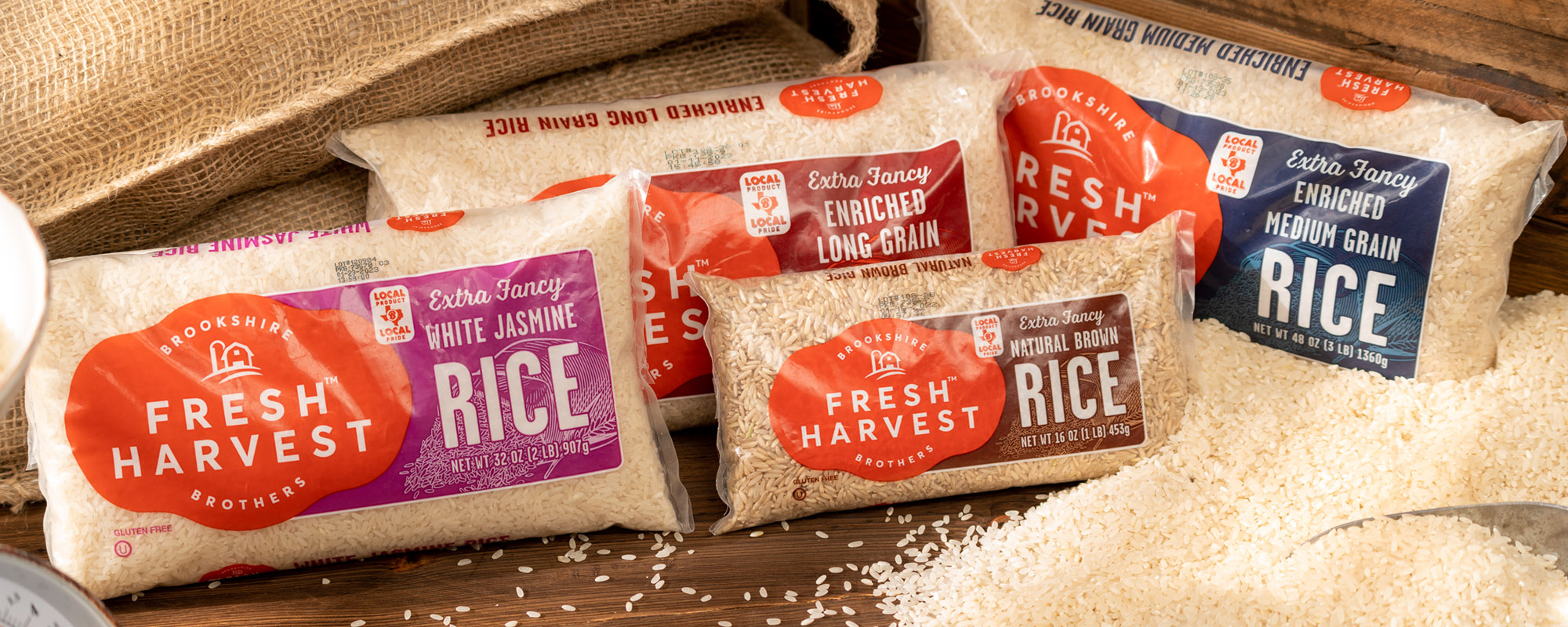 Brookshire Brothers has provided quality goods for our communities since 1921.
Over the years, we've worked hard to be the kind of grocer you can rely on - for our great service, great products, and great values. That is why we created Fresh Harvest - our very own private label line that delivers superior value, one product at a time.
All of our Fresh Harvest products are chosen and developed with the customer in mind to create the best combination of quality and taste. Whether it's a locally sourced item, a regional favorite, or a pantry essential, you can be sure that whenever you buy Fresh Harvest products, you're always bringing home the best value.
Our Fresh Harvest brand includes Ice Cream, Milk, Tea, Bread, Eggs, Rice ,Wine, and MORE!
We wouldn't put our name on anything less than the best.
Every Fresh Harvest item comes with Brookshire Brothers Satisfaction Guarantee.
Now introducing, Brookshire Brothers Fresh Harvest Rice! We're proud to partner with Doguet's Rice Milling of Beaumont, TX to bring the best from their community to yours. Learn more...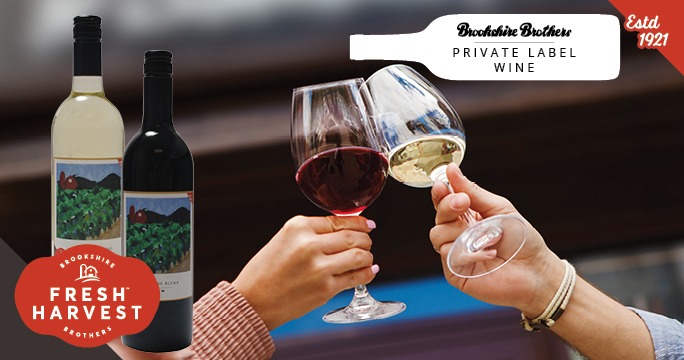 Looking for the perfect glass of wine? Give Fresh Harvest Wine a try! The Red Blend and White Blend options are the perfect dinner accessory! Learn more here.