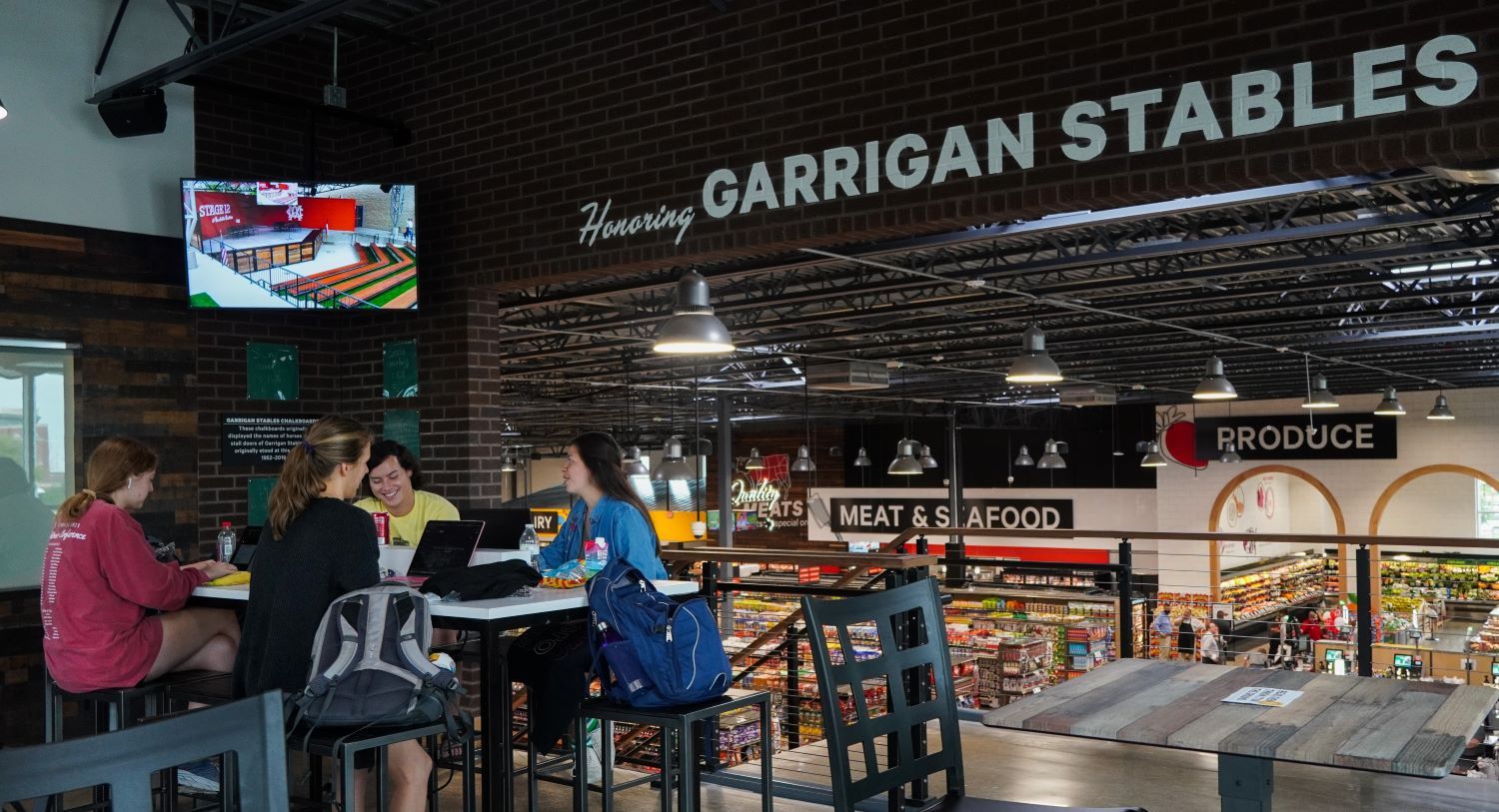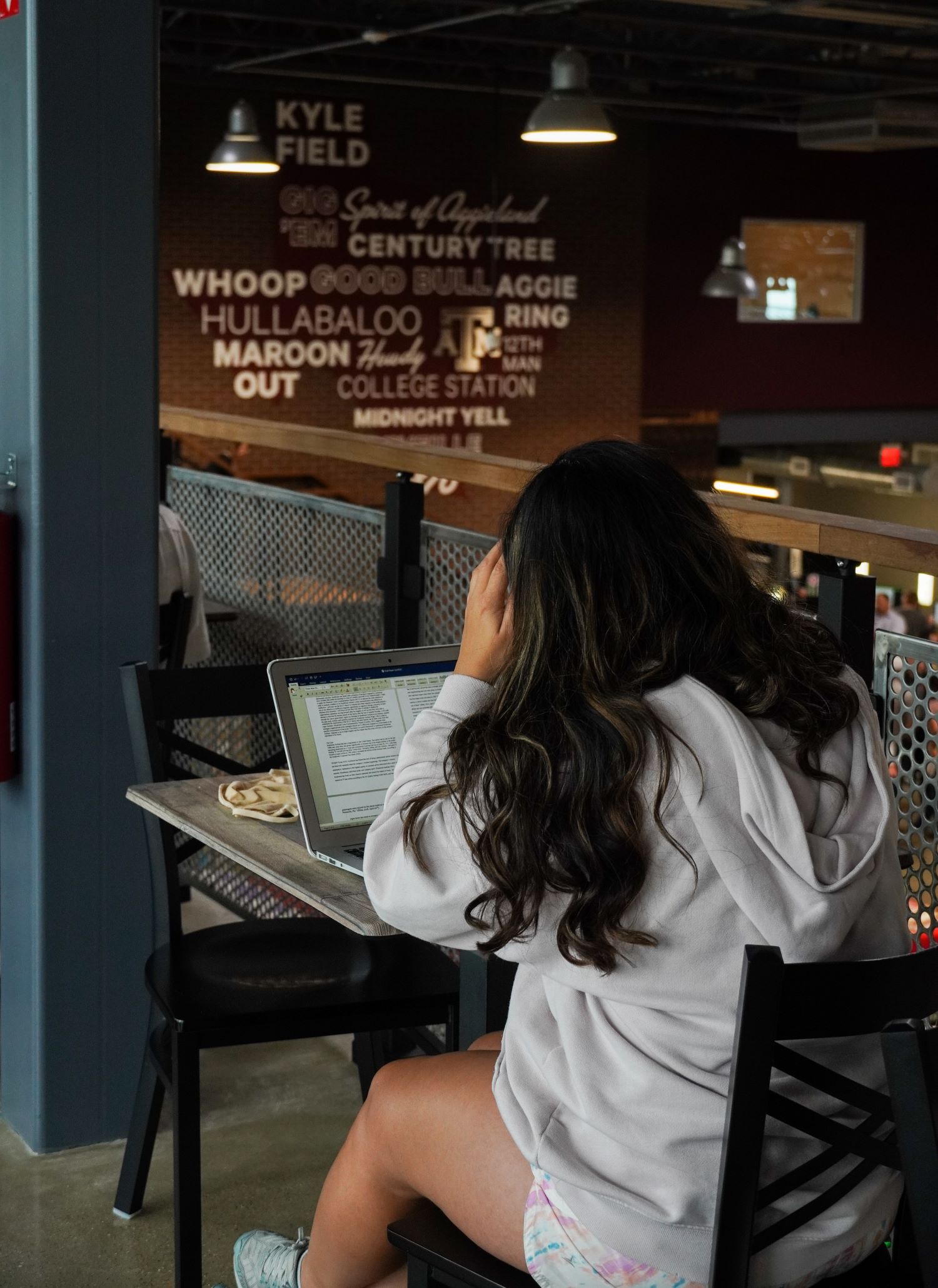 We've got plenty of gathering spots! Brookshire Brothers Brews serves up beer on tap, wine by the glass and your favorite locally-roasted What's the Buzz coffee that you can take with you on-the-go or while you head upstairs to grab a seat in the massive lounge that pays tribute to Texas A&M's equestrian legacy.

Outside, we have a one-of-a-kind concert venue visible from our outdoor beer garden and balcony.

As students, faculty and community members, you're welcome to make your community grocer your second home, as well as your go-to for all the essentials. We have comfortable seating, an extensive deli menu, foosball tables and, of course, free Wi-Fi! Pull out your notepads and pencils and hook up your laptops and cell phones to our USB ports built into the tables for convenience, and you'll have the perfect workspace with unlimited access to power snacks and caffeine.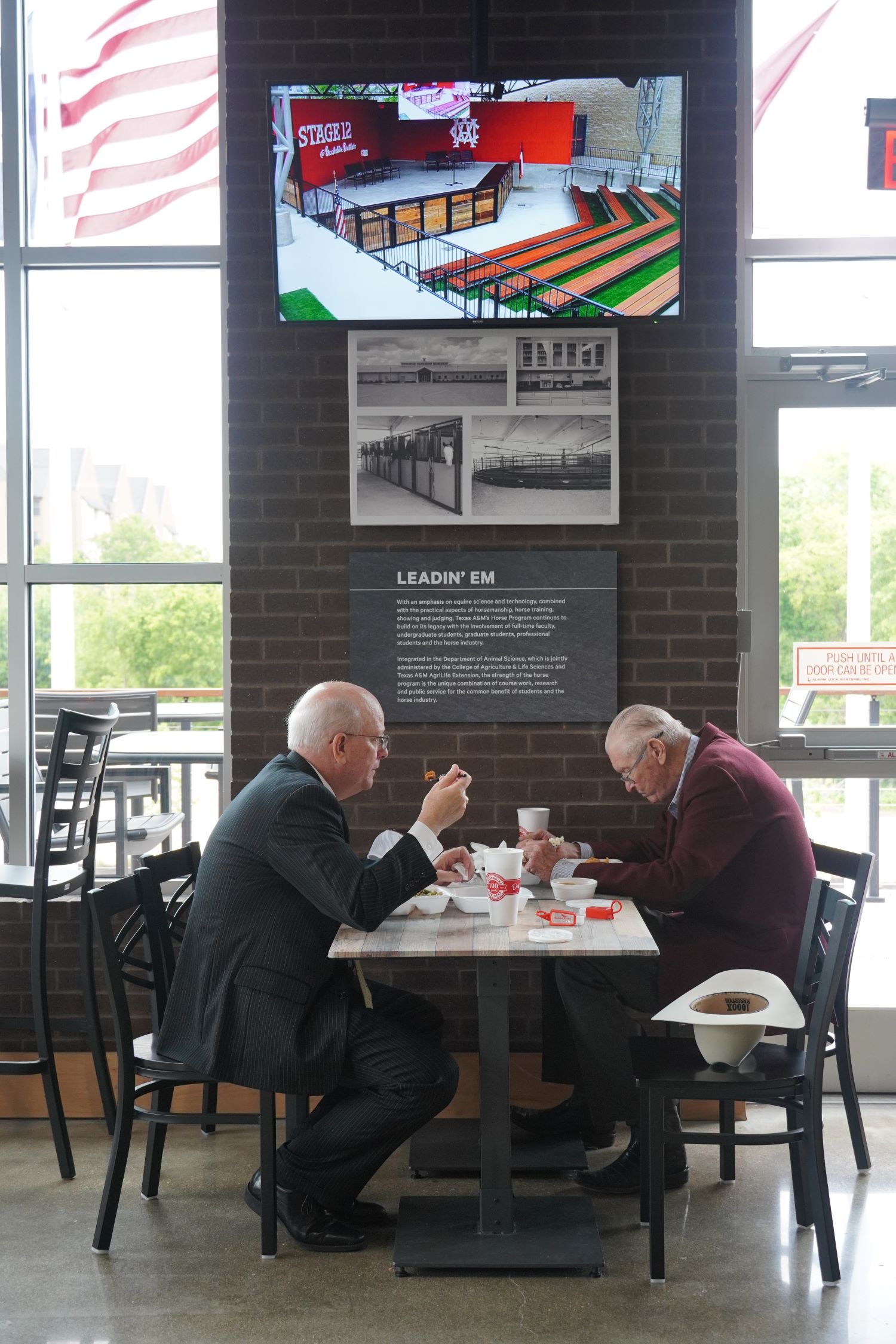 Take some time to explore the tribute we've made to Garrigan Stables, the building which housed Texas A&M's six-decade horse training program founded by master horseman Owen Garrigan. The program gained national prestige and bred the first known colt from a mare mule, Old Beck.

There are many tributes to the history of the property, including original lighting and barn wood from the stables. There are pieces of history everywhere you look.

We are looking forward to being a part of the Aggie community and have already made lots of partnerships with the university and other community organizations. As the only full-service grocery store on campus, we're one of the best places for students and staff to come hang out, study, relax, listen to good music, eat good food and get your groceries before heading home.

It's sure to become your favorite hangout, so come on in and stay awhile.