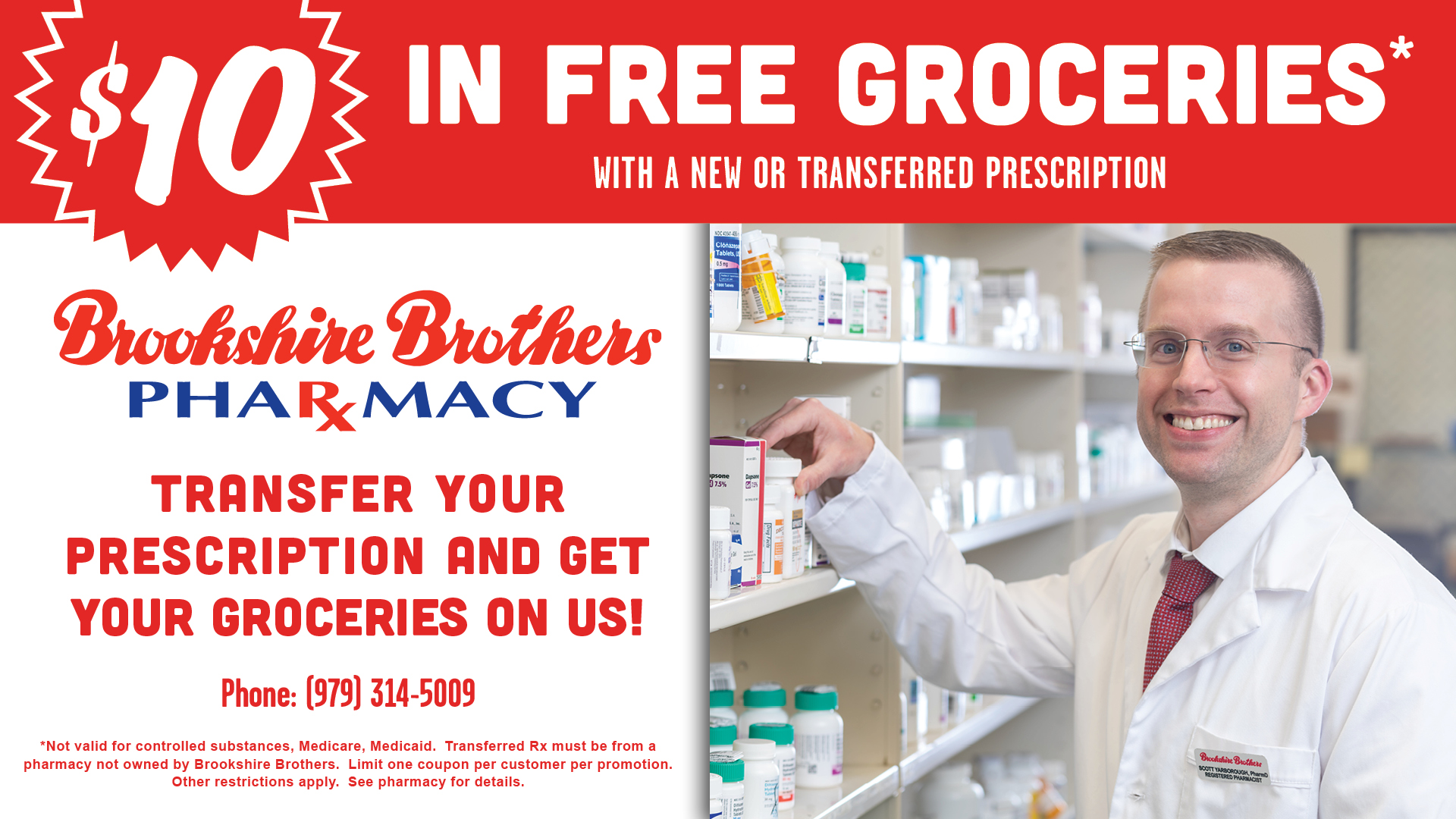 We are here for you.
Our pharmacy staff is made up of the leading experts in their field. Whether you're looking for a recommendation for an over-the-counter product, have questions about side effects or just need some general advice, we are here for you! It's our job to help make you feel better, faster, which is why we strive to ensure that you don't wait any longer than absolutely necessary for your prescriptions to be filled. 
As your community pharmacists, we also know that serving our patients goes far behind the pharmacy doors. That's why you'll see the same friendly staff members at your hometown games, serving on a nonprofit board or volunteering at the local food bank.
We've got your health in mind.
We know you put a lot of faith and trust into your pharmacist – a fact we take seriously – which is why we're here to help you lead a healthier life. We want to make sure you understand how to take your medications properly so that you get the best benefit from them, and we also encourage you to take a multivitamin, drink plenty of water, and get enough sleep and exercise.
Pharmacy Hours: 
Monday through Friday 8:30 a.m. to 6:30 p.m. & Saturday 10:00 a.m. to 3:00 p.m.
Phone Number: 979-314-5009