Thursday July 25, 2019
Cooking with Kate: Back to School
With the summer heat ramping up the past few weeks, it is hard to believe that the new school year is just around the corner! Turn the back to school blues into back to school bliss with these simple tips to make busy school days stress free.
Encourage lunch planning. Create a template with your child's name, day of the week, and meal. Complete this every Sunday night before the next week and encourage input from your kids! This also allows for your kids to help pack and prepare meals.
Invest in compartmentalized to-go containers. Do you have little ones who struggle to open zipper bags and prepackaged snacks? Make lunches easy by using containers that keep food separate, but are easily opened.
Cook ahead and freeze for later. Make a week's worth of meals - sandwiches, wraps, etc. - and freeze until needed. This works great for PB&J or meat and cheese, without the veggies. Wrap each sandwich in plastic or place in a sandwich bag before placing in the freezer.
Free yourself from sandwiches. If you dread the thought of making hundreds of sandwiches this school year, try creative ideas such as homemade pizza rolls, cheese and sausage quiche, or ham and cheese rollups.
Tame the afternoon hunger. For the after school snacks, store fresh fruit, nuts, veggie straws, crackers or our favorite, Chewy No-Bake Granola Bars (see recipe below), in a basket or clear bin on the lowest shelf in your pantry for easy access.
Chewy No-Bake Granola Bars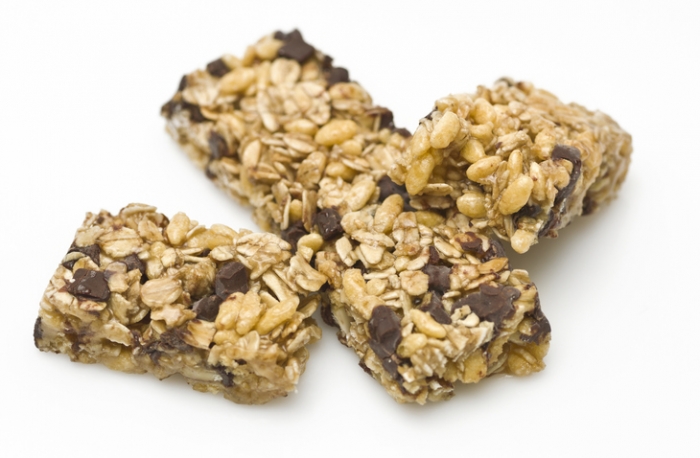 Ingredients
¼ cup butter
¼ cup brown sugar
¼ cup honey
½ teaspoon vanilla extract
2 cups quick oats (do not substitute rolled oats)
1 cup crispy rice cereal
pinch of salt
¼ cup mini marshmallows
¼ cup mini chocolate chips
Directions
Lightly coat an 8" X 8" pan with non-stick spray.
Heat butter, brown sugar, and honey in a small saucepan over medium-low heat.
Cook until melted and sugar is dissolved, about 2 minutes.
Remove from heat and stir in vanilla.
In a large mixing bowl, combine oats, cereal, and salt. Pour hot sugar mixture over cereal mixture and stir until well combined.
Fold in marshmallows.
Pour into prepared pan and press down firmly.
Sprinkle chocolate chips over top and press them into mixture.
Chill pan in refrigerator for 30-45 minutes, until bars are set but not hard. Using a sharp knife, slice into 10-12 bars.
Remove bars from pan and wrap individually in plastic or place in snack-size zipper bags.
Bars can be stored at room temperature for up to a week.
---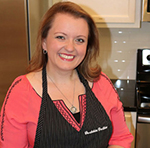 Kate knows food. She grew up with the Southern tradition of good food with the hospitality to match.  A graduate of Texas A & M University, a student of The Texas Culinary Academy, and a Nacogdoches, Texas native, Kate's greatest joy is bringing people together over a scrumptious meal.
Pages