Posted on Friday, October 2, 2015
October is National Breast Cancer Awareness Month, so why not honor the women in your life with a lovely fall luncheon? You can gather guests to plan a future fundraiser, host the party to show your support for a particular friend or relative, or raise money for breast cancer research. Depending on the size of the crowd, this menu could be served as an intimate sit-down meal or a lively buffet.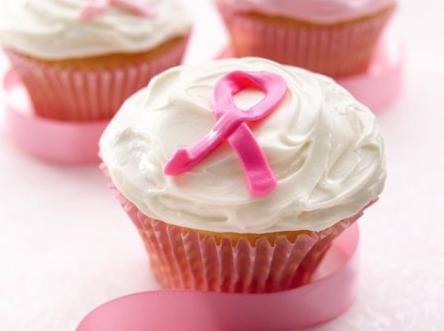 The Invitations
In a nod to the theme, print invitations on white cardstock and punch two holes along the top of each one; thread a pink ribbon through the holes and tie.
Ask guests to come ready to share a story about a survivor or an inspiring reading.
If the event is a fundraiser, provide information about alternatives to monetary donations such as volunteering opportunities.
If your goal is to reach more women, ask invitees to extend an invitation to friends.
The Setup
Line tables with cream-colored runners and set them with small arrangements of pink blooms such as azaleas, peonies or sweet peas.
Set out pink-ribboned name tags for guests to put on as they arrive.
Assign seats with pink place cards to make sure everyone meets someone new during lunch.
Set up a drinks station so guests can help themselves to a beverage. In addition to pitchers of "pink" drinks such as raspberry lemonade, strawberry smoothies, or punch, offer a selection of soothing, fragrant herbal teas and provide pots of hot water along with lemon wedges, honey, cream and sugar.
The Favors
Fill cellophane bags with homemade "pink" treats and tie them closed with pink ribbon. Attach cards with information on how to donate or give back to the cause.
Create gift baskets featuring pink lids to help make a difference. The Yoplait Save Lids to Save Lives program now includes products like Yoplait, Honey Nut Cheerios, Green Giant, Progress, Nature Valley, Pillsbury, Betty Crocker and Bisquick. Include a note to guests to dedicate their pink lids in honor of a loved one.
The Activities
Invite guests to share a story about their battle with breast cancer, or that of a friend or family member.
Plan a walk or run to raise funds for breast cancer awareness or research. Visit the website of Susan G. Komen for the Cure® to find out how to join in a walk, run or other event in your area.
Ask guests to read poems or encouraging words they've used for strength during difficult times. Share helpful books, both inspirational and practical.