Tuesday December 31, 2019
Reset Your Life with Meal Planning Tips for the New Year
It's the New Year and that means it's the season of resolutions and becoming more organized. One such way to be more organized is to meal plan. Meal planning has many benefits that are numerous such as saving money, not wasting food, less stress, saving time and with proper planning adding more variety to your meal rotation. Keep reading below for our favorite meal planning tips.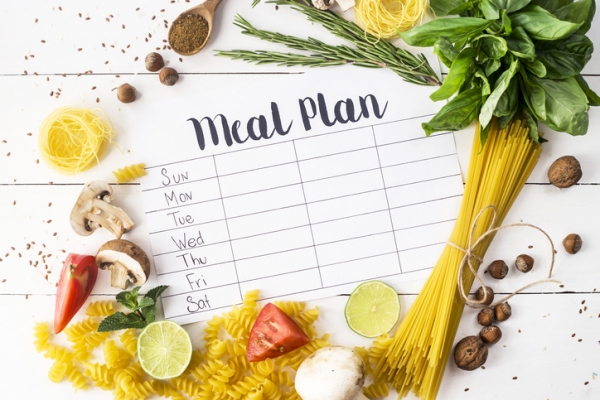 Focus on core recipes. When you find recipes that your family enjoys, make them core recipes that get re-used every few weeks. This way when you get about 20 recipes in your recipe arsenal, the family will not get bored with them and you can work in 1-2 new recipes a week.
Add variety by traveling the world in your kitchen. With research and some adjustments you can create recipes from around the world to add variety to your meal planning.
Eat leftovers for lunch. This saves money and time. Lunch can be made with dinner the night before and stored for the next day and then of course saving by not having to buy lunch.
Keep your recipes organized. Either keep a recipe planner, or for simplicity sake Pinterest is great for this.
Do your shopping all at once. Make that list and shop by it. This saves time and money, by not having to stop at the store on the way home from work every other day.
Make extra food to freeze. This tip is great in case something is going on and the meal plan is thrown to the wayside for a night.
Prep, prep, prep. Spend some time on the weekend prepping ingredients for your weekly recipes. This saves time during the busy week.
Check what's on sale. Check sale ads as you plan your meals, this will save time and money. The Brookshire Brothers weekly ad is a great place to start.
Get the whole family involved. Ask the family what they would like to eat and involved them in prepping and shopping.
Visit your local Brookshire Brothers for all of your meal planning needs.