Posted on Friday, July 16, 2021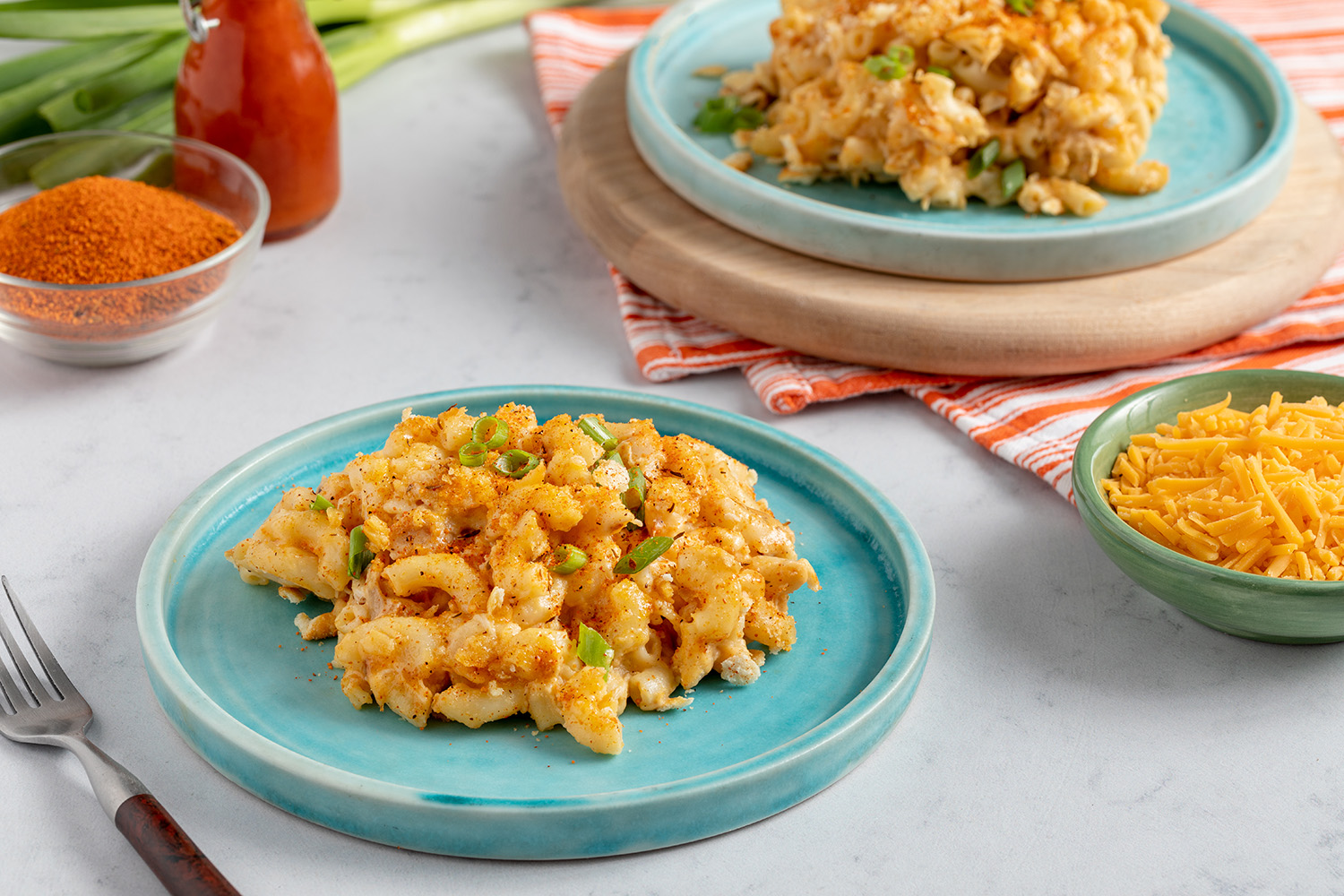 Prep time: 5 minutes (plus chilling time)
Cook time: 55 minutes
Total time: 60 minutes
Serves: 8
 Ingredients
 1 (16-ounce) box Food Club Elbow Macaroni
 6 tablespoons butter
 1/3 cup all-purpose flour
 3 cups whole milk
 1 cup Food Club Shredded Sharp Cheddar Cheese
 1 cup Food Club Shredded Pepper Jack Cheese
 1/2 cup American cheese
 1 tablespoon Food Club Nashville Hot Chicken Seasoning
 1/2 teaspoon kosher salt
 1 tablespoon cayenne pepper hot sauce
 3 cups shredded rotisserie chicken
1 cup snack crackers, crushed
Sliced scallions for garnish
 Directions
 Preheat oven to 350°F and coat a 9x13" baking dish with nonstick spray. Bring a large pot of water to boil and cook pasta 1 minute shy of package directions. Drain pasta and rinse under cold running water. Set aside.
 Melt butter in a large pot over medium heat. Add flour and whisk until combined. Let cook for 1 minute, whisking constantly. Add milk while whisking until mixture is smooth. Bring to a boil, stirring frequently, and cook until sauce has thickened.
Turn off heat and add cheeses, stirring until melted. Add seasoning, salt and hot sauce, and stir to combine. Gently fold in cooked chicken and cooked pasta.
Transfer pasta mixture to prepared baking pan and top with crushed crackers. Bake for 35 minutes, or until the center is hot and bubbly and the top is golden-brown. Garnish with scallions.