Posted on Monday, March 1, 2021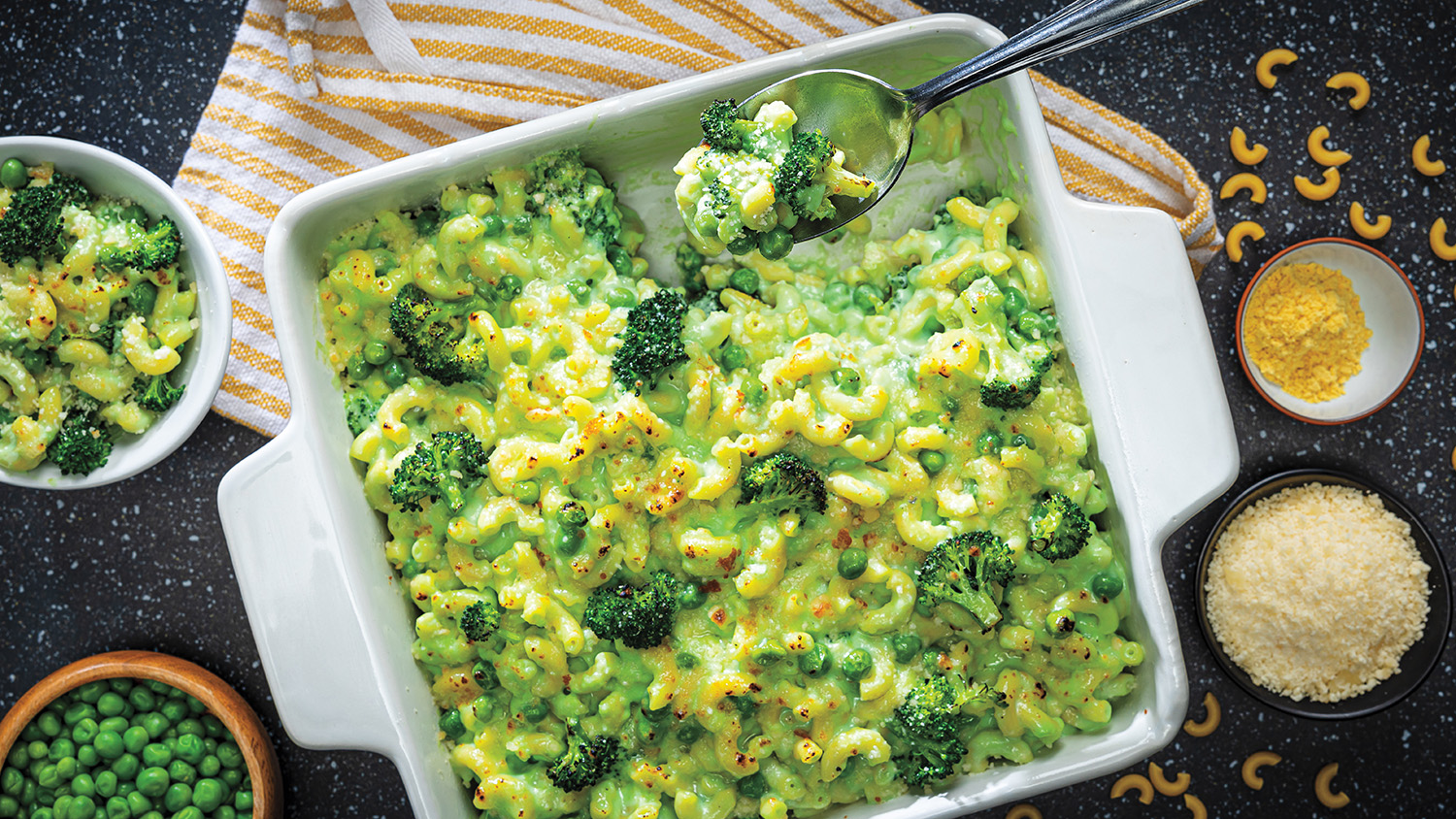 Ingredients:
½ (16-ounce) package Food Club® Elbow Macaroni

1 medium head broccoli, cut into small florets 

½ cup Food Club® Frozen Peas

2 tablespoons Food Club® Sweet Cream Unsalted Butter

2 tablespoons Food Club® All-Purpose Flour

2 cups Fresh Harvest™ Vitamin D Milk

1 package (8 ounces) Food Club® Shredded Sharp Cheddar Cheese

1 teaspoon dry mustard

1 teaspoon kosher salt

½ teaspoon Food Club® Black Pepper

⅛ teaspoon green food coloring

¼ cup Food Club® Grated Parmesan Cheese
Directions:
Preheat oven to 375°. Prepare macaroni as label directs, adding broccoli and peas during last 2 minutes of cooking; drain.

In medium saucepot, melt butter over medium-high heat; whisk in flour and cook 2 minutes, whisking constantly. Whisk in milk; heat to a simmer and cook 2 minutes or until thickened, whisking frequently. Remove saucepot from heat. Whisk in Cheddar cheese, mustard, salt, pepper and food coloring; fold in macaroni mixture.

Spread macaroni mixture in 8-inch square baking dish; sprinkle with Parmesan cheese. Bake 25 minutes or until edges bubble and top is browned. Makes about 6 cups.