Posted on Tuesday, January 5, 2016
The team at your local Brookshire Brothers and David's stores are gearing up for The Big Game...are you?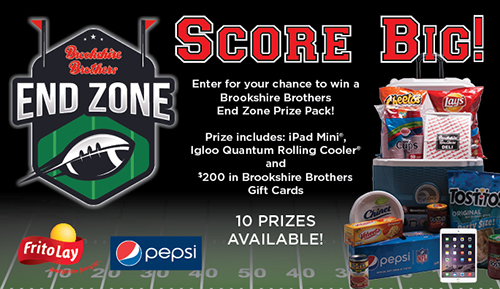 Not sure you're ready for football's finest hour yet? No worries! Try your odds at our new End Zone Contest by entering the transaction details from your receipt (dated 1/6/16-2/2/16) anytime between January 6 and February 2, 2016 at the link here -> ENTER CONTEST

If you're one of our big winners, you can win one of ten prize packs available to host the best watching party around!
No purchase necessary to enter or win. Must be a Celebrate member to participate. View the full rules here.