Friday December 5, 2014
Christmas Favorites
Holiday entertaining can be a joy – if you let us in on the planning.  Folks love to gather around during the Christmas season, and we want to provide some solutions that will 'de-stress' the situation.
We have 5 'go to' favorites on our list:
Gourmet Pecan Pies
Made with love in our bakeries!  Served in its own glass plate, no one will think you didn't whip it up yourself.  Slice and serve at home or put it on an inexpensive charger or Christmas plate, add a bow and you're in the 'gifting' business.  They come in three amazing flavors – original, chocolate chip and white chocolate chip.

Premium Fudge 
Heavenly!  We started making our own right in time for Christmas.  Buy a pound, slice it into bite size pieces, serve on a festive plate for a party nibble.  If you're stuck on a teacher gift, slice it up, put in a decorative tin or a cello bag, tie on a bow and it's MERRY CHRISTMAS to your child's favorite teacher.  Pick your favorite flavor – or sample all four – original, heath bar, peanut butter chip or pecan!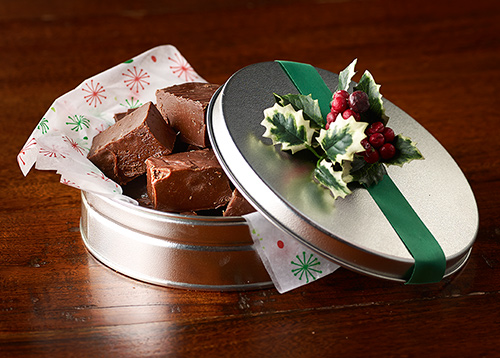 Big Easy Poppers
Pop these little bites of South Louisiana flavor in the oven and you'll have your guests screaming for more!  Find these snappy appetizers in our frozen food section. Cook them as instructed, throw away the 'evidence', and your friends will think you've been cooking all day.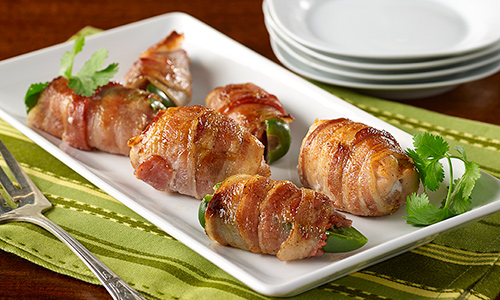 Pepper It Up! 
We love another South Louisiana favorite – Tabasco Red Jalapeno Jelly.  Put it on a block of Hytop cream cheese, sprinkle a few pecans on top and serve with your favorite cracker or Primizie's crisp bread.  This is always a crowd pleaser.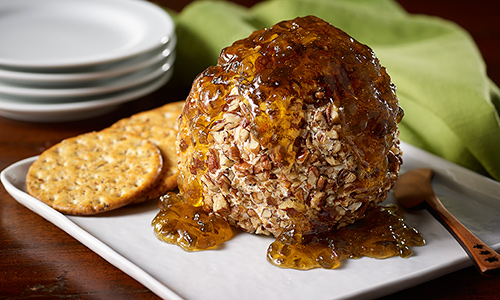 Fruit and Nuts!
Nothing says Christmas like fruitcake. The elves in our Central Bakery started making fruitcake back in October.  You know…the longer it keeps…the more flavorful it gets!  Our fruitcakes are renown. Pick up one in the store or order online today!