Posted on Thursday, September 2, 2021
Grandparents are one of the sweetest, most important parts of many of our lives. They raised our parents, they continue to help in the raising of the grandkids and they're always there for us in the sadness, the laughter and challenges with wisdom and love. 
Grandparents Day is that one time of year set aside to specially recognize them, and your Brookshire Brothers family wants to help! Enjoy this list of ideas to make the grandparents in your life feel loved this year.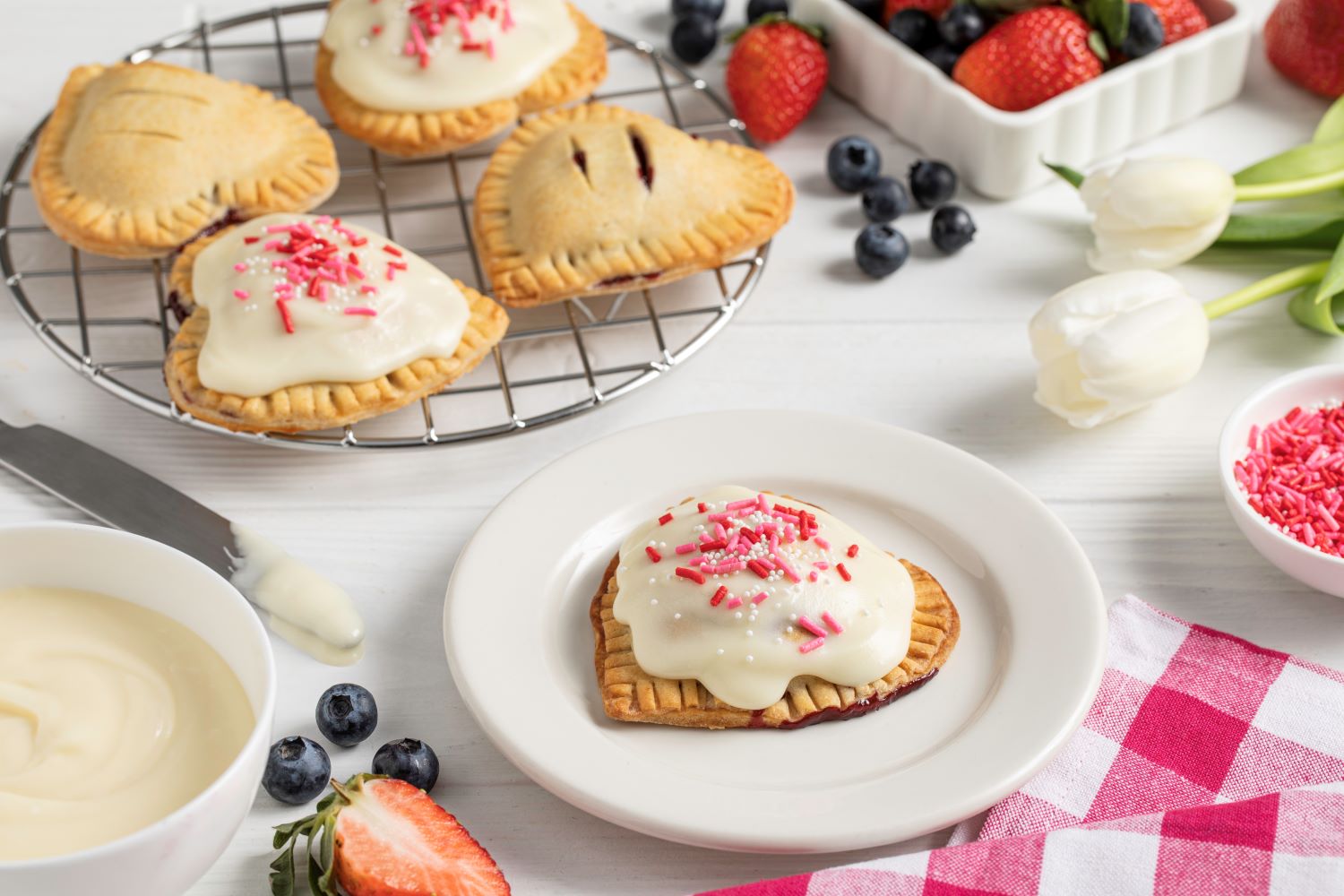 Start with the way to the heart - food!
It seems fitting that the day after Grandparents Day this year would be National Kids Take Over the Kitchen Day! One adorable way to make your grandparents feel special is to let the kids take the reigns and make them something delicious, if a little messy. 
Pick a fun, simple recipe like this Peanut Butter Pretzel Bites delight or a sweet treat like these Heart-Shaped Berry Hand Pies. It doesn't have to be complicated or perfect; just let the kids have fun and be involved in honoring their grandparents, even if a little flower goes all over the place.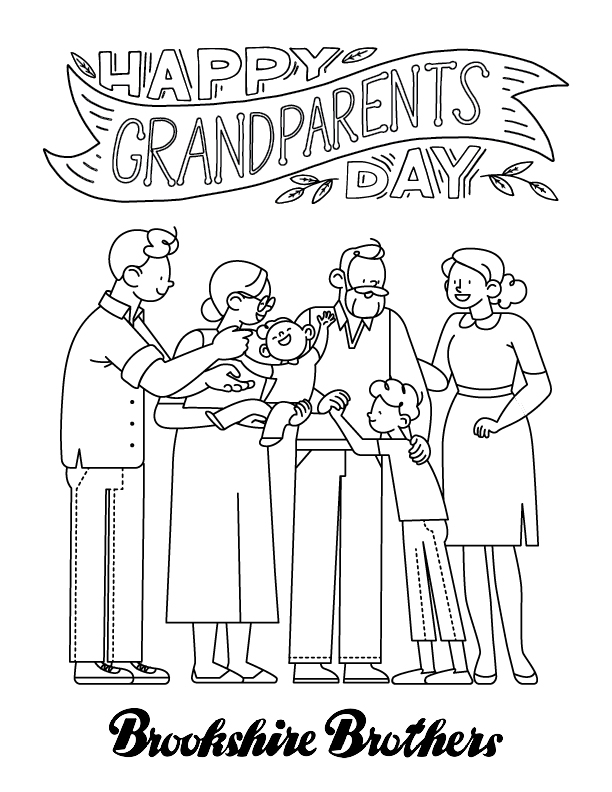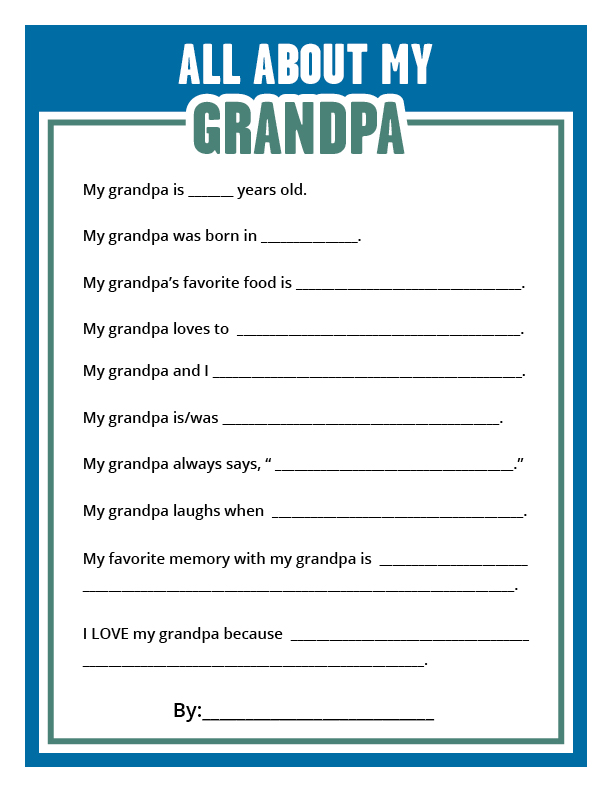 Enjoy our Grandparents Day coloring page and writing craft
We have created two interactive, fun ideas for the kids to do for their grandparents this year. The first is a Grandparents Day themed coloring page that is sure to impress. The second is our "All About My Grandparents" questionnaire. 
This Q&A is perfect for enjoying Grandparents Day. Have the kiddos try their best at guessing the answers and gift their adorable guesses to their grandparents. Or have them spend precious time with their grandparents filling out the form together. It will be a lovely memory to keep in the scrapbooks or hang on the fridge. 
The family will love spending time together and having something to show from it. 
Download our coloring page here
Download All About My Grandma here
Download All About My Grandpa here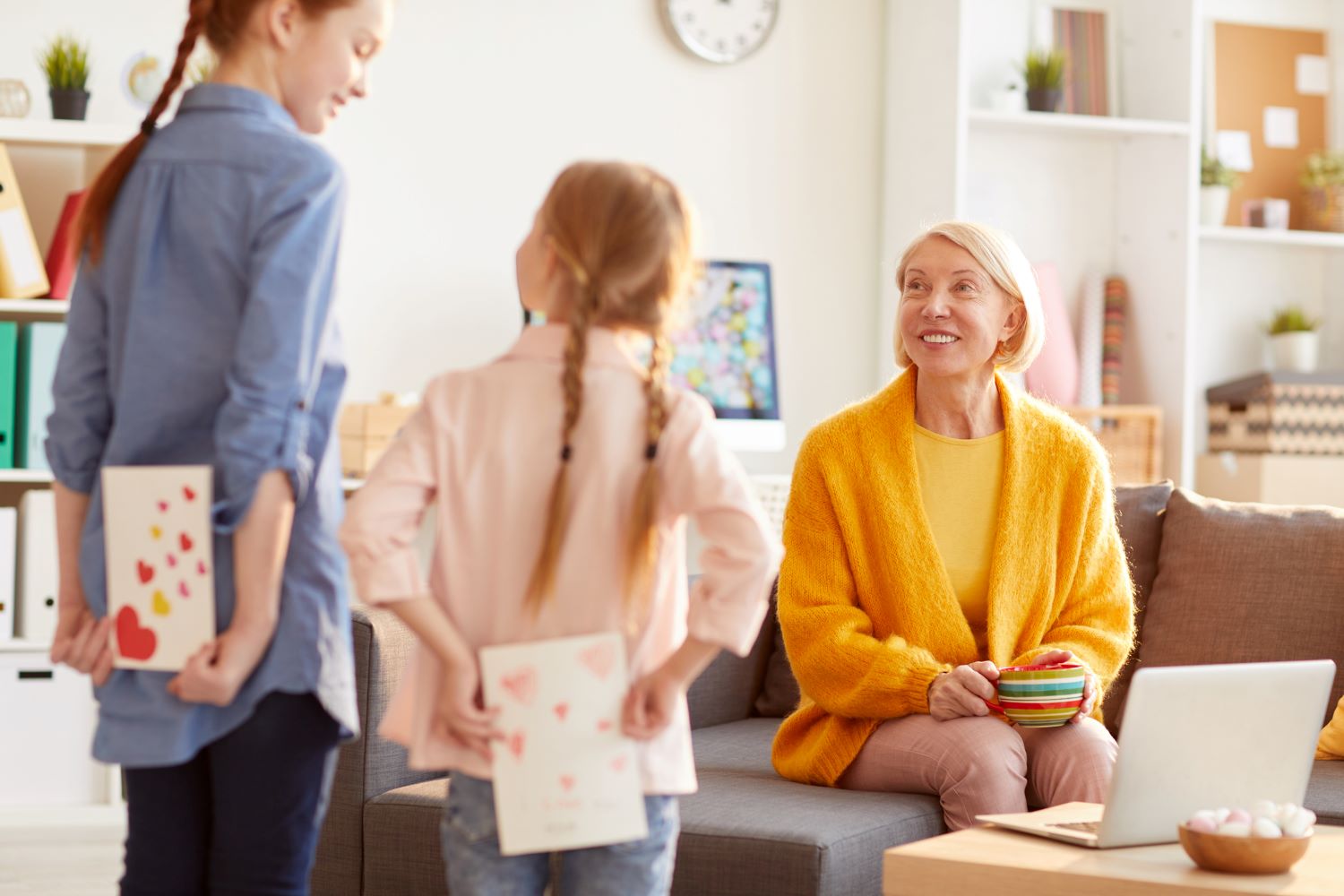 Try a cute craft that shows your kiddos' love
There's nothing like the gift of giving. Your kids will love creating something together and being able to present it to their grandparents with pride. 
One sweet idea for a grandmother who loves cooking is to make an apron with the handprints and names of all their grandchildren on it. This simple craft only requires a few tricks to make sure it turns out just right. Be sure to buy fabric paint that is washable so your mementos will stay as long as possible. The kiddos can add as many other embellishments as they desire - matching fabric, beads, flowers. That just requires a bit of sewing. You can use heat transfer letters via iron or a fabric paint pen for the names. 
To show love to all the grandpas out there who love fishing, try out a cute finger paint craft with handprints on canvas or construction paper made to look like fish with the punny phrase, "We're HOOKED on Grandpa!" Let the fingers be the fishtails and add an eye and a mouth at the base of the palms with a hook and line attached. Add some blue for water, green for seaweed and the kiddos' names, and you've got an adorable craft.
For a grandparent who loves to read, you could create portrait bookmarks! Use bits of fabric you have lying around, those fabric pens you purchased for the first craft and get to work! Or have the kids write facts about themselves and why they love their grandparents on construction paper, draw themselves or glue a photo of themselves on the bottom, and have the bookmark laminated for wear and tear.