Posted on Thursday, September 27, 2018
We're thrilled to announce that our Salado Pharmacist Brady Shimek has accepted a promotion to Pharmacy District Director. True to our #ShopWithSomeoneYouKnow spirit though, Shimek's promotion is also a bittersweet parting from his beloved patients over the past six years. To that, Brady would like to leave his customers with this farewell note.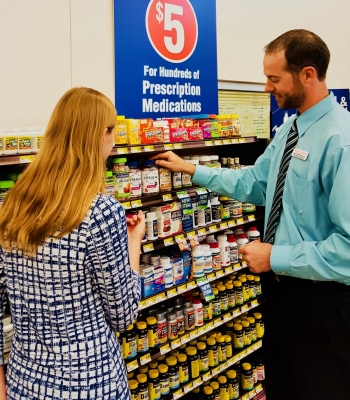 To My Valued Brookshire Brothers Pharmacy Customers,
It has been an honor to serve you the past 6 years. Upon taking over as the pharmacy manager in Salado, I could not have imagined how much of an impact this beautiful community would have on my life. Salado, in all of its uniqueness, soon became home to me. Sometimes we fall in love with an area because of the physical terrain and views it has to offer, sometimes the character and charisma it possess, and yet other times, the people that reside there. In Salado, you get blessed with all of these.
I came to Salado looking to develop patient relationships, build trust within the pharmacy profession, and set a standard of care that pharmacy customers not only need but also deserve. All of you made these ambitions possible. Together, we have experienced illnesses, hardships, treatments, cures, highs and lows, but most importantly, we have experienced compassion and respect for one another. While I thank you all for your business and loyalty to Brookshire Brothers Pharmacy, I would be remorseful to not also thank you for your friendly smiles, your constant positivity, your continued encouragement, your faithful gratitude, and most importantly, your friendships.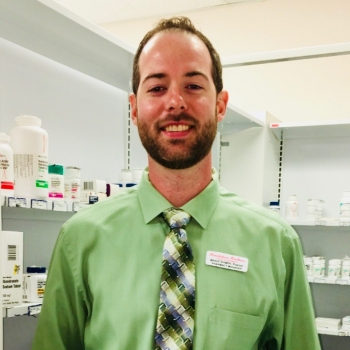 As I move on to my new position of Pharmacy District Director, I want to reassure you that the high level of care and customer service that Brookshire Brothers offers will not change. Our pharmacy team is strong and reliable. I have complete trust that they will continue to go above and beyond to exceed your expectations. I will continue to have confidence in our local Brookshire Brothers Pharmacy, and you should too.
Your pharmacist,
Brady Shimek, PharmD.