Posted on Tuesday, February 20, 2018
Brookshire Brothers Partners with Rosie to Bring eCommerce to East Texas
LUFKIN, TX -
Brookshire Brothers announces the launch of its online shopping solution
Brookshire Brothers Anywhere
. The service, powered by Rosie, provides convenient, easy-to-use, time-saving shopping. With our kickoff this past Monday (February 19), customers are now able to order groceries online with curbside pick-up at its Chestnut and Frank Street locations, as well as delivery within 15 miles of the Frank Street store. Lufkin is the first market,
but future locations will be announced soon.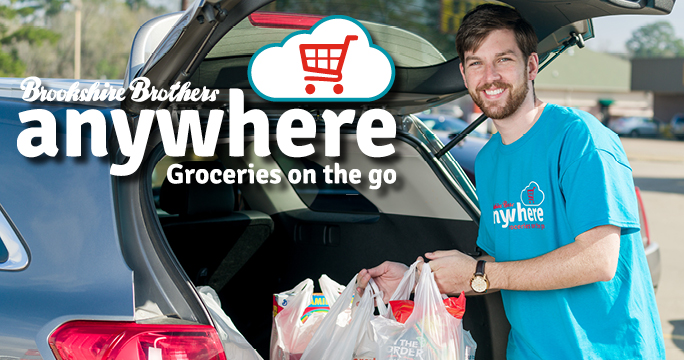 Get your groceries on the go today: SHOP NOW
John Alston, President and CEO of Brookshire Brothers Inc., explains, "The in-store customer experience our shoppers are accustomed to is now theirs online. We like to say our personal service always goes the extra mile."
Once a customer signs up to shop at
BrookshireBrothers.com
, they can use Rosie's search engine to shop their hometown store. They can navigate by department, create custom grocery lists and use Rosie's proprietary recommended items feature based on customers' shopping habits. The platform also enables customers to interact with their personal shoppers. In addition to making notes about how green they want their bananas or how thick they like their steaks, customers can also make note of substitutions. It becomes a two-way conversation resulting in an even more interactive customer-personal shopper relationship.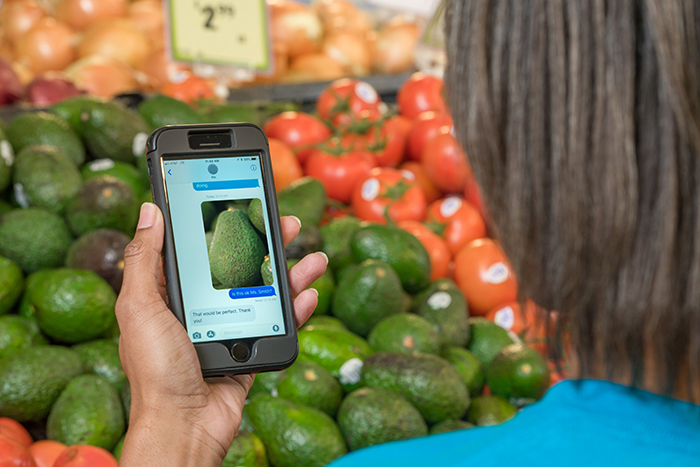 More and more Americans are buying household goods and groceries online. Much of that business goes to companies without brick and mortar locations in the shoppers' town or county of residence. That results in loss of local sales tax revenue. When shoppers use Brookshire Brothers Anywhere, they will be shopping with their local store, which keeps the tax dollars at home.
Alston shared his excitement, "As a long-time store director, what excites me the most is knowing how thrilled our customers will be when they get their first Brookshire Brothers Anywhere order. Our teams love nothing more than exceeding their customers' expectations. This is another way we can do that!"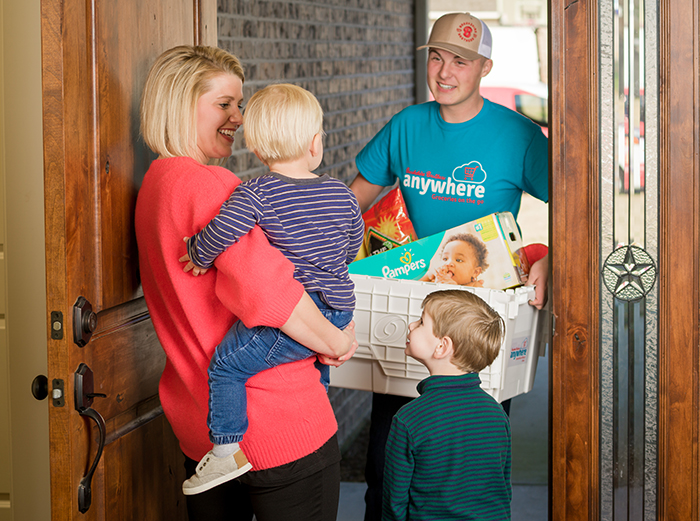 ABOUT BROOKSHIRE BROTHERS
Brookshire Brothers is a 100 % employee-owned, community-centered grocer based in Lufkin, Texas. Founded in 1921, this regional grocery chain operates more than 121 locations that stretch west to the Texas Hill Country and east to Lake Charles, Louisiana. Though its focus remains on traditional grocery and pharmacy, Brookshire Brothers has complimentary formats that include fuel and tobacco operations. Brookshire Brothers is committed to quality and service in their stores and are known for their good food and good people doing good deeds in their communities. Follow us on
Facebook
,
Twitter
, or
Instagram
.